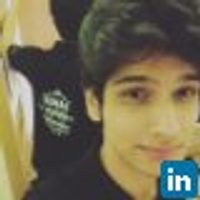 Pranshu Khanna
Unity3D | C# | C++ | Java | HTML/CSS | JS | Android
Average Rating
4.7
(3 ratings)
Nov 2017
Best mentor I've had so far for Unity. I was really impressed with his skills in game development in Unity, and he solved my problems in no time. Highly recommended!
It was great to work with Pranshu. He is very responsible and always finished the work on time. He also gave really great advice on choosing proper models and adding some effects. He always was online and took all the comments into consideration.
Oct 2017
Insightful, he knows the Unity program.