Not looking for Posix Developers? Find other types of developers:
View Profile
Freelance Posix developer in Belgrade, Serbia
Senior software developer
Senior developer programming for the Web environment. Building rich web apps in Python (Flask, Django) and modern "single-page" apps connected to backend APIs and microservices. Skillful at JavaScript, HTML5 and CSS. Many years of PHP experience working with popular frameworks. Solid knowledge of relational databases, data structures and algorithms. Interested in encryption, authentication and digital signatures. https://devbase.net
View Profile
Freelance Posix developer in Alblasserdam, Netherlands
Polyglot developer with an obsession for modularity
I'm a self taught developer, and ever since my first job, given enough time at a workplace I've always become the guy who people go to when they're stuck, and I've enjoyed doing the same on various online communities. I've always found those interactions very rewarding, I find it much easier to apply myself in a focused way to helping other people solve their problems. I really believe in the "teach a man to fish" cliche. If you are a student or need help working on open source, I offer a 50% rate reduction. Note that I will not solve exercises/assignments for you, I am only willing to help you to solve them yourself. Finally, I suggest you check out this great write up by Adam Goldman, another mentor on this site, which has some great tips on how better utilize this service https...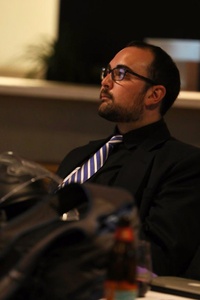 View Profile
Freelance Posix developer in Central District, Hong Kong
Jack of all trades, master of some
I've been writing code or reading about software nearly every day for about 20 years. I've been working full-time as a professional software engineer for 12. Software and hardware are super interesting and fun for me, but what I really enjoy is helping other people to learn. I've put together a wiki with some articles and lots of links and resources for people who want to learn to code, learn more about particular topics or up their game: https://github.com/revmischa/learn-software-engineering/wiki Not only do I have knowledge and experience in specific areas such as databases, web applications, security, networking, Linux, C, and plenty more, I also have real-world experience building commercial products and explaining complex technical concepts in straightforward English to non-technical...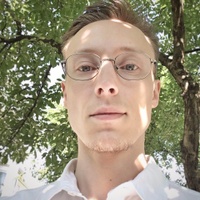 View Profile
Freelance Posix developer in Naperville, United States
Puts the thinking cap on.
It takes a balance many skills to build a technology for a startup. I have created many small and several large products, including REST API's, web apps and mobile apps. I have come to realize that thinking of tests first yields simpler and more resilient architectures that can withstand significant changes. A changeable code is a must in the fast-paced startup world, and that is why I am also an advocate for statically typed languages.
View Profile
Freelance Posix developer in Pittsburgh, United States
Senior Software Engineer at Google
Senior Software Engineer at Google Inc. in Search working on the backend serving infrastructure for Knowledge Graph, a massive database of millions of real-world things and billions of connections between them, which is used to power "cards" that summarize information about those things (such as when searching for famous books, movies,TV shows, music albums, celebrities, politicians, places, etc.). In addition to working at Google during the day, I also moonlight as a tutor and mentor. Answering programming questions is a passion of mine, as can be seen from my StackOverflow profile (where I am in the top 0.3% by reputation)
View Profile
Canadian Entrepreneur & Founder, Pliosoft Corporation
Websites, Mobile apps, Application development, OpenGL programming, IT. Specialization in compilers and operating systems. General aptitude in the fields of mathematics, implementation, english and designing (both visual and systemic).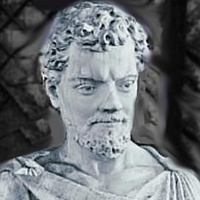 View Profile
Freelance Posix developer in Magnolia, United States
Freelance full stack developer
Hi there. My name is Phil, and I'm a full stack web developer based out of Houston, Texas. I build everything from microservices and APIs to user-facing web applications from the ground up. I love making apps fast, secure, responsive, and user-friendly. I've written everything from compilers in C++ to video games in Lua.
View Profile
Freelance Posix developer in Emmendingen, Germany
Hands on! Get it done!
Gone through many proprietary code, PC, Web, Embedded. Full stack development.
View Profile
Freelance Posix developer in Wabash, United States
Full Stack Developer
My name is Josiah and I have been a full stack web developer at my job in Indiana for 2.5 years. During that time I have used backend technologies such as PHP, Node.js, Python and minimal C#. As well as relational database systems such as MySQL, PostGreSQL and MSSQL. And client-side technologies such as JavaScript (including frameworks such as jQuery, jQuery UI, MooTools, Moment.js etc), CSS and HTML. I have a very strong passion for linux -which has been my primary operating system for 8 years- and am more than comfortable using command line interfaces or configuring new systems/servers remotely. I am self-taught with no formal schooling and therefore understand some of the complications a self-taught upcoming programmer will go through. I can also deal with more complex issues wel...
Are You a
Posix
Developer?
Get paid while making an impact. Become a Codementor for the next wave of makers.
Apply Now