Not looking for Port Developers? Find other types of developers: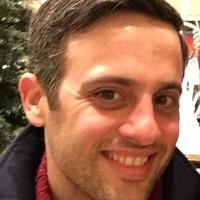 View Profile
Freelance Port developer in Forest Hills, United States
CTO/Founder at Nimblechat
Currently working on Nimblechat, food delivery chatbot! https://www.nimblechat.com Sidepad, game controller: http://bit.ly/sidepad I geek out on distributed infrastructure for high-speed computing at scale and code optimization. Things I've done: Autoscaling streaming media relay systems to hundreds of thousands of listeners on AWS with EC2, Elasticache, RDS, Route53, VPC, IAM and ELB. Developed production applications using React with Redux and React Router. Fully tested and resilient with Mocha, Chai, Sinon, and hosted on S3, EC2. Set up continuous integration environments manually with EC2, Jenkins, and Github. Also, prepared continuous deployment environments using Jenkins, EC2, AWS CodeBuild, CodePipeline and CodeDeploy. Developed and deployed NodeJS backend system...
View Profile
Freelance Port developer in Marquette, United States
Emergency support specialist, cloud consultant, lifetime coder, Linux ninja, security guru, developer-operations liasion, systems administrator. Often called 'rockstar', 'unicorn', 'hero', 'savior', 'recluse'; seldom called on the phone.
I put out cyber fires over donuts and camp fires. Polyphasic sleeper serving all timezones! Provider of live-help in real-time via video conference for technologies I have mastered and problems no one else can solve. Writer of re-brandable content management systems (every app has content, does it not?), re-usable apps & APIs, member of Mensa & Intertel, slayer of salmon. Human languages for fun, programming languages for breakfast. I left Detroit in the Dot-Com era to live deep in the north woods, I wear camo every day and kill my own food when I have to. I solve my own problems with grace and efficiency. I'll be happy to solve yours! My three most valuable skills: * Problem solving * Anticipation (of variables and user expectations) * Machine logic These skills, when applied t...
View Profile
Freelance Port developer in Chatham, United Kingdom
Experienced (12+ years) C# and .NET developer with a commitment to SOLID and Test Driven Development
My business, Tigra Astronomy, specializes in producing software, instruments and automation systems for astronomers. The majority of our work is hardware/software interface and observatory automation and we specialise in ASCOM drivers using C# and .net but we also do many other things. I've used C# and .Net almost exclusively for more than 10 years ever since it was first introduced in 2001. In total, I have more than 30 years' experience of software development, spanning embedded systems, telephony, communications, web/ecommerce, astronomy and things too numerous to list. I'm dedicated to the concept of continuous self-improvement and I try to adopt modern, agile practices and our internal processes are based around Atlassian Jira, Stash and Fisheye; Git with GitFlow; and TeamCity c...
View Profile
Freelance Port developer in Chemnitz, Germany
Embedded systems Developer
Passionate developer and an Innovator.I strive to find simple solutions to complex problems and love to write low level firmware in C/C++ and enjoy image processing in OpenCV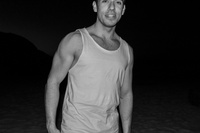 View Profile
Freelance Port developer in Somerset West, South Africa
Innovative researcher and developer
I started my coding career when I did my Computer Science degree at the University of Cape Town. Most of all my projects were high-level languages such as Java, C++, Java for Android and Objective-C for iOS. But soon after my studies, I started a small family business where we specialise in embedded systems development where we conduct research, design and development of intricate systems or proprietary products for commercial and industrial clients. This entailed me getting used to lower level programming languages such as embedded C. We have completed numerous successful projects that are now being used in South Africa as well as Portugal. I am looking at getting back into solely Mobile App Development with Backend Integration. I do consider myself being a sort of full-stack developer a...
View Profile
Freelance Port developer in Minneapolis, United States
IoT, mobile and node.js expert with 20+ apps built front-to-back.
Close to 20 years of experience worthing with the latest and greatest technologies. You need help with a front end, back end or just have questions on getting things up and running...I'm your guy! Affinity for anything mobile and love sharing my knowledge of Swift, node.js or JavaScript.
View Profile
Freelance Port developer in Lisbon, Portugal
Full-stack Software Engineer, OpenSource Consultant, SysAdmin and IT Teacher
PURPOSE: Grow as a member of a team which encourages cooperation, proactivity and challenge. Specialties: Ruby, Rails, Padrino and Sinatra, NoSQL,FreeBSD Father, Software Engineer, Runner | Carpe Viam
View Profile
Freelance Port developer in Trowbridge, United Kingdom
Consultant with sntConsultants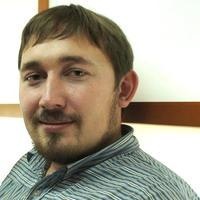 View Profile
Freelance Port developer in Izhevsk, Russia
RoR & React developer
Full stack developer, Rails and React+Flux
Are You a
Port
Developer?
Get paid while making an impact. Become a Codementor for the next wave of makers.
Apply Now