Freelance Polymorphism Developers Available for Hire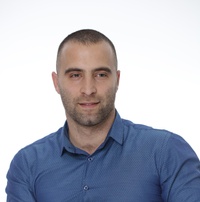 Hire Now
Freelance Polymorphism developer in Belgrade, Serbia
iOS Software Architect
10+ years of experience with iOS and over 135 iOS applications written in Objective-C and Swift. 10+ years of lecturing experience (iOS, OOP, Software Architecture) Lecturing others is my first love - and I have a tone of experience in that field. I started teaching others math, electronics, electrotechnic and after some time - I've started working for couple of IT schools where I teach iOS and learn people to think differently. Check out my blog: https://djuroalfirevic.com
Hire Now
Freelance Polymorphism developer in Tel Aviv, Israel
Most powerful ninja of all time
I am a web developer who specializes in PHP, but knows a little bit of everything. Very good at HTML, CSS, JavaScript, work with Linux and Git regularly.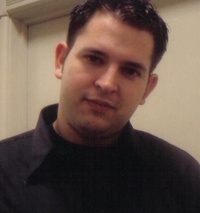 Hire Now
Freelance Polymorphism developer in Houston, United States
Seasoned .NET developer with mobile development experience
I'm a .NET developer with over a decade of experience building enterprise applications, mostly in ASP.NET WebForms and MVC. have also built mobile applications for iOS and Android using the native frameworks.
Hire Now
Freelance Polymorphism developer in Centreville, United States
President/Founder at Code Corps
GitHub Repository: http://github.com/jacobheater I am an engaging individual with a strong passion for software architecture. I have excellent interpersonal skills, and communicate well in both oral and written forms. I am a natural leader and have experience in leading a team of developers, client presentations, meetings, and exhibit good leadership characteristics. I have software architecture experience in small and enterprise level applications, and am highly experienced in the SDLC process. I enjoy working in a team setting, in fast-paced environments and leading a team to success. I believe that writing high-quality code is a must, not a nice-to-have, and I enjoy mentoring developers and learning from other people. I am highly skilled in multiple programming languages and platfor...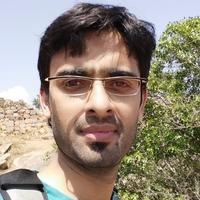 Hire Now
Freelance Polymorphism developer in Bengaluru, India
Data Engineer
Expert in - C, Python, C++, Linux programming, Shell script. Data engineer since 2015.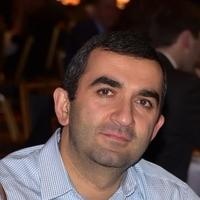 Hire Now
Freelance Polymorphism developer in Drexel Hill, United States
Senior software engineer
I am a software engineer with over 15 years of experience in a wide variety of business applications. I have extensive hands-on experience in software design, architecture, implementation and integration.
Hire Now
Freelance Polymorphism developer in Lancaster, United Kingdom
UI Engineer
My name is Nathaniel Blackburn, i am a full stack developer from the United Kingdom who is entirely self taught. From a young age i have always had a passion for computers and have been building my skills since.
Hire Now
Freelance Polymorphism developer in Vero Beach, United States
I am a Computer Software Application Architect for a large corporation in Miami. I've been working as a programmer/analyst since 1998 doing web development and Java development. So, I know my stuff. I have tutored friends who were taking Computer Science classes at Florida International University (FIU) and University of Miami (UM). I enjoy learning and sharing/teaching what I have learned and have mastered over the years. I go BEYOND what is taught in school and into the realm of practicality. My hobbies and interests are wide ranging: - Working towards obtaining my private pilot (flying) certificate. - I am a member of the Civil Air Patrol which is the US Air Force (USAF) auxiliary unit whose mission is to educate the public and its members on aeronautical topics, to t...
Hire Now
Freelance Polymorphism developer in Ashburn, United States
Full Stack Web Developer at Healthgrades
The words that best describe me are inquisitive, precocious, and adaptive. When I am presented with a new situation, a new culture, or a new environment I can quickly immerse myself, learn how to succeed and rise to whatever challenges are presented.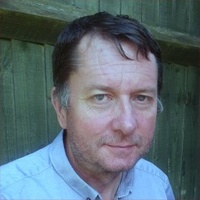 Hire Now
Freelance Polymorphism developer in Milton Keynes, United Kingdom
Owner, Axlesoft Ltd
I have been a software developer for over 30 years, working on a wide variety of projects, from one man developments through to projects with 20+ engineers.
Hire Now
Freelance Polymorphism developer in Singapore, Singapore
C++ & Python Engineer - 10 years experience
I've seen a lot of technical challenges and have helped teams power through impossible situations. Much of growth is through learning from experience. A standard I demand on teams is to conduct post-mortem's (analysis of what went right and wrong, and what was learned) for technical and non-technical aspects of projects. You get the resulting expertise from those learnings.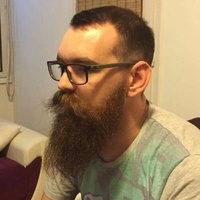 Hire Now
Freelance Polymorphism developer in Belgrade, Serbia
Freelance consultant and software engineer
Addicted to startup culture and cutting edge technology. I specialize in web technologies, from engaging web and mobile applications to robust and scalable backends and APIs. Also an open source contributor and occasional speaker at local developer conferences and meetups.
Hire Now
Freelance Polymorphism developer in Nizhniy Novgorod, Russia
iOS developer with 4 apps. Java/C/C++/Erlang. 9 years of expertise in IT
Over the last several years, I've been working for the leading Russian consulting company and designed/developed solutions for companies like Ericsson, Tektronix and others. I was primarily involved in designing telecom solutions and have a solid theoretical background in this area. I have studied and worked hard to get knowledge I have and you can be sure that I will do my best to create a product you wish. More than two years ago I switched over to iOS application development, and now I have enough skills to create any mobile app. Currently I have four iOS apps on the App Store, two of them are free with ads and in-app purchases.
Hire Now
Freelance Polymorphism developer in Toronto, Canada
Full Stack Developer with solid hands-on expertise
Insightful, tech-driven full stack developer with notable success in developing powerful web applications while participating in planning, analyzing, and implementing solutions in support of business objectives. Hands-on experience participating in all stages of software development efforts, including requirements definition, design, architecture, testing, and support. Have experience with several startups as well as large corporations. My current passion is real-time hybrid apps working seamlessly on iOS, Android and Web.
Hire Now
Freelance Polymorphism developer in Rochester, United States
Senior Engineer, Firmware Engineering at Western Digital company
Professional experience in C++, TCL, and Python
Are You a
Polymorphism
Developer?
Get paid while making an impact. Become a Codementor for the next wave of makers.
Apply Now