Freelance Pointers Developers Available for Hire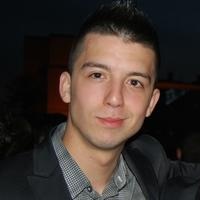 Hire Now
Freelance Pointers developer in Belgrade, Serbia
350+ sessions, 100% positive rating, Android/Java developer & tutor
★100% positive ratings in 350+ sessions/offline jobs. *Never* had an unsatisfied client.★ If I cannot solve your problem, you will get a FULL refund. So there's absolutely no risk for you. Able to help you learn, debug, find errors, refactor, teach you best practices, explain concepts, teach you shortcuts and improve your overall programming knowledge. Have helped over 100 different people here on Codementor in about 1.5 years that I've been here. Simply love programming, very proficient in multiple languages including Java, C, C++, C#, PHP, Pascal, Javascript, Python etc. Enjoy programming for Android as well as back-end of websites in Laravel / Django. Have more than 2 years of experience working in a professional IT environment. Currently working as a freelancer after quitting my job ...
Hire Now
Freelance Pointers developer in Alblasserdam, Netherlands
Polyglot developer with an obsession for modularity
I'm a self taught developer, and ever since my first job, given enough time at a workplace I've always become the guy who people go to when they're stuck, and I've enjoyed doing the same on various online communities. I've always found those interactions very rewarding, I find it much easier to apply myself in a focused way to helping other people solve their problems. I really believe in the "teach a man to fish" cliche. If you are a student or need help working on open source, I offer a 50% rate reduction. Note that I will not solve exercises/assignments for you, I am only willing to help you to solve them yourself. Finally, I suggest you check out this great write up by Adam Goldman, another mentor on this site, which has some great tips on how better utilize this service https...
Hire Now
Freelance Pointers developer in Almaty, Kazakhstan
Software Engineer
I've been developing software for 13 years, including 9 years professionally. I work on the full-stack and for the last few years I've been using Ruby on Rails & Node.js for the backend and React & jQuery on the frontend. I'm language-agnostic and open to working with other technologies. Besides my experience in software engineering, I've worked as a product-manager at Fyber and I've also cofounded two startups: an online food ordering service grub.kz (RIP 2012-2015) and Method – a popular coding school for kids and adults in Kazakhstan (since 2014). In addition to web development, I'm interested in education technologies, artificial intelligence and machine learning. In the last year I've worked remotely for BuzzFeed and Outfront Media. Now I'm looking for new interesting projects to ...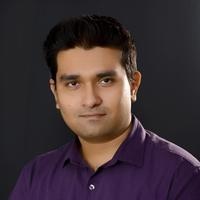 Hire Now
Freelance Pointers developer in Dhaka, Bangladesh
Knowledge Engineer
I am a long-time open-source contributor and Linux enthusiast. In the past I spent most of my time staring at a black screen with green text scrolling endlessly for hours and days. I am now fully invested in semantic technologies and this thing called symbolic artificial intelligence (which is basically traditional AI). While I am inclined on scientific research, nothing gives me more satisfaction than leading a technology product from inception to production, more so if that product exploits bleeding-edge technology.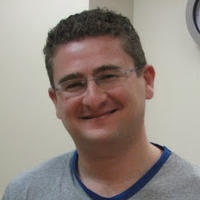 Hire Now
Freelance Pointers developer in Petah Tikva, Israel
Software engineer with 20+ years experience
Developed real-time software in multiple companies from design phases till maintenance of commercial versions. Likes helping people, debugging and solving coding problems.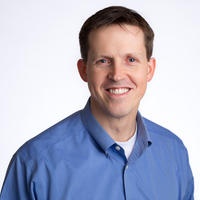 Hire Now
Freelance Pointers developer in Hillsboro, United States
High-performance developer, CUDA ninja
10 years developing commercial and academic scientific simulations. PhD in Physics. Expert in GPU programming and optimization. C/C++, Python (incl. scipy), Fortran, OpenMP, OpenACC, CUDA
Hire Now
Freelance Pointers developer in Fishers, United States
Do it once, do it right
Hey! My name is Jacob and, for me, technology is just a tool to help solve a real person's problems. I use out-of-the-box thinking, coupled with industry best practices, to find unique ways to solve problems in a very quick manner. I'd love to chat if you have a problem you want to solve!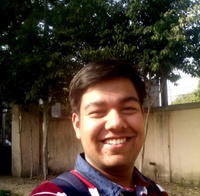 Hire Now
Freelance Pointers developer in New Delhi, India
Node/JS Developer, Hacker & Consultant
I believe that there is no independent knowledge, hence I like to talk on myriad of subjects, besides programming. :) I can assist you with - Web Applications ( Front End / Back End ) - Deployment Life Cycles ( CI, Testing) - Software Development - Code Optimization - Algorithms & Data Structures. - Automation with IoT - Code Maintainenance & Versioning ( Git ) I love hackathons and have been to plenty of them, also won some of them . Currently, I am a Code & Robotics Instructor at DSSM Techno Dynamics. I like to tinker & experiment with different technologies from time to time & I am also a bookworm!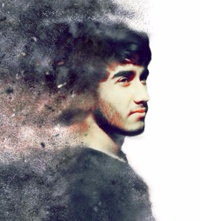 Hire Now
Freelance Pointers developer in Delhi, India
UI/UX Designer | Front End Developer | Design Consultant
Building a websites is easy, but designing one takes skills. Everything is designed but only few things are designed well so don't hesitate to ask questions :) I am experienced Front End Developer and UI Designer. I have been to lot of hackathons and designathons ,won a few including IIIT Delhi minimal UI design.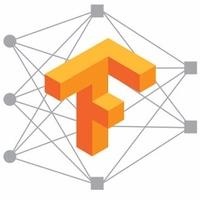 Hire Now
Freelance Pointers developer in Santa Clara, United States
Senior Platform Engineer, expert with AWS, Go and AngularJs full stack to handle millions of concurrent users for e-commerce and world wide platforms.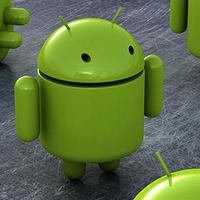 Hire Now
Freelance Pointers developer in Bengaluru, India
Software Development Engineer @ Amazon.com
Sharp, Top-Producing Software Developer with around 3 year's experience involves programming expertise. Technical Skills Tools: Visual Studio 2013, Eclipse, SQL Server 2012 Languages: C#, C, C++ ,Python, Java, HTML, CSS, XML Scripting Languages : javascript , JQuery, Sound Knowledge On: Dot Net Framework, Socket Programming, Windows Services like WCF Services, Web Based Application , Web-Services like REST API's, MVC, Adobe Flash, Database Tuning, Object oriented concepts, Algorithms, Data Structures, N-tier architecture.
Hire Now
Freelance Pointers developer in San Salvador, El Salvador
Core Banking Analyst at Scotiabank.
Hire Now
Freelance Pointers developer in Bengaluru, India
have 7+ years of experience in the field of Embedded software development. My experience is mainly in the domain of Linux kernel, device drivers and bootloaders. My main expertise include: 1. Linux Device driver development and porting 2. Linux kernel internals 3. Boot-Loaders development and Porting 4. Board bring-up 5. Linux file-system, system-calls, scheduler, MMU etc. 6. Very good system level understanding 7. Linux Network drivers - networking stack as well as adapter driver(MAC + PHY) 8. Specialization in Ethernet, Audio and DMA drivers. 9. Design and Development of multiple custom Inter-processor communication techniques. 10. Diagnostic Software Design and Development 11. Firmware Development 12. Flash programming utilities 13. Bug fixing I have very good und...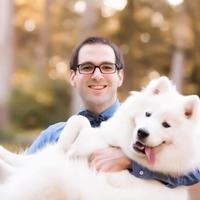 Hire Now
Freelance Pointers developer in Ashburn, United States
Expert programmer. Crafty scripter.
I am a software engineer with a master's degree in computer engineering. I've developed an iPhone game and have been working at Apple for the last three years honing my C, Objective-C, Python, Perl and Bash skills.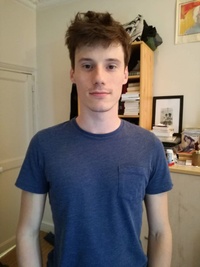 Hire Now
Freelance Pointers developer in Amsterdam, Netherlands
backend and devops engineer from france, also security enthousiast.
I'm a young programmer, passionated by computers in general. I've worked in a startup as a back end developer, and now I'm working as a dev-ops in a bigger company. I like sharing my knowledge with people and guiding them to success, and I will be happy to help you with my expertise.
Are You a
Pointers
Developer?
Get paid while making an impact. Become a Codementor for the next wave of makers.
Apply Now