Freelance Pm2 Developers Available for Hire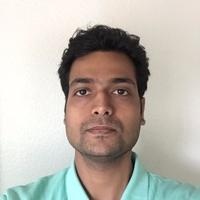 Hire Now
Freelance Pm2 developer in Jaipur, India
Consultant | Technical Speaker | Startup Founder | Full Stack Developer | Chatbots | AI | Machine Learning | JavaScript | jQuery | NodeJS | AngularJS | MongoDB | MeteorJS | ElasticSearch | Firebase | Android | Ionic | Mocha | Digitalocean | MySQL
I have been using

PM2

to run my apps on Digital Ocean droplet.
Hire Now
Freelance Pm2 developer in Makati City, Philippines
Geek and Entrepreneur
I'm a geek and an entrepreneur that takes pride in solving tasks elegantly within set limitations. I have had my own share of achievements and challenges with my own businesses and projects in my 15+ years as a developer. I love working with others and sharing and expanding my knowledge, which is why I'm excited to share my expertise as a mentor, colleague or consultant on your project. /**  * Technologies I work with but not limited to.  * @return a well-equipped toolbox  */ ⦾ PHP (all versions), expert level (I write PSR-2 style) ⦾ JavaScript in multiple flavors (ES6, TypeScript, CoffeeScript, etc), expert level ⦾ In varying degrees: Go, Python, Java, Elm, Elixir. I can switch between languages and language styles, and explicitly make use of design patterns ⦾ Frameworks that...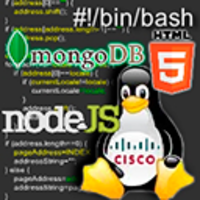 Hire Now
Freelance Pm2 developer in St Petersburg, Russia
Javascript expert
Welcome with any questions about node.js, javascript in browsers, modern frameworks, like react, or angular, mongodb, HTML5, CSS3, or others web depended thems.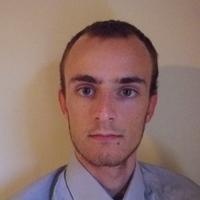 Hire Now
Freelance Pm2 developer in Pula, Croatia
Javascript FullStack and mobile (NodeJS, Angular, Ionic) developer with 6+ years experience
Hello, I'm an agile Back and FrontEnd developer who worked on large scale projects. I can advise you the good technological and architectural choices early on so you save time. I'm precise and can figure problems out quickly. I love to have a deep understanding of the tools I use. I also enjoy writing simple, clean, efficient, maintainable and re-usable code. I wrote several AngularJS apps and designed REST API's. When I design a new service, I keep qualities like scalability, performance, responsiveness, user-experience, and SEO in mind. I love to streamline workflows with tools like Grunt, Git and

PM2

to deploy new releases several times a day, making use of best practices and setting up both Unit and End to End tests. I also have skills in system administration, and can setup a ser...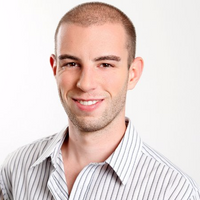 Hire Now
Freelance Pm2 developer in Amsterdam, Netherlands
Full-stack Javascript Developer
I have worked on frontend web development for a long time and have a good grasp of frontend concepts. I would like to share my knowledge with other people and help them understand concepts like Javascript, NodeJS. I am comfortable working with beginners as well as advanced folks. Looking forward to spread my passion and knowledge of Javascript and NodeJS throught this platform.
Hire Now
Freelance Pm2 developer in Berlin, Germany
Javascript ninja
Full-stack developer. Bringing web applications of various complexity to life. Getting Projects Done.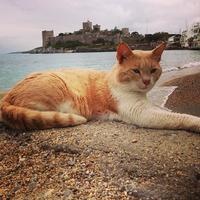 Hire Now
Freelance Pm2 developer in Vancouver, Canada
Senior Web Developer at ShareDesk
10yrs+ full stack developer, experienced angular.js developer. Technical expertise includes: angular js, php, mysql, web focused server configuration/management/devops with AWS, dedicated or cpanel/plesk (preferably not)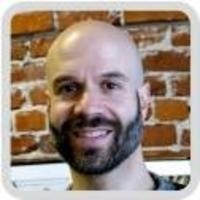 Hire Now
Freelance Pm2 developer in Portland, United States
Freelance Software Developer
Long-time software developer with many years of leadership experience primarily in tech start-ups. Most recently doing freelance and contract tech work.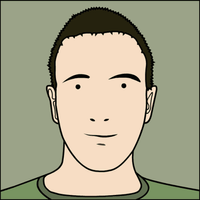 Hire Now
Freelance Pm2 developer in Ashburn, United States
Senior Software Engineer, Smart TVs, ex Games Developer
Senior Web Developer with the ability to understand and deliver high quality experiences across a range of platforms. Background in web development, gaming, and e-learning. Specialties: Cross-platform web development, Certified Adobe Flash Expert, Software Engineering - mentor, evaluator, designer, and delivery expert.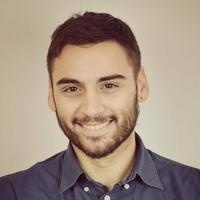 Hire Now
Freelance Pm2 developer in Barcelona, Spain
Fullstack developer, co-founder & CTO
If you go for it, you can go wrong. It may cost contempt or loneliness. It may not be legal. I studied for four years a degree in social sciences, totally useless for the development of my current job. I worked hard in jobs utterly unrelated to computer science. I spent tons of time in my sport career. And I don't regret nothing. Only if you live the way you want, you will become who you are. However, this would not justify a lower level, because of that I'm going madness with coding. My whole life became programming. It is full passion and enthusiasm. I've always like computers, I can remember my very first computer: an iMac G3 collected from the garbage. And it worked perfectly! That experience, the sound of keys being pressed by my fingers, the smell of the hot wires, that magic so...
Are You a
Pm2
Developer?
Get paid while making an impact. Become a Codementor for the next wave of makers.
Apply Now