Freelance Plsql Developers Available for Hire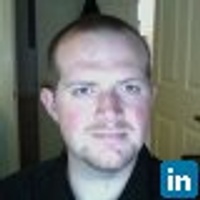 Hire Now
Freelance Plsql developer in Ashburn, United States
Living Life, Loving to Code
I am a PL/SQL Developer at the University of Montana and this is what I spend the majority of my day writing in.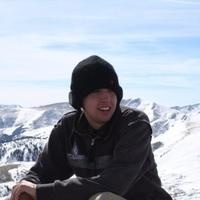 Hire Now
Freelance Plsql developer in Winona, United States
Senior Datawarehouse Developer
Hi! I'm Nate Green and I work professionally as a data warehouse developer. I have a bachelor degree in Computer Science from Winona State University. I have been a professional coder since 2007 and a hobbyist coder since 1990. I am passionate about using technology to create unique solutions to interesting problems.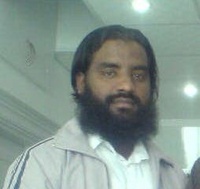 Hire Now
Freelance Plsql developer in Ashburn, United States
Senior C# ASP.Net MVC AngularJS Developer | JQuery SQL Reports Guru
Update and Solving Complex Queries/Procedures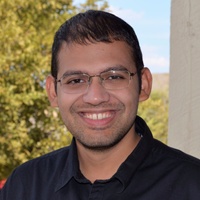 Hire Now
Freelance Plsql developer in Keller, United States
Lead developer
have been working in pl/sql all through my career.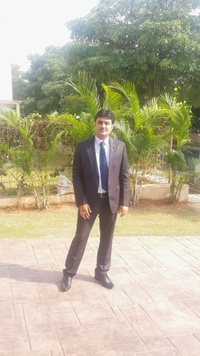 Hire Now
Freelance Plsql developer in Woodbridge, Canada
Full Stack developer/ Technology Leader and Agile Coach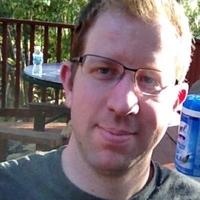 Hire Now
Freelance Plsql developer in Ashburn, United States
Experienced Architect - Azure, C#, WebAPI, OAuth, .NET, Swift, Android, Java
Many new developers spend countless hours trying to figure out how to design, code, deploy and run their websites, apps and services. Save time and reach out to an experienced architect. Designed and built websites using ASP.NET MVC, APIs using WebAPI2, securing applications with OAuth tokens/OpenID Connect using IdentityServer, mobile apps in Swift and Java. Architected and deployed cloud infrastructure in Azure and devops with VSTS. VMs, Cloud Services, Blob Storage, Azure SQL, Service Bus, Web Apps and Traffic Manager, multi-datacenter high availability setups.
Hire Now
Freelance Plsql developer in Amsterdam, Netherlands
Freelance Software Guru (Angular5, Rails, SQL)
Extensive team-leading and project management experience, with several £million-plus global projects completed successfully. Experienced senior developer and architect. Design and build of complex software platforms and applications. Experienced Architect, Lead Developer and Scrum Master. http://www.richards.place
Hire Now
Freelance Plsql developer in Rouyn-Noranda, Canada
Java(J2EE) & Scala senior Engineer
I am a Montreal based software Engineer/Java consultant/expert/Architect/Tech lead and senior developer. I have 9+ years of experience in building enterprise solutions. My clients and employers list include Expedia, HP , Vodafone group , Italian Central bank , http://www.paulmccartney.com/ , Societe Generale , Etisalat , Ooredoo Group and many other names in Telecommunication,Banking , traveling and hospitality and E-commerce industries. Beside Arabic,I am fluent in English and French .I also have elementary knowledge of Spanish I am experienced in C++ and Java programming languages as well as many frameworks like (Spring ,Struts, JSF, DWR, Hibernate, EJB3.0, JMS, XML, Webservices(SOAP and Json) JUnit, AspectJ in addition to the supportive tools like (Git, SVN, Jira, Ant, Maven, Jen...
Hire Now
Freelance Plsql developer in Jerusalem, Israel
Experienced programmer who can clarify things quickly.
I can help you debug or redesign anything, from C# and stored procedures to C++ to C to Python to Verilog to assembly. I started programming seriously at the age of 14, and built a Mandelbrot calculation / display program that worked in parallel before I graduated high school. Since then, I have worked on various web-based projects across the entire stack from database design to front-end display tuning. I additionally studied electrical engineering, giving me an understanding of how the fundamental pieces of computers work. My specialty has recently been database-backed web programming; I have worked for a year or more with each of various versions of MSSQL, Oracle, DB2, PostGRESQL, Access, and FoxPro. My experience cross platform - with MS products, Oracle products, and Open Sourc...
Hire Now
Freelance Plsql developer in Holland, United States
Software Development Coach
Generalist Software Developer and Software Development Coach. I think testing is very important; a tight development process is key; and that reviewing your requirements regularly for completeness, consistency and accuracy will minimize the cost of "surprises". I like to know the big picture, am detail oriented and love the challenge of jumping into projects where I know little or nothing about the problem domain or technology stack. I believe in learning something new every day and that process improvement is all about being intentional with your time and effort. Schedule an appointment with me now at: https://unitingcode.acuityscheduling.com/ Please note: I am not prepared to do assignments or coding challenges for people. I feel I can add much more value walking you through a proble...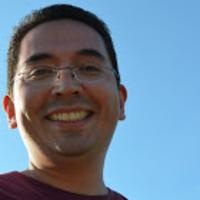 Hire Now
Freelance Plsql developer in Lehi, United States
Full-stack web developer
I'm a senior web/database developer willing to help out anyone with questions about Java and Java-related technologies/frameworks, AngularJS, JavaScript/HTML/CSS, and SQL (Oracle in particular).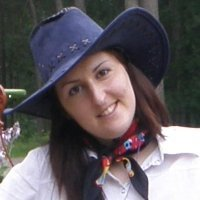 Hire Now
Freelance Plsql developer in Ashburn, United States
Senior Software Development Engineer at TIA Technology
Senior Sun Certified Java Programmer, specialized in J2EE multi-tier architecture applications, experienced in software design and development. Specialties: Java J2EE ( GWT / JSF / ADF 11g / EJB / JMS / JDBC / JSP / Struts 2 / Servlets / SIP Servlets / XML / XSLT / Oracle XSQL / BC4J), Oracle PL/SQL, Webservices (AXIS2 / Oracle), WebDAV, Oracle Advanced Queuing, Oracle E-Business Suite Applications extending with J2EE, Oracle Forms 6i / 9i, Oracle Reportsi 6i / 9i
Hire Now
Freelance Plsql developer in Osaka, Japan
Full-Stack JavaScript and JAVA Developer
I have been building web based applications for years using the JAVA (Spring MVC), Oracle, JavaScript, HTML and CSS. Recently, I explore more on JavaScript and playing around with Node.js, AngularJS, MongoDB, etc.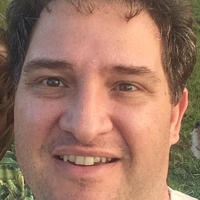 Hire Now
Freelance Plsql developer in Ashburn, United States
Diretor at SolveInfo
Visual Studio developer (MVC, MVVM, C#, webservices, mobile integrations) MCSA, MCSE, MCDBA Oracle Business Intelligence Analyst T-SQL (SQL Server) and PL-SQL (Oracle) Android, iOS, Windows phone developer Arduino skills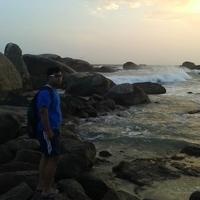 Hire Now
Freelance Plsql developer in Ashburn, United States
Senior Full Stack Software Developer and R expert
I am 2010 graduate batch from Michigan State University having Bachelors degree in Mathematics. From then I have worked with a breadth of companies from software giant EBAY to a 1 year old startups. In EBAY, I have lead a team of 4 engineers. I have solid grasp of software engineering and worked with very interesting technologies.
Are You a
Plsql
Developer?
Get paid while making an impact. Become a Codementor for the next wave of makers.
Apply Now