Not looking for Plpgsql Developers? Find other types of developers:
Hire Now
Freelance Plpgsql developer in Buenos Aires, Argentina
I have been programming since 1997. I work with JavaScript, Scala, PlayFramework, PostgreSQL, C# and TransactSQL.
After twelve years of working with SQL Server and two years of working with Oracle I have moved to PostgreSQL. I love it. I have been able to everything I wanted. A complex pgplsql function: https://github.com/javiercrowsoft/CrowSoft-Cairo/blob/master/database/cairo/CSGeneral/functions/sp_lp_get_precio.sql
Hire Now
Freelance Plpgsql developer in St Petersburg, Russia
Full Stack JavaScript Developer
I am a professional, passionate web developer with twelve years of expertise. I'm TDD addicted and write tests first, so you'll get the long-term manageable product tested from top to bottom. I know how to play in a team and how to work efficiently with other people's code. I can use most of the modern libraries and frameworks without any pain. By the way, my current preferred development stack: – JavaScript with any babel/flow, TypeScript, also I love BuckleScript and the whole ReasonML and PureScript; – react with redux; – ramda/fantasy-land – an ultimate FP toolkit with algebraic data structures support; – most.js – great fantasy-land compatible FRP libraries; – redux-saga – the beloved way to write business logic on react/redux projects which is smart yet simple to understand for eve...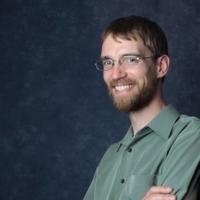 Hire Now
Freelance Plpgsql developer in Hinterkappelen, Switzerland
There are no stupid questions. Coding most of my life. I love it when the UX has computers serving people, not the other way around.
My primary motivation is to be useful, usually by getting computers to do what they're good at: the tedious stuff. When we do this as much as is reasonable to implement, we leave us humans more time to enjoy life. I got my real start in software development by proving myself doing exactly that: I took a very boring and error-prone business process, and automated most of it away, leaving a UI that even the most computer-averse users found intuitive. The direct and side benefits of this system are still felt at that business, 13 years later. Freelancer and @toptal talent; open to remote jobs. Tweet me at https://twitter.com/codingthat
Hire Now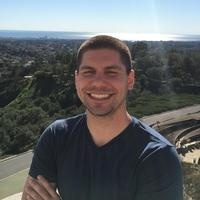 Hire Now
Freelance Plpgsql developer in Los Angeles, United States
Co-Founder & CTO at SPIDR Tech
Highly experienced, well-rounded software architect with management skills. I am passionate about web technologies and spend a lot of time in research & development. I also give talks on various topics such as software development best practices, relational database theory, and software architecture. Specialties: IT Operations, Software Architecture, User Experience, PostgreSQL, Ruby on Rails, Python, jQuery / JavaScript, AJAX, PHP, CSS, HTML 5, DevOps, Linux Server Administration, LDAP, Salt, Puppet, Git.
Hire Now
Freelance Plpgsql developer in Delhi, India
Laravel Application Developer
Laravel Application Developer by profession and a wannaprenuer. I love to make new solutions which impacts people. I believe in the quote "Anyone can write code which a computer understands, the goal is to make it understandable by a human"
Are You a
Plpgsql
Developer?
Get paid while making an impact. Become a Codementor for the next wave of makers.
Apply Now