Freelance Play framework Developers Available for Hire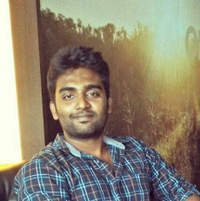 Hire Now
Freelance Play framework developer in Hyderabad, India
Front end web developer.
I have worked on

Play Framework

to build multiple websites. One such website was a website for schools. It has role based permission based authorisation enabled to differentiate between Deans, Teachers, Students and so on. Had the ability to add blog posts, notes etc.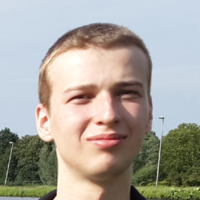 Hire Now
Freelance Play framework developer in Kiev, Ukraine
Functional Programming & Data Science Expert
5 years of experiece with JVM technologies. Functional programmer. Author of a number of learning materials on Scala.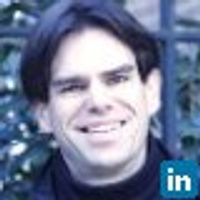 Hire Now
Freelance Play framework developer in Utrecht, Netherlands
Scala/Big Data specialist
I'm a freelance Scala, Big Data, and Java specialist and I develop Internet and Big Data applications. I've developed Internet applications for more than 15 years and I developed several Internet applications for high traffic sites. Besides this, I have experience developing Big Data applications. Specialties: Scala, Java, NoSQL, Big Data, high traffic Internet applications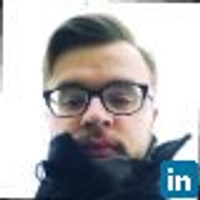 Hire Now
Freelance Play framework developer in Munich, Germany
Senior Software Engineer
Results-driven, articulate, and analytical software engineer who can think out of the box. Strong in design and integration problem solving skills, he's an expert in Java, Android, Play Framework, AngularJS, and MySQL analysis and design. He's skilled in requirement specifications, user documentation, and architectural system research, and interested in a challenging technical track career in an application development environment.
Hire Now
Freelance Play framework developer in Phoenix, United States
Full Stack Scala/JavaScript Engineer
I'm a technology enthusiast with solid experience building web based applications and micro-service infrastructure to support them. I keep up with latest trends, including Fast Data (Kafka/Spark), Container deployment (Docker/Kubernetes) and web application trends (Progressive Web Applications).
Hire Now
Freelance Play framework developer in Jekyll Island, United States
Polyglot Lead Developer/Architect
I'm a technologist, engineer, and team leader driven by raw curiosity and creating value through the application of technology. I have nearly ten years of experience designing and writing custom software professionally, but I've been tinkering with and writing code since the early 1990s. I'm comfortable acting as a bridge between business stakeholders and technology teams or hammering out code solo in an R&D setting. https://github.com/neilshannon
Hire Now
Freelance Play framework developer in London, United Kingdom
Software Developer at FlexTrade
I am a software engineer working in Fintech. I'm a big proponent of using software engineering principles to maintain a quality codebase and product to deliver business value. I am enthusiastic and always keen to learn new technologies, especially if they're the right one for the job. I'm also a big fan of working in small cohesive teams and taking the pragmatic approach to solving problems. I previously worked as a software engineer at Resilient Networks plc, a SaaS provider of smart voice services (having worked there for 6 months as an industrial placement student). I graduated (2013) from Imperial College London having studied a Computing MEng degree. I also interned as a summer analyst for Goldman Sachs doing application development.
Hire Now
Freelance Play framework developer in St Petersburg, Russia
Full stack scala developer, ai / ml - enthusiast
Full stack developer (8+ year exp, 3+ year as scala developer) - work with passion for data mining and machine learning projects. Creating MVP and production ready services for startups. I have deep understanding business needs and vision how to create cost effective, easy scalable, stable working product. I also have experience in every part of developing from backend to frontend and tieing together through API, create working pipline, so i have the whole picture of how to create and evolve from MVP to really good product. I was working for EPAM, as software developer with Scala as primary skill. Usually work with such kind of tecnology like: scala / spark / akka / play / mongo / angular. Try to develop optimal algorithms to shrink infrastructure cost (last project processed more than ...
Hire Now
Freelance Play framework developer in Nantes, France
Developer - Architect - PhD student - Humanist
Young generalist engineer graduate from Icam de Nantes (France), I am fond of a lot (= too much, I guess) of stuff. Most of them are linked to new technologies, IT, and software development. I am currently in charge of R&D at Startup Palace, a company providing lots of services to startups, where I actually do many different things (which is something I like!). I am also preparing a PhD in software engineering (at University of Nantes). I care about Open Source, and I like when my code is simple and maintainable. I'm here to meet interesting people with interesting problems, and do my best to help them! (Note: in case you wonder, helping beginners *is* an interesting problem)
Hire Now
Freelance Play framework developer in Littleton, United States
Full Stack JavaScript Developer
Denver-based freelance full-stack developer. I have been lucky enough to work on highly visible features that are used by millions of people everyday. Self-taught.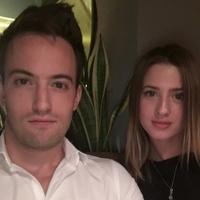 Hire Now
Freelance Play framework developer in Kiev, Ukraine
Founder & CTO of wineta.com - expert web, design, backend, Natural Language Processing and Deep Learning networks
I founded the tech startup wineta.com, the smart digital sommelier, learning over time your taste of wine and recommending you as a user the best bottle available in the store lose to you. My role in Wineta is currently founder, CTO. I love teaching and helping people, I can help on basically all technologies at a beginner level and on Java, Databases & NLP ones for more advanced users. - Main technologies: Java (6 years), ElasticSearch, Solr, Linux, Android. - Big data (Hadoop and Spark on AWS) - Machine learning & deep learning (unsupervised and supervised algorithms) - Full-Stack (backend & frontend) dev. - Server and cloud (AWS) administration - Creative: adobe suite (Photoshop, Illustrator - adv.), 3D modelling, inDesign
Hire Now
Freelance Play framework developer in New York, United States
Senior Fullstack Developer. Ex-IBMer
I have 20+ years programming experience. I worked at IBM for many years. I am strong in Java, Node.js, Meteor, iPhone/Android programming, Linux and many others.
Hire Now
Freelance Play framework developer in New York, United States
Full Stack Engineer: iOS and Backend
I'm a passionate Software Engineer with strong focus on software quality. I'm fluent in various technologies: I have many years of experience in iOS, Ruby and Scala and I've worked with many other technologies from Python to Prolog. I'm very comfortable learning new technologies as required. I focus in the areas of building software that are technology-agnostic and that tend to make a difference when it comes to delivering a quality product: automated testing, code reviews, pair programming, continuous integration and delivery, refactoring, legacy systems, domain-specific languages.
Need to Hire a Senior
Play framework
Developer?
Get Started
Are You a
Play framework
Developer?
Get paid while making an impact. Become a Codementor for the next wave of makers.
Apply Now