Not looking for Play Developers? Find other types of developers: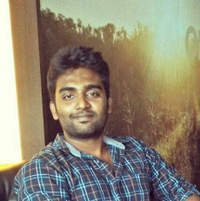 Hire Now
Freelance Play developer in Hyderabad, India
Front end web developer.
Bhargav is an experienced Full stack Developer who is excited about complex problems. His passion is the web and strives to help peers build blazing fast apps for the Internet. He is able to work on : - React.js on the client and the server with Flux/Redux - React Native - Angular.js , Angular 2 and D3.js - Android , Playframework with Java and Python - Git - MongoDB and PostgreSQL Some of my repos - Timezone compare - https://github.com/imbhargav5/timezone-compare - Trello API Promisified- https://github.com/imbhargav5/trello-promise - TDD in react - https://github.com/imbhargav5/codementor-officehours - Offline dictionary - https://github.com/imbhargav5/dictionary-offline
Hire Now
Freelance Play developer in Bristol, United Kingdom
Co-founder. Director of Engineering. Angular enthusiast. Computer Scientist
I have been heavily involved in building a private API based on the

Play

Framework. It was a difficult learning curve given the number of times the framework has changed and the size of the community being small (in comparison to something like Django).
Hire Now
Freelance Play developer in Berlin, Germany
Java, spring, FX8/Swing, Android, Php, Laravel, PL/SQL, VueJS2, Javascript, jQuery, Html/Css, Senior Developer, Project Manager, 16+ years
Java, JEE, Spring, FX8, Swing, Android, REST, Php, SQL, jQuery, Javascript, Html/Css. Mysql, Oracle, PL/SQL. 16+ years Senior Developer, Team Lead, Technical Project Manager and Consultant/Tutor for major companies(T-Systems, myToys.de, Jamba AG, Virtual Identity, OXID eSales). CakePhp, Magento, xtCommerce
Hire Now
Freelance Play developer in Guayaquil, Ecuador
Android/Web developer ready to help and work alongside you
I love developing software and enjoy learning day by day. Always focused on delivering great and satisfying experiences in the products I work. Perfectionist and pragmatic to get the job done.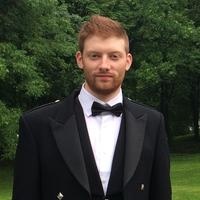 Hire Now
Freelance Play developer in Caracas, Venezuela
CTO at Draft AI | #1 CodeMentor for Python, JS, Node, React for now - still working on the others ;)
I'm a Scotsman living in London. I have over 10 years experience coding. I have a first in Computer Science, worked at one of the top cyber security consultancies and am doing some freelance work alongside my startup. Feel free to schedule a session with me: https://calendly.com/martindavidfoley1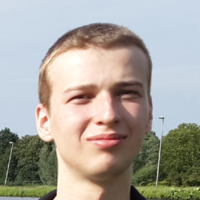 Hire Now
Freelance Play developer in Kiev, Ukraine
Functional Programming & Data Science Expert
5 years of experiece with JVM technologies. Functional programmer. Author of a number of learning materials on Scala.
Hire Now
Freelance Play developer in Bangkok, Thailand
Scala/Big Data specialist
I'm a freelance Scala, Big Data, and Java specialist and I develop Internet and Big Data applications. I've developed Internet applications for more than 15 years and I developed several Internet applications for high traffic sites. Besides this, I have experience developing Big Data applications. Specialties: Scala, Java, NoSQL, Big Data, high traffic Internet applications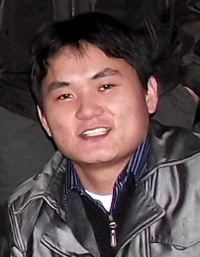 Hire Now
Freelance Play developer in Sydney, Australia
Senior iOS and Android Application Developer
I am working for iOS and Android application developer for my customers in order for customer's app to become a World Top Application. I am an 8 years experienced iOS and Android native app developer. I've started Android app programming since 2009, started iOS app programming since 2011. I've developed dozens of native apps and published them to apple app store and google

play

stores. I like Swift, Objective-C and Android Java programming very much. Actually I enjoy it. Writing some code, then it shows me Beautiful working result. I like playing soccer and playing piano, too.
Hire Now
Freelance Play developer in Ciudad Delicias, Mexico
Backend software developer
I am an experienced developer. I'm more focused on backend, but also develop frontend features when needed. I have worked with different type of projects, from mobile to cloud, and also for a broad kind of domains.
Hire Now
Freelance Play developer in Munich, Germany
Senior Software Engineer
Results-driven, articulate, and analytical software engineer who can think out of the box. Strong in design and integration problem solving skills, he's an expert in Java, Android,

Play

Framework, AngularJS, and MySQL analysis and design. He's skilled in requirement specifications, user documentation, and architectural system research, and interested in a challenging technical track career in an application development environment.
Hire Now
Freelance Play developer in Nantes, France
Developer - Architect - PhD student - Humanist
Young generalist engineer graduate from Icam de Nantes (France), I am fond of a lot (= too much, I guess) of stuff. Most of them are linked to new technologies, IT, and software development. I am currently in charge of R&D at Startup Palace, a company providing lots of services to startups, where I actually do many different things (which is something I like!). I am also preparing a PhD in software engineering (at University of Nantes). I care about Open Source, and I like when my code is simple and maintainable. I'm here to meet interesting people with interesting problems, and do my best to help them! (Note: in case you wonder, helping beginners *is* an interesting problem)
Hire Now
Freelance Play developer in Phoenix, United States
Full Stack Scala/JavaScript Engineer
I'm a technology enthusiast with solid experience building web based applications and micro-service infrastructure to support them. I keep up with latest trends, including Fast Data (Kafka/Spark), Container deployment (Docker/Kubernetes) and web application trends (Progressive Web Applications).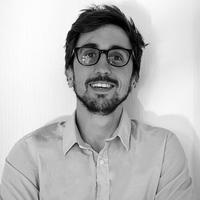 Hire Now
Freelance Play developer in Djuras, Sweden
Full stack web engineer
5 years plus coding for various platforms and in various languages. Backend is my preferred area in an App, but am happy to work with frontend dev. My preferred framework is the

Play

framework with which I have created several production apps.
Hire Now
Freelance Play developer in Bat Yam, Israel
Android Developer
I am an entrepreneur in soul running my first company. In the past 5+ years I had the opportunity to work on various projects and acquired experience in multiple languages following an OJT period. Currently, my programming time is consisted mostly of native Android development along with optimizing SQL queries and database design.
Hire Now
Freelance Play developer in Victoria, Canada
Android (since 2007), React Native, Node.js, MongoDB, PostgreSQL, UI design
Android developer (since 2007), toolsmith, public speaker, blogger, entrepreneur and lifelong learner
Are You a
Play
Developer?
Get paid while making an impact. Become a Codementor for the next wave of makers.
Apply Now