Freelance Planning Developers Available for Hire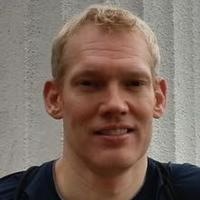 Hire Now
Freelance Planning developer in Toronto, Canada
Full-stack Developer in Ruby on Rails and React
I developed apps in Ruby on Rails, React and React Native for a startup. I am mentoring in same technologies. I've built a REST API in Ruby on Rails from scratch. I'm familiar with the gems Pundit (authorization), Devise/Omniauth (authentication), Active-Model Serializer, Rack-Cors, Paperclip (image on AWS), Braintree (payment provider) and others. I've web apps with React using Flux, Redux and ES6. I have contributed to Redux and held talks about Redux with React. I've more than +20 years experience in general software development and software project management.
Hire Now
Freelance Planning developer in Cluj-Napoca, Romania
Software storyteller
Planning, design and prioritization are just as important as raw technical skills. If your project is not clearly defined in your head, you will soon become tired, demotivated and afraid. Because you've created something you cannot control. *cue Frankenstein*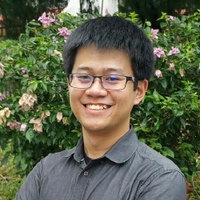 Hire Now
Freelance Planning developer in Ashburn, United States
I don't plan to preserve the status quo. I plan to destroy it.
I spend my time helping budding developers and product managers as passionately as I am building products. I will help simplify and identify the core issues that you are facing by having a laser focus on the problem and finding the root problem to solve them. I am also the biggest fan of rapid iteration and hypothesis testing and bring an intense desire for snappy and responsive interaction on the applications that I build (or help build). I believe in move fast break fast. This does not mean move fast and break everything. It means to move fast, break, learn from the mistake, then the cycle repeats. Each time the cycle repeats, you will move faster with less breakage
Hire Now
Freelance Planning developer in Beachwood, United States
10 years experience with product management and development. HTML5/CSS3, Jquery, AJAX, some Ember.js. Patient and very communicative.
Hire Now
Experienced Product Manager (@ JPMorgan for 8+ yrs)
Product Manager @ JPMorgan for 8 yrs. Experience across all areas incl. launching new products, leading IT projects, & design / execution of business & sales strategy through research, business intelligence, marketing, & delivery of strategic analytics.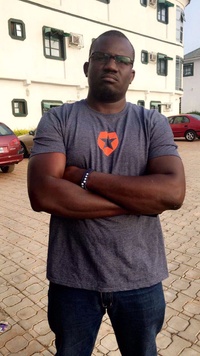 Hire Now
Freelance Planning developer in Lagos, Nigeria
Full Stack Web Developer | Server Administrator | Software Developer | Technopreneur | Evangelist | The Tech Judge | Startupreneur
I am a developer focused on creating value in customer experience, software development, server management and startup support services. I am a founder of a tech innovation hub and we create and maintain value across tech-driven products and businesses.i also run a webhosting company that keeps me happy with Linux and customer satifaction feedbacks. You can schedule a chat with me by sending a mail to brucelucas@olotusquare.co
Hire Now
Freelance Planning developer in Naperville, United States
Report Developer/Batch Scripting
I have had 20+ years experience in using various scripting languages primarily to develop reports and transform raw data to usable formats.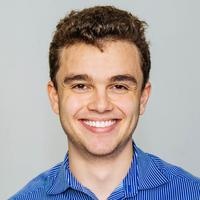 Hire Now
Freelance Planning developer in New York, United States
JS, Backbone, and Data Viz Expert (Great for Mentoring, Second Set Of Eyes, Architecture, Tough Bugs)
A little bit about me: - Backbone.js expert - Worked with very large Data Visualization projects for the NY Fed and WSJ including maps, scatterplots, and all sort of D3 craziness - I work as a FrontEnd Engineer at a Series C enterprise software startup - I own a startup Software Consultancy called Oselot (making Enterprise Workflow software). - I also am an owner in a Semantic Web Tech firm (Datrixo.com). We basically are pioneers in using RDF for business and are currently applying this powerful cutting edge tech to anything from finance to cannibis. - I worked at large companies such as the Federal Reserve, WSJ as well as small companies. startups, and web shops - HUUUUGE proponent of Pair Programming. @ Fed I pioneered a team room where I spent ~ 90% of my coding time in Senior - Seni...
Hire Now
Freelance Planning developer in Kuala Lumpur, Malaysia
FullStack Rails Developer & Founder and Technical Lead of Virtualspirit
I'm a Full Stack Rails developer and founder of tech consultancy, Virtualspirit. I always like to share my knowledge to other because I know I'm once a beginner. We can chat and discuss to fix your problem together! I interested on coding to solve the real world problem, big data analysis, growth hacking, finance, meeting new people and chit chat about technology, investment and startups. About Virtualspirit: Virtualspirit (https://virtualspirit.me) is a ruby on rails tech firm to provide web & mobile development. Besides, we also do all sorts of internet marketing and we produce awesome contents, for your needs! We worked with clients in UK, US, Australia, Singapore and Malaysia. Most of them are startup's founder, established business or digital agency owners. Say 'Hi' to me :...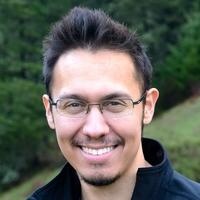 Hire Now
Freelance Planning developer in Ashburn, United States
I use technology to enrich people.
As a serial entrepreneur over the past 2 decades, I have a powerful understanding of business, technology, and people. I have scaled code to reach millions, both from a development and server perspective. My strength lives in my ability to communicate abstract concepts and support others in thinking through complex thought processes. I understand various components of tech, from DNS, to APIs, to servers, to development, to frontend/backend, and I can help someone think through their project and learn what's best. I can also share in a way that is sustainable, where someone is learning on their own. I want you to succeed without me. I also have consulted around business strategy and the psychology of entrepreneurship to optimize success. If you're not satisfied with any time we spend t...
Hire Now
Freelance Planning developer in San Marcos, United States
Full Stack Development Expert with a heavy focus on clean code, quality environment and great user experience.
I spend quite a bit of my time helping new and existing companies streamline their processes in order to enhance user experience while keep costs to a minimum. Having spent the past twenty years working in the industry I have had a lot of experience with that does work, and what does not. I am a big fan of the Lean startup model and really enjoy helping startups get up and running as quickly and smoothly as possible.
Hire Now
Freelance Planning developer in Berlin, Germany
Entrepreneur + coder who can help you build and launch new products
In the process of starting my next company, but taking time to do some contracting and mentoring while I work out the details on that. I've been programming since I was 9 and have over 25 years of professional development experience. As a serial entrepreneur, I've started 3 software companies and sold 2. I bring deep experience and wisdom gathered over the past 25 years along with skills in hot new technologies like Ember, React & Node. I specialize in creating paradigms--conceptual maps that help people navigate your product, API or codebase. I help you draw the lines between concerns, organize related parts of your application and name the boxes in your architecture diagrams. I'm passionate about getting the concepts of your application right, since they affect everything from your ...
Hire Now
Freelance Planning developer in Miami, United States
Solutions Architect
Passionate about software from DevOPS to Quality Assurance, from Developer to Architect with the right amount of business skills, marketing and sales. Specialties: Distributed Application Design, Object Orientated Programming, AngularJS, REST API Design, PHP, MySQL, PhalconPHP, MongoDB, Python, Flask, Zend Framework, Linux Administration, Symfony, Quick Test Professional, WatiN/R, Magento, Wordpress, Adobe & Microsoft Suite, MacOs, Amazon Web Services, Google Cloud, VMWare and more. Large Scale Software Development Strategies, Center for Disease Control regulations and reporting guidelines. Health Information Exchanges, Direct Secure Messaging, HIPAA Regulations and Meaningful Use guidelines. Experienced in successfully negotiating and implementing new technologies in change-advers...
Hire Now
Freelance Planning developer in Warsaw, Poland
Startups Coach //Software Engineer
Startups coach, a passionate optimist and an engineer. Enterprenuer, a former COO at Unbits ( iOT start-up, acquired by Wearable World).
Hire Now
Freelance Planning developer in Fort Mill, United States
Director of Software Engineering | JavaScript/React/Redux | PHP | HTML/CSS
Super friendly, approachable technology nerd with nearly 20 years of experience writing code. I'm quick at understanding new code and finding solutions to challenging problems. I've worked for a number of companies including Disney, Ramsey Solutions (Dave Ramsey), and Red Ventures. I hope you give me the chance to help you out!
Are You a
Planning
Developer?
Get paid while making an impact. Become a Codementor for the next wave of makers.
Apply Now