Not looking for Pl sql Developers? Find other types of developers: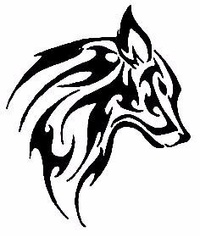 View Profile
Freelance Pl sql developer in Missoula, United States
PL/SQL Developer/Guru
I am an experienced back end developer with 10 years of coding experience in various realms. By day I work on the Banner enterprise system making sure it keeps running.
View Profile
Freelance Pl sql developer in New Delhi, India
Mentor & Director at ISSAC IT LAB SOLUTIONS LLP LTD.
Being the Entrepreneur, Coder & Trainer I am dedicated to bridge the gap between the CS/IT formal engg. education and Software Industry expectation from the passed out engg. candidates, through my 10+ years of industry experience and thus whole heartedly I decided to venture into this domain of I.T. training with my own firm ISSAC IT LAB SOLUTIONS LLP LTD. It is a software consulting & IT training firm operating from the region of Delhi, NCR and serving Corporate Houses, Engg. Colleges and PSUs. Precisely I am presiding Issac Labs as an IT training service provider to the eminent corporate houses, premiere engineering institutes and public sector units. IssacLabs has pioneered its business model as one stop destination for CS/IT Engg. Students, CS/IT Graduates, Professionals and Softwar...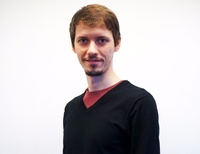 View Profile
Freelance Pl sql developer in Eindhoven, Netherlands
Software Developer and Entrepreneur addicted to personal development and to meaningfull experiences. Effective time management proponent.
I am a Software Developer with nearly 7 years of experience, including exposure to Java, PHP, Web Services, SQL, Unit testing and Scrum. I am an active proponent of clean, well-documented code with effective usage of Object Oriented Principles and Design Patterns that help build modular programs with well-designed APIs. I love using a Test Driven Development approach, as it helps me aim for maintainable and robust solutions. Having experienced being the only back-end developer within a team, I learned to take responsibility, overcome challenges and solve problems on my own, but also take advantage of the benefits of working within a team, like fostering creativity and learning through communication, blending complementary strengths through cooperation and encouraging healthy risk-taking ...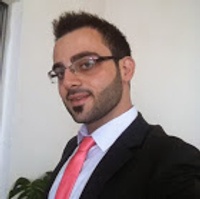 View Profile
Freelance Pl sql developer in Beirut, Lebanon
Full-Stack Professional Web Developer
Motivated developer having the ability to successfully develop, maintain, secure and handle any kind of web/desktop/mobile application with good learning skills and teamwork spirit.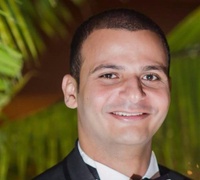 View Profile
Freelance Pl sql developer in Al Jizah, Egypt
Software Engineer Team leader
Expert in SAP ABAP & Oracle & MYSQL & Microsoft SQL and etc .....................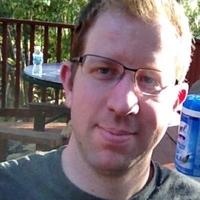 View Profile
Freelance Pl sql developer in New Hamburg, Canada
Experienced Architect - Azure, C#, WebAPI, OAuth, .NET, Swift, Android, Java
Many new developers spend countless hours trying to figure out how to design, code, deploy and run their websites, apps and services. Save time and reach out to an experienced architect. Designed and built websites using ASP.NET MVC, APIs using WebAPI2, securing applications with OAuth tokens/OpenID Connect using IdentityServer, mobile apps in Swift and Java. Architected and deployed cloud infrastructure in Azure and devops with VSTS. VMs, Cloud Services, Blob Storage, Azure SQL, Service Bus, Web Apps and Traffic Manager, multi-datacenter high availability setups.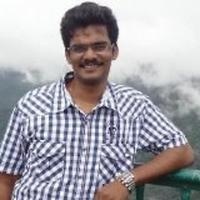 View Profile
Freelance Pl sql developer in Mumbai, India
Analyst at a Top Notch Bank in the IT domain
** Having over 8 Years of experience in Software development and design ** * Oracle Certified Java Professional - Java SE 6 Programmer. * Completed M101JS Certification , MongoDB for Node.js Developers. * MapR Certified Spark developer – DEV 360 – Apache Spark Essentials. * Involved in Deployment of applications in Application Servers (Cluster) like Glassfish which involved setting up of all configurations related to the application server. * Co-ordinated for setting up of URL-Redirection, Load Balancing and SSL enabling in Apache Web Server * Experienced in handling Databases Oracle9i, 10g, 11g ,MS Sql Server. ** POLICIES ** =================== * If you are dissatisfied with my service in any way, I will refund you in full * I do not generally charge for the "...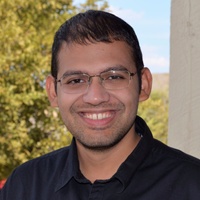 View Profile
Freelance Pl sql developer in Dallas, United States
Lead developer
Highly-skilled software development professional bringing more than 8 years in software design, development and integration. Advanced knowledge of PL/SQL and Oracle E Business Suite. Skilled at technical leadership, communication and presentations. Experienced in full project life cycle from design to implementation to integration. Experience in ETL design and development including integration with EBS and Salesforce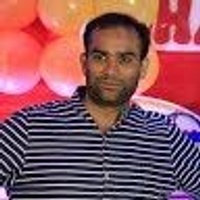 View Profile
Freelance Pl sql developer in Hyderabad, India
Spring, Spring Boot, Hibernate,Struts,Design
12 Years of Development, Design and Architecture Experience in varied Component Based Java Microservice and JEE implementations Experienced in building complex applications with layered, reusable & testable component based architecture using appropriate Design Patterns. Experienced in mentoring, analyzing and improving Code Quality - Principles, Processes and Tools - Pair Programming, Peer Reviews Ability to understand design documents and develop code base as per the functionality.
View Profile
Freelance Pl sql developer in Bengaluru, India
' C/C++ | JAVA / J2EE / JSF | SQL / PLSQL '
Hello , this is Ravinder and I am based out of Hyderabad , India . Iam having masters in computer science and 13+ yrs exp in software development. I can help by giving full courses, pair programming to help you learn or if you have a specific problem you're trying to solve I'll work with you through it to help you resolve it and understand the solution ******************** Technical Expertise **************** # Backend : C/C++ | Java/J2EE # Frontend : HTML/CSS | JSP / JSF / PrimeFaces | JavaScript /JQuery/BootStrap # Database : Oracle | MySQL | MS SQL |Postgres # Applications : Oracle ERPs # Functional : HR/HCM domain Outside of CodeMentor I am an software applications architect based in India - I have experience working in large scale complex ERP system using 'Ora...
View Profile
Freelance Pl sql developer in Berea, United States
Software Engineer
I am a software engineer with expertise in the .NET stack and Oracle platforms. At work I am a back end developer designing back end systems and middleware. Outside of work, I enjoy side projects doing full stack development and watching the Cleveland Browns attempt to play football (the saddest of hobbies). Whether you are looking for help with building a web application or just interested in learning C#, I'm here to help you accomplish your goal!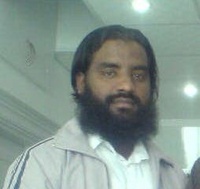 View Profile
Freelance Pl sql developer in Lahore, Pakistan
Senior C# ASP.Net MVC AngularJS Developer | JQuery SQL Reports Guru
Over the past 13 years, I have designed, developed and managed a wide range of applications. I have provided complex solutions for top companies including The New York Times, Walmart, Beam, Live Help, Decisions, DigitalRep, Matrix Protection, Knowledge Shop. I am also highly demanding expert for reports, dashboards. Recently used skills: 1. C#, ASP .Net, ASP. Net MVC, ASP. Net Core, CSS, CSS3, HTML, HTML5, Twitter Bootstrap, WebAPI 2.0, Owin, DocX, ZenDesk, APIs, Json, twilio, SVN, TFS, GitHub, BitBucket, Trello. 2. AngularJS, Node.js, JavaScript, Jquery, TypeScript, KnockoutJS, FabricJS, ContentBuilderJS, VideoJS, PhantomJS, CasperJS, Bower, Grunt, Gulp, Jasmine, D3JS. 3. SQL Server, MongoDB, SQL Azure, AWS, Payment Gateways, Worker Roles, SQL, TSQL, MDX, SQL Cube, Stored Procedures, E...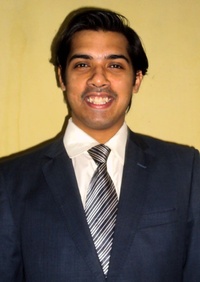 View Profile
Freelance Pl sql developer in Kolkata, India
Full stack .NET/Classic ASP/Angularjs2 developer
Official contributor to the Sendgrid c# .NET SDK. Github link : https://github.com/sendgrid/sendgrid-csharp/ My javascript,jquery and Angular2 answers in Stackoverflow https://stackoverflow.com/users/3162724/niladri Microsoft Certified Professional .NET Developer(MCTS/MCSA) with a passion for software development and in depth knowledge of OOP. 6 years of software development experience spanning ASP.NET 2.0 to ASP.NET Core 1.0 in C# including high transaction oriented insurance,transportation domain applications. Experience in ASP .NET MVC 3.0/5.0 framework, ASP .NET web api 2. Familiar with Singleton ,Factory design patterns, Generic Repository pattern in C#. Worked on several code rewrite/migration projects from Classic ASP to ASP .NET C#/MVC. Also Worked on web service integrati...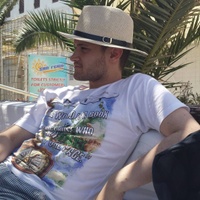 View Profile
Freelance Pl sql developer in Lisbon, Portugal
Founder and Technical Lead at WebYourMind LTD
Tech Entrepreneur, Senior Full Stack Developer, Javascript Trainer, Wanderlust and Location Independent. Loves Dogs, Web Development, Adventure and Constant Learning. If you want to schedule a mentoring or hire me and my team for your next amazing Startup Project, send me an email to alex@webyourmind.com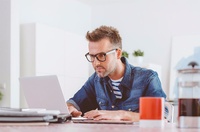 View Profile
Freelance Pl sql developer in Tangi, Pakistan
I am full time Freelancer and Programmer
1.worked with pasha software house for 6 months. 2.Continuously enhancing Expertise for new Technologies and Advances in IT Industry. 3.worked as a programming lab instructor in National University of computer and emerging sciences. 4.Already working as a freelancer since last 3 years
Are You a
Pl sql
Developer?
Get paid while making an impact. Become a Codementor for the next wave of makers.
Apply Now