Not looking for Pixi.js Developers? Find other types of developers:
View Profile
Freelance Pixi.js developer in Prato, Italy
Javascript developer - PIXI, Phaser, React, React Native
I have worked on full

PIXI.js

slot games professionals over the last 3 years using Phaser then converting to PIXI.js. I have used greensock tweenmax to animate the games and have lots of experience in the build tools and modern techniques to organise your Javascript code. I can help with tools and tips for performance. I can help setting up tasks to sprite your images and sounds, bundling your code and caching the best way possible.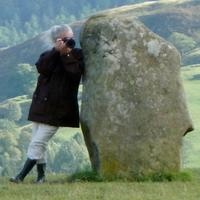 View Profile
Freelance Pixi.js developer in Barking, United Kingdom
CTO & Chief Hacker @ ConceptSauce ltd, consultant, poet and author
30+ years systems design and devops, tech lead on many startups. Consultant — introducing and using Docker workflows from dev to deployment, systems automation, lean workflows. Currently developing solutions in nodejs, golang (go), front-end, reactjs, ES6. 

"Whatever the job takes" would be a good motto I guess. Hardware, software, systems design, deployment strategies , linux admin, strategic planning and evaluation, even the odd bit of graphics and making the coffee when needed. Have to admit I'm no good at the coffee part - it's just not my cup of tea :) Have a specific need please ask, 30+ years covers a lot more ground than I put in here. Past clients include: Chaumet jewellers, Atari, Activision, Nomura, Guardian Royal Exchange Assurance, AA, RAC, Pioneer Concrete, MOD, NHS...
View Profile
Freelance Pixi.js developer in Hoxton, United Kingdom
Full-stack JavaScript developer & teacher who builds delightful, high-performance tools, products, and games.
I'm a full-stack developer who specialises in creating delightful, high-performance web applications with React and Node.js. I have 5 years experience building apps, games and tools for the web, working with a wide range of technologies. I've been teaching & facilitating as long as I've been coding. I've run courses on web programming for beginners, taught business executives to build their own IoT devices, and introduced 7-year-olds to game design. As well as teaching and programming, I've also run my own startup - we were built a game that teaches children how to code. I know exactly how important it is to test ideas, rapidly iterate, prototype to build a truly delightful piece of software.
View Profile
Freelance Pixi.js developer in Zurich, Switzerland
Full stack JavaScript Developer with front-end leanings
As a freelance developer and at the BBC, I have amassed over ten years of experience making games and apps for the web and mobile web. As a freelancer, I have worked for: Animal Vegetable Mineral Ltd Applied Innovation, Thomson Reuters CBBC and CBeebies, BBC Scary Beasties / Comic Relief Stink Digital / Ray-Ban Catch Digital / London Zoo (ZSL) Preloaded / Science Museum High5 Games Recursively Made / JeemTV Tech stack - I'm a front-end leaning full-stack developer with day-to-day experience of: Front end: JavaScript, ES6, TypeScript, HTML5, CSS, Angular, React, Redux, Unity. Build tools: Gulp, Grunt, NPM, Node. Version control: Git, SVN. Back end: Node.js, Express, Rest, AWS. I am on GitHub, https://github.com/BrettJephson, where I maintain some open source repositories and contribute to p...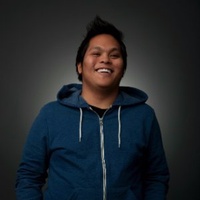 View Profile
Freelance Pixi.js developer in Lake Forest, United States
Effective and down-to-earth Front-end Web Developer
I'm a very passionate Web Developer with expertise on the Front-end. I have experience in many different programming languages and environments and experience teach others how to program in languages such as JavaScript, CSS and HTML. I have mentored students before, whom have gone off and entered the world of developers successfully. I've been fortunate enough in my development career to code for some high profile clients such as Disney, Black & Decker and Panasonic. I've created web stores, websites and web applications but I enjoy making HTML5 games the most. I also love music and sometimes daydream about having a residency spot in "Amnesia" in Ibiza. Aside from coding, you can find me either digging for music, hanging out with my dogs or playing video games.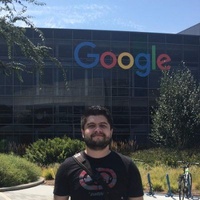 View Profile
Diego Castaño Castiblanco
Freelance Pixi.js developer in Bogota, Colombia
Full stack developer and UI motion desiger
My goal is to dive in the knowledge, understanding and innovation of software engineering, Constantly learning new techniques and methodologies to better help people reach their goals with the help of software applications across a variety of domains such as web, mobile and desktop. I´m currently obsessed with the design and creation of beautiful web user interfaces than link together art ,functionality and user experience.
Are You a
Pixi.js
Developer?
Get paid while making an impact. Become a Codementor for the next wave of makers.
Apply Now