Not looking for Pip Developers? Find other types of developers:
View Profile
Freelance Pip developer in Toronto, Canada
Full-stack Freelance Developer
I'm a full-stack web developer who's been working in the industry for over 10 years. I'm a true polyglot developer, having lead/architectural experience with a wide variety of tech stacks, from Python/Django, Ruby on Rails, Node (express.js/koa) on the backend, to Angular.js, React and Ember.js on the frontend. I spent 7 years in the animation industry as a Web Software Architect, building internal applications to help studios manage their production pipelines. Since leaving that industry, I've been consulting mostly with start-ups to help turn their MVP into a solid foundation and scale their tech to a fully fleshed out product. I also spent 6 months as an Instructor at a code school called Bitmaker and absolutely loved the experience. I love sharing my experience with others. Feel free...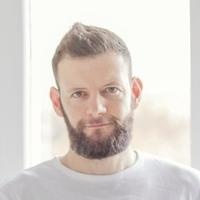 View Profile
Freelance Pip developer in Debrecen, Hungary
Experienced CTO, full stack web & mobile engineer, problem solver, great communicator
Full stack mobile & web engineer having 15 years of experience. I'm a very effective communicator thanks to my experience of working with clients as a freelancer. Having been the CTO of 3 companies (two of them my own startups), I practiced code reviewing and mentoring a lot. As a result of working for 6 years at Nokia Research as a research engineer, then 3 years as a freelancer and also later on becoming the CTO of 3 companies, I'm very good at prototyping, figuring out the initial architecture for new services and general problem solving. The technologies I'm using in the past few years and the ones I'm strongest at are: python, django, java, android and javascript. I also have a strong interest in and can help with writing maintainable and well designed, high quality code, creating...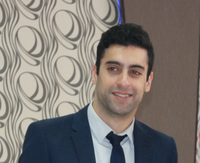 View Profile
Freelance Pip developer in The Hague, Netherlands
Full-Stack IT Specialist | Championing Innovation
Whether it's the development of an application, troubleshooting an issue, advising or mentoring. I can help you reach your goal in a fast and efficient way. Send me a message to discuss your next project.
View Profile
Freelance Pip developer in Cincinnati, United States
Senior Web Developer
I do the whole stack! From backend to frontend I build solid applications that are tested and work years down the road.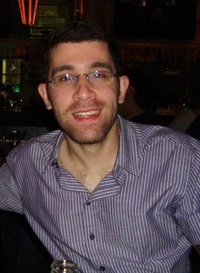 View Profile
Freelance Pip developer in Tel Aviv, Israel
Former Microsoft R&D senior technical lead and current VP development at Seegnature (fully hands on)
Experienced Vice President Of Development with a demonstrated history of working in the information technology and services industry. Skilled in Python, Django, K8s, AngularJS, JavaScript, HTML5, and C#. Autodidact and a fast learner. Likes innovative work, changing ideas with others and learning new things. Strong business development professional with a B.Sc. in Computer Science and a M.Sc. focused in Finance-Accounting from Tel Aviv University.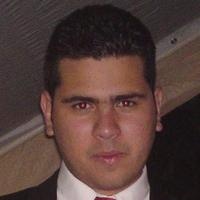 View Profile
Freelance Pip developer in Barra Patuca, Honduras
Programmer for 10+ years. Experience mostly in web development (backend) and a little bit of mobile. Have worked on enterprise applications, personal side projects and "experimented" with game development/modding/hacking.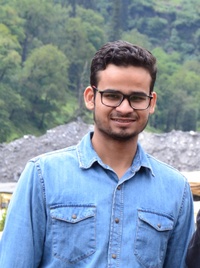 View Profile
Freelance Pip developer in Hyderabad, India
Full stack web developer
I'm a computer engineer from India who loves web development. Aside from working on the web, I have a particular interest in low level computing. When I'm not online, you can find me reading books or on the football field.
View Profile
Freelance Pip developer in Charlotte, United States
Software Whisperer
I've been coding since I was nine and I still love it. I've worked as a freelancer for very large and very small businesses. I've worked for SF bay area startups and I've contributed to a lot of open source software. I have taught classes and mentored a lot of people.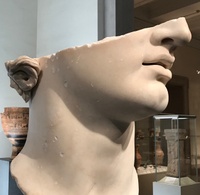 View Profile
Freelance Pip developer in Lagos, Nigeria
I'm just smart and I like to code.
I am drawn into a world of computers and code and its where I live and breathe. I have delved into numerous programming language and technologies including MEAN and FAN Stack, Ruby, Python, Linux and also spend time hacking stuffs.
View Profile
Freelance Pip developer in Islington, United Kingdom
Senior full stack engineer and architect
I've built a career in technology by being unreasonably lucky. Focus areas include financial technology, developer tools, and scalable system design. Author of Learning ClojureScript (Packt Pub 2016). I'm extremely comfortable in Clojure, with Go/Python being tied as second-favorite languages. I've done odd frontend jobs before, but my true expertise lies in the backend.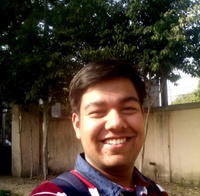 View Profile
Freelance Pip developer in New Delhi, India
Node/JS Developer, Hacker & Consultant
I believe that there is no independent knowledge, hence I like to talk on myriad of subjects, besides programming. :) I can assist you with - Web Applications ( Front End / Back End ) - Deployment Life Cycles ( CI, Testing) - Software Development - Code Optimization - Algorithms & Data Structures. - Automation with IoT - Code Maintainenance & Versioning ( Git ) I love hackathons and have been to plenty of them, also won some of them . Currently, I am a Code & Robotics Instructor at DSSM Techno Dynamics. I like to tinker & experiment with different technologies from time to time & I am also a bookworm!
View Profile
Freelance Pip developer in Croydon, United Kingdom
Maths/finance geek, Python developer and testing obsessive
I am a financial developer who has worked in Python, C, C# , Java, C++, Perl and other languages. I have a good understanding of mathematical aspects of pricing and calibration as well as algorithms and program performance, I currently spend most of my life working in Python, which I love.
View Profile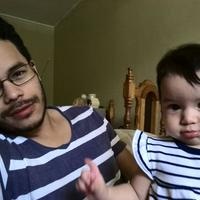 View Profile
Freelance Pip developer in Tegucigalpa, Honduras
Web / Mobile developer @ CODE STORE
4+ years creating web applications. Love photography!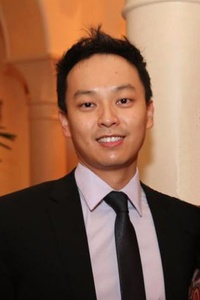 View Profile
Freelance Pip developer in Vancouver, Canada
Experienced Full Stack Engineer
16 Years broad IT industry experience. I've helped large enterprises and small businesses alike to solve their end to end challenges using custom architected solutions. I like building useful things with Python, Django, Javascript, React, Go. I want to help YOU successfully build your useful thing. Hit me up and lets solve your problems!
Are You a
Pip
Developer?
Get paid while making an impact. Become a Codementor for the next wave of makers.
Apply Now