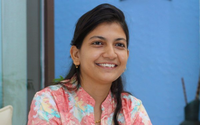 Pinkal Prajapati
Umbraco developer / ASP.NET MVC
I help in designing technical architecture of project with bet fit technology in .Net solution. I have various project experience in an industry, Was work with CMMI companies. Having certification in Microsoft® Certified Professional Developer (MCPD) Microsoft® Certified Technology Specialist(MCTS)
 Designed the product after analyzing the requirements.  Designed Application and select best fit technology  Designed and coded Business logic and Database layers  Involved in Database design using SQL 2008 and wrote Stored procedures, triggers etc.  Consuming data using web services.  Documented Technical artifacts  Active Code review participation.  Working on a various project with different CMS like DNN, UMBRACO.
• Performed CMS evaluation to determine the best fit. • Leveraged Umbraco for the CMS architecture with MVC • Designed and constructed the site using Umbraco, Razor, and MVC • Implemented site and advanced searches using Lucene.Net and Examine's Fluent API • Implemented AJAX client-side validation to provide quicker response times to end users • Implemented resource management, event management with secure access • Umbraco schedule to get documents from FTP and process it in umbraco media.
Web API that servers stock data in desired formate to different application.