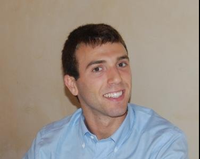 Pietro Grandinetti, PhD
Data Science & Optimization
For every 15 minutes
I am a computer engineer with several years of experience in software development, and I hold a PhD in Automation Engineering, a MS in Systems Engineering, and a BS in Computer Engineering. I have hands-on experience in Data Science, Web Development and Machine Learning Projects. My strongest stack includes Python, Django, R, MatLab and Java. I am also familiar with Amazon Web Services and Google Cloud.
Github repositories
traffic-macrosimulator
MatLab traffic macroscopic simulator, with traffic lights optimization
Building a Broadcast Platform in Python
We describe a development solution for data-streaming services. We show how a lean solution can be built with a simple, yet effective, 3-tiered architecture that results in a highly customizable software product.