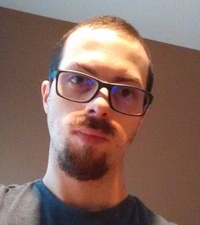 Pierce Zaifman
Freelance Android Developer
$10.00
For every 15 minutes
I have been developing Android apps for over 4 years from initial planning phases to deployment, primarily in a professional environment. I have a strong educational base with a Bachelor of Science and graduated with an Honors Specialization in Computer Science with distinction. I'm able to learn quickly, self-motivated, excellent communicator, and have an unyielding determination to get things done. - I learn fast - I enjoy my work - I love innovating on existing products, giving suggestions and trying to improve it in any way I can - I manage my time efficiently and effectively - I am able to listen to and consider all sides of an argument I take pleasure in learning about new projects and what people want to build. Reach out to me if you want to chat about technology, have an idea for an app, or anything else. Even if I can't help you, I probably know someone else who can. Specialties: Android development, mobile analytics, communications, time management, flexibility and multi-tasking
I've been doing Android development for over 4 years. I worked for 3 years in a professional environment with a few other Android developers. I've also done work on my own and helped others learn Android development.
How to make an Event Bus with RxJava and RxAndroid
Explanation of how to create an event bus using RxJava and RxAndroid.