Freelance Pic Developers Available for Hire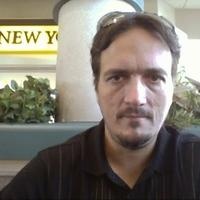 Hire Now
Freelance Pic developer in Ashburn, United States
Started programming at age 12 in 1988 on a Commodore VIC-20. Worked in multiple industries developing various types of software. Decades of experience.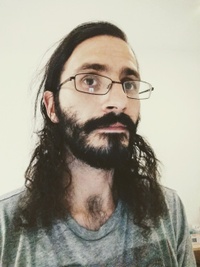 Hire Now
Freelance Pic developer in Hove, United Kingdom
I have extensive experience designing electronics and hardware for experimental physics, automation, and installation artworks. Expertise includes: sensor and feedback applications with PC interfaces written in Python, C++ and processing, or stand-alone automated modules with microcontroller-processing using a range of chips (PIC, dsPIC, ATmega, Arduino), and communication protocols such as SPI, I2C, Bluetooth, and NFC/RFID. I also lecture in the technological aspects of creating installations for the Digital Media Arts course at the university of Brighton, and have 7 years experience tutoring students from college to PhD level.
Hire Now
Freelance Pic developer in Petaluma, United States
CS and HW Instructor at Make School, Cofounder at IOT Inventor
30 years of experience developing commercial software, six years as a startup entrepreneur. In my career I've implemented software beginning with custom medical finance business applications, recalculation internals of Lotus 123 and Quattro Pro spreadsheet recalc engines, custom graphics chips and processors, ultra secure PC technology... My experience ranges from shrink wrap self service applications to system software and OS's, virtualization, file systems, network stacks, platforms, development tools, languages and frameworks and various types of custom application development. I develop across Windows, Linux, iOS/OSX and Android NDK platforms as well as on embedded systems on Atmel, Microchip, SiliconLabs, TI and ARM based platforms. I also design embedded system hardware and am ex...
Hire Now
Freelance Pic developer in Lahore, Pakistan
Embedded Systems Designer & Android/PC Applications Developer
I am working as embedded systems designer for the last 20 years and PC applications developer for the last 25 years and Android applications developer for the last 5 years and use these skills in the industrial/home/office automation sector as required.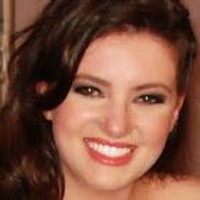 Hire Now
Freelance Pic developer in Londrina, Brazil
Electrical Engineer
I am an Embedded Systems Engineer, graduated in Electrical Engineering and with 3 years of experience in product development and production. I am experienced in hardware (circuit and PCB design) and firmware development (Embedded C in various architectures). I love challenges and new things; as an Engineer my main goal is problem solving.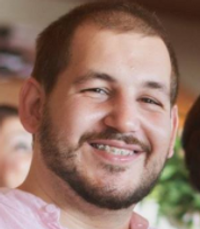 Hire Now
Freelance Pic developer in Querétaro City, Mexico
Full Stack C++ Senior Developer
I am an expert in C++ developer, application and library design. Autogeneration of documentation compliant code. Porting of algorithms to parallel using OpenCL and CUDA, with integration on Cloud Computing using Python 3.x and Boto library. Writer of LaTeX documents and vector graphics design.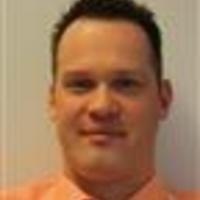 Hire Now
Freelance Pic developer in Groningen, Netherlands
Enterprise Architect Engineer with 30+ applications 100+ integration solutions 10+ apps
I am an BICT schooled Enterprise- Software Architect for many years and have been a Senior Developer with 15+ years of software development experience in Java, PHP, C, and C++. Still a very active Engineer/Developer every day. Data Processing and Strategic Vision are part of my nature. Students get a 50% discount! My drive is still learning and learning others. ==> No cure no pay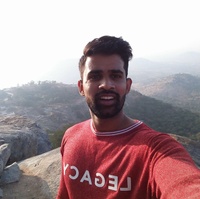 Hire Now
Freelance Pic developer in Bengaluru, India
Co-Founder at Digiapes
Hey all - I've been developing android application for 4 years and love teaching, whether it is your first time, you're looking to pick up a new skill, or keep up with the latest technologies. I'm happy to advise also on the best courses to take, how to establish your career, what technologies to learn next, and how to get your first application or company started.
Hire Now
Freelance Pic developer in Ashburn, United States
Let me be your code guru/cyber witch
Hi! I'm Danielle, a software engineer with expertise across the industry, though my primary focus is on web and mobile development. I have worked for big companies including Microsoft, Amazon, and Standard & Poor's on products you have heard of like OneDrive and Echo. I have also worked as a freelancer and a startup developer on products you haven't heard of just yet! Aside from this though, I am passionate about teaching software development. I TAed and mentored in university and since then I have taken every opportunity to help my friends and colleagues hone their craft. It is time to make my services available to a broader base, and I hope that you'll allow me to guide you towards success!
Are You a
Pic
Developer?
Get paid while making an impact. Become a Codementor for the next wave of makers.
Apply Now