Find a mentor

Web Programming

Mobile App Programming

Programming Languages

Data Science /Engineering

Database /Operations

Others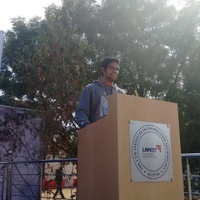 phunsukwangdu
python enthusiast and technical knowledge curator !!
I am very keen in programming and like to keep in sync with current technologies.I love experimenting and try to burn my candle on both sides to achieve a task.
New Delhi (+05:30)
English
I am a active competitive programmer and open source contributor with Kivy.My list of contributions can be found here in my github account.I also make android apps,chatbots,websites and cythonize with python.I am currently making python wrapper for harfbuzz to be integrated with kivy for complex text layout.I am also wrapping pybidi for text bidirectionality.