Freelance Php5 Developers Available for Hire
Hire Now
Freelance Php5 developer in Valencia, Spain
Developer
In my spare time I developed CMS websites initially with my own structure and later using MVC with Codeigniter and CakePHP. In most cases the backend was supported by MySQL/
Hire Now
Freelance Php5 developer in Quezon City, Philippines
A Code a Day should keep the bugs away.
Spent the first 3 years of my career supporting a CI based project customized by one of our senior devs to fit the company needs during that time.
Hire Now
Freelance Php5 developer in San Ramon, United States
Senior Software Engineer
Maintained and reworked existing web-based systems for reporting and billing of royalty payments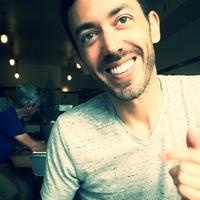 Hire Now
Freelance Php5 developer in Sacramento, United States
Infrastructure Architect at iPyxel Creations
Avid laravel (and any modern php) user in production.
Hire Now
Freelance Php5 developer in San Francisco, United States
Friendly, patient coach for Ruby, Python, JavaScript, Go, Data Science, Big Data, AI, Blockchain, Chatbots, React / Angular / Native. Technical co-founder of VC backed big data startup.
Hey all - I've been developing web applications for 12 years and love teaching, whether it is your first time, you're looking to pick up a new skill, or keep up on the latest technologies. I'm happy to advise also on the best courses to take, how to establish your career, what technologies to learn next, and how to get your first application or company started.
Hire Now
Freelance Php5 developer in Ashburn, United States
CTO: Elixir, Ruby, Rails, Docker, Kubernetes (and scrum master) with 10+ years experience
I've now completed over 130 sessions on Codementor! I'm a consultant developer who's been coding for over 10 years now; 6 of those years professionally. I mainly work in Rails, EmberJS and Elixir these days, but I've built things in languages ranging from C to NodeJS to Go. I've had the opportunity to have large multi-nationals on my client list such as Mozilla, IBM, 888.com, and multiple large financial businesses. Outside of Codementor, I'm a CTO at a Startup in Scotland, as well as a consultant adviser for various startups and small businesses in Scotland and the UK.
Hire Now
Freelance Php5 developer in Ashburn, United States
Senior Web Developer
I do the whole stack! From backend to frontend I build solid applications that are tested and work years down the road.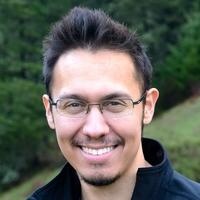 Hire Now
Freelance Php5 developer in Santa Rosa, United States
I use technology to enrich people.
As a serial entrepreneur over the past 2 decades, I have a powerful understanding of business, technology, and people. I have scaled code to reach millions, both from a development and server perspective. My strength lives in my ability to communicate abstract concepts and support others in thinking through complex thought processes. I understand various components of tech, from DNS, to APIs, to servers, to development, to frontend/backend, and I can help someone think through their project and learn what's best. I can also share in a way that is sustainable, where someone is learning on their own. I want you to succeed without me. I also have consulted around business strategy and the psychology of entrepreneurship to optimize success. If you're not satisfied with any time we spend t...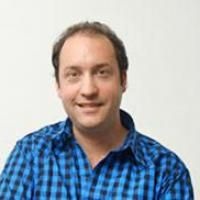 Hire Now
Freelance Php5 developer in La Plata, Argentina
Full Stack Web Developer
Senior web developer with broad experience in LAMP stack and NodeJs. With almost 10 years experience in web development, I'm able to learn any new technology quickly which gives the ability to use the right tool for the right problem. Besides mentoring, I'm available for bigger projects for startups, agencies and individuals.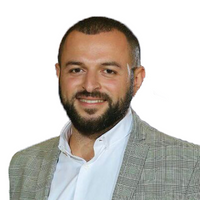 Hire Now
Freelance Php5 developer in Tel Aviv, Israel
Web, Mobile & Cloud Expert
Hi there, I'm product development & growth consultant with over 6 years of experience in taking projects from an idea stage to live product. Based on strong technology and product development and growth background, I'v helped many companies to build products customers love.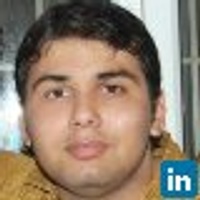 Hire Now
Freelance Php5 developer in Ashburn, United States
#Magento2 #Certified #SolutionSpecialist
Myself Magento 2 Certified Solution Specialist https://u.magento.com/certification/directory/dev/39302/ having Experience of PHP in Core and CMS (like Magento *, WordPress , Drupal , Joomla). Experience of MySQL with Console & PHP-Myadmin. Experience of Java Script , JQuery , Ajax . Experience of Apache Sever in both Linux & Windows platforms. Experience of IIS Server with Zend Server Hand-shaking Hosting Web Application to in Linux & IIS Servers. Hands on Shell scripting & JAVA Application Development. Specialties: Magento Custom Module Development, PHP Core Scripting , Mysql Scripting (Procedures and Triggers) , open source WEB Development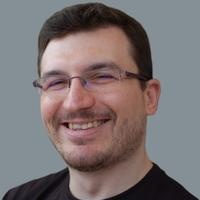 Hire Now
Freelance Php5 developer in Ashburn, United States
Expert HTML, CSS, Javascript, jQuery, PHP and Wordpress teacher and developer
Hi there! My name is Matteo and I have spent the better part of the last decade as a front-end web developer for web agencies. I am expert in the use of HTML, CSS, Javascript, jQuery, PHP and SQL to create front-ends, specially when they come in the form of Wordpress themes. I also have a huge passion for teaching and learning. I have spent a significant amout of time teaching computer science students topics ranging from the basics of programming to niche web development frameworks. If you're looking for someone to help you with a web development project, or just someone who will help you write computer programs, drop me a line and I'll be glad to help you!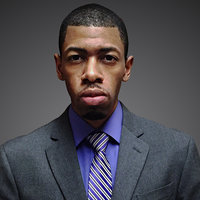 Hire Now
Freelance Php5 developer in Ashburn, United States
iOS Developer (Full Stack) | Web Developer (Full Stack) | Founder of FanWagon
I'm a very experienced iOS and Web Developer who has a passion for delivering clean and high performing apps and server architectures. I spend most of my time coding in Swift/Objective-C, Node.JS, and PHP. - Founder of sports social network FanWagon. - 7 years iOS development experience. - 17 years of web development (this includes development, debugging, and testing). - 5 years server administration in Red Hat/Debian. In my free time, I mentor computer science students at the local college.
Hire Now
Freelance Php5 developer in Fort Mill, United States
Director of Software Engineering | JavaScript/React/Redux | PHP | HTML/CSS
Super friendly, approachable technology nerd with nearly 20 years of experience writing code. I'm quick at understanding new code and finding solutions to challenging problems. I've worked for a number of companies including Disney, Ramsey Solutions (Dave Ramsey), and Red Ventures. I hope you give me the chance to help you out!
Hire Now
Freelance Php5 developer in Miami, United States
Solutions Architect
Passionate about software from DevOPS to Quality Assurance, from Developer to Architect with the right amount of business skills, marketing and sales. Specialties: Distributed Application Design, Object Orientated Programming, AngularJS, REST API Design, PHP, MySQL, PhalconPHP, MongoDB, Python, Flask, Zend Framework, Linux Administration, Symfony, Quick Test Professional, WatiN/R, Magento, Wordpress, Adobe & Microsoft Suite, MacOs, Amazon Web Services, Google Cloud, VMWare and more. Large Scale Software Development Strategies, Center for Disease Control regulations and reporting guidelines. Health Information Exchanges, Direct Secure Messaging, HIPAA Regulations and Meaningful Use guidelines. Experienced in successfully negotiating and implementing new technologies in change-advers...
Are You a
Php5
Developer?
Get paid while making an impact. Become a Codementor for the next wave of makers.
Apply Now