Not looking for Php4 Developers? Find other types of developers: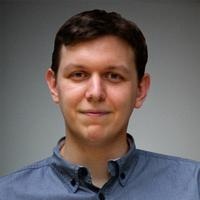 View Profile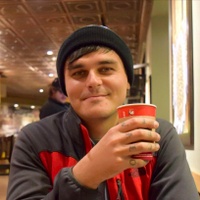 View Profile
Freelance Php4 developer in Berlin, Germany
Experienced front and back-end developer
I am a seasoned software engineer with over a decade of experience in front and back-end development for web applications. My specialties are debugging, software design, refactoring legacy code, and adding test automation. Throughout my career I've always enjoyed working with people and helping them improve through mentoring. I've mentored other developers remotely and in person through code reviews, extreme programming, white boarding, etc. I also enjoy helping people out and answering their questions online (e.g. Stack Overflow).
View Profile
Freelance Php4 developer in Gatineau, Canada
Bilingual Canadian Dev to the rescue!
My name is Alexandre Voyer and I love helping out people who are stuck on projects or simply need another set of eyes. I'm also willing to mentor you and introduce you to the joy of programming. So newcomers are more than welcome to book with me! :) I am fluent in both English and French.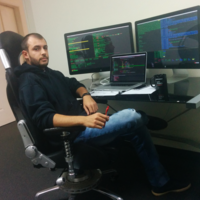 View Profile
Freelance Php4 developer in Beirut, Lebanon
Senior PHP Web Developer, Laravel Expert, Docker Enthusiast and Open Source Advocate.
An expert Back-End developer and early adopter of the Laravel PHP framework. Listed among the top 10 Laravel developers to follow online by the Laravel daily blog. Has over 7 years of practical experience in the software development field, building projects for the web, desktop, mobile and IoT platforms, using different programming languages like JAVA, C#, JavaScript, C++, Python, DOS, Shell, Ruby, HTML, CSS... As well as integrating with hundreds of software's, libraries and API's. His passion to computers and programming led him to study Computing at the Open University, and gaining a bachelor of science degree in 4 years. He is an active member, in the open source community, who contributed to tens of projects. He created Laradock, a very popular open source tool for running PHP apps...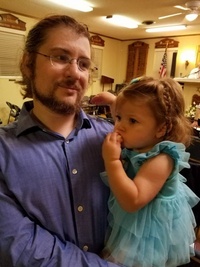 View Profile
Freelance Php4 developer in Orlando, United States
19 years in LAMP land, emphasis on refactoring and deep debugging
I am a full stack LAMP dev with 19 years experience. I have spent most of my career in refactoring large legacy code bases into well structured, extensible and test covered codebases. I take procedural

php4

spaghetti code and form it into microservice, framework'd OOP applications which are tested and testable with minimal downtime. I have extensive experience in mentoring and teaching as well. My passion has always been in teaching and mentoring. I also LOVE refactoring and maintenance which I consider the "dark arts" of development because they are rarely given much as much attention. as they deserve.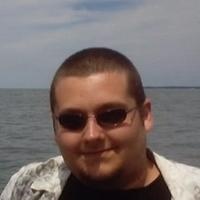 View Profile
Freelance Php4 developer in Hot Springs, United States
Web and Software Developer with several long term projects under my belt
Hello! With over 15 years of experience programming in over 14 languages, I'd be happy to mentor, help, and be available for freelance work. I design websites and software solutions for my many clients and I enjoy helping others learn the joys of programming. Not all my expertise are listed, only the ones I feel comfortable helping anyone with. My rates are low because I want you to get more bang for your buck and consider calling on me whenever you need help.
View Profile
Freelance Php4 developer in Helston, United Kingdom
Director of Software Development at PRESENT e-Learning Systems
Innovative and vision-driven professional with more than twelve years' success in the design, development, and deployment of front-end features and back-end framework for websites and mobile applications featuring dynamically generated content and highly customized features. Solid communication and leadership acumen, directing team efforts and serving as a key resource and contributor within collaborative work environments. Forward-thinking and results-focused, strategically balancing time, resources, and priorities to meet shifting needs and achieve key milestones within established timeframes.
View Profile
Freelance Php4 developer in Mérida, Venezuela
Member en Plone Foundation
I am native from Maracaibo, Venezuela, I a graduated of the "Academia de Software Libre" of Fundacite Mérida as "Especialista en Desarrollo en Software Libre" and also a graduate of the Colegio Universitario "Dr. Rafael Belloso Chacín" as "Técnico Superior Universitario en Informática", currently I am a member of the CENDITEL Foundation community, where I serves as Developer on Free Technology, I am advisor to Venezuelan government agencies regarding issues of community collaboration and free software development. I have experience using Free Software since 2002, I have been participated as a collaborator in the Internationalization process and Spanish localization in many Open Source and Free Software projects, I am an active contributor in Venezuelans projects like "CANAIMA GNU/Linux"...
View Profile
Freelance Php4 developer in Carteret, United States
Senior Web Developer at IRIS CRM
I have been into programming since 2006. What started off as a Visual Basic applications and simple HTML/CSS pages, later it turned into a C++, Java & PHP. I used to program in C++ & Java earlier and still use Java when needed, but mostly now I use web development languages such as PHP. I am constantly following up on updates and learning latest technologies, there is always so much to learn.
View Profile
Freelance Php4 developer in Istanbul, Turkey
Full-Stack Web Developer and Software Architect
Universal JavaScript Developer
View Profile
Freelance Php4 developer in Chicago, United States
Founder of WeDeliver - Techstars alum, software engineer and entrepreneur. I started programming in 1986, people started giving me money for it in 1996. I'm best at Java and Android, and I love solving problems.
I'm the chief technologist and co-founder of a same-day delivery platform for local businesses (acquired 2015). My background is in software engineering and leadership, with well over 18 years of professional software development experience. I'm experienced in the all aspects of the software development life-cycle, and have successfully managed over 90 web application projects since the late 90s. I love to learn, and have mentored many software engineers over the last 16 years, and enjoy seeing more of them add entrepreneurship to their portfolio of skills in recent years.
View Profile
Computer Programmer at United States Air Force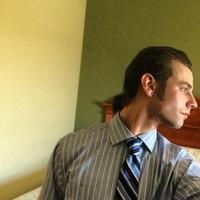 View Profile
Freelance Php4 developer in Ashburn, United States
Full Stack Web & Mobile Software Programmer, Consultant
I've been programming, developing, & exploring multiple facets of the web since '97. From HTML/CSS/JS to Visual Basic, PHP, and Objective-C, I've been around and back again. I'm currently focused on full stack web & mobile development, ideally building projects from the ground up and seeing them through to market. I'm seeking business opportunities for small start-ups or large companies on a passionate team with room for growth, creating a future one amazing service at a time. Specialties: Ruby (1.8.x - 2.x), Rails (2.3.x - 4.x), iOS, RubyMotion, PhoneGap, Drupal, Wordpress, PHP, Apache, HTML/HTML5, CSS/CSS3, Javascript, jQuery, JSON, AJAX, EmberJS, AngularJS, NodeJS, BackboneJS, CoffeeScript, Bootstrap, SASS, XHTML, XML, HAML, ERB, SCSS, RSS, MySQL, PostgreSQL, MongoDB, SQLite, Amazon ...
Are You a
Php4
Developer?
Get paid while making an impact. Become a Codementor for the next wave of makers.
Apply Now