Freelance Php oo Developers Available for Hire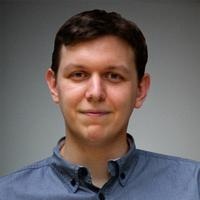 Hire Now
Freelance Php oo developer in Budapest, Hungary
Coding can be an art!
I'm a full-stack developer with 15+ years of experience in web application development and code mentoring. Are you stuck? Let me help!
Hire Now
Freelance Php oo developer in Bowling Green, United States
Senior Web Developer
I do the whole stack! From backend to frontend I build solid applications that are tested and work years down the road.
Hire Now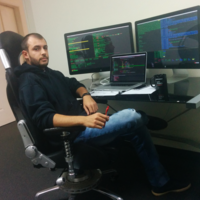 Hire Now
Freelance Php oo developer in Beirut, Lebanon
Senior PHP Web Developer, Laravel Expert, Docker Enthusiast and Open Source Advocate.
Resourceful web developer with excellent back-end, front-end and operations skills. Has over 8 years of practical experience in developing solutions for the web, desktop, mobile and IoT platforms. His current programming stack includes PHP, Laravel, Symfony, PHPUnit, JavaScript, HTML, CSS, SQL, Neo4j, MongoDB, Redis, Linux, Docker, NGiNX & AWS. During his career he wrote code in JAVA SE, C#.NET, C++, Python, Shell & Batch scripting. He is an early adopter of the Laravel framework. Was listed among the top 10 Laravel developers to follow online by the 'Laravel daily' blog. Aside from designing modular software's and reusable components, building and integrating with third-party APIs, provisioning virtualized auto-scalable infrastructures, creating efficient continuous delivery pipelines...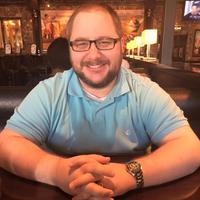 Hire Now
Freelance Php oo developer in Austin, United States
PHP Developer
Howdy! My goal as your mentor is to not only help solve your problem but to help you grow and evolve as a developer by helping you understand the solution and why (I feel) it is the best approach to take. A little background as to what got me here: I started writing PHP when I was in middle school and have never looked back. I came to codementor because I remember how empowering and helpful my mentors were when I was just learning PHP 4. If it wasn't for them I would not be where I am today so I'm hoping to give back to the community. Currently I work with a team of developers using PHP along with other languages to build custom features for our clients. Our application is one of the largest in the 340B space and handles millions of records in a single transaction. I've learned throu...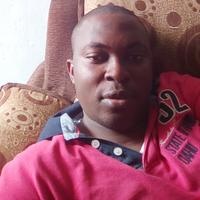 Hire Now
Freelance Php oo developer in Lagos, Nigeria
Experienced Software Engineer
I am a Web and Software developer with 4 years plus experience in development of custom Web Applications. Notable among my developed applications is Payroll application, Election monitoring Application and Company Intranet Application. My Skills include PHP, Mysql, Drupal CMS, Jquery, Joomla, HTML, CSS, Photoshop, Cake PHP, AJAX, SOAP, REST. I am also a Zend PHP certified engineer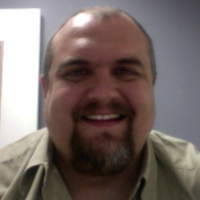 Hire Now
Freelance Php oo developer in Mokopane, South Africa
Professional IT Technologist & Executive | Software Development | Mobile App Development | IT Strategy | Hosting |
I've been developing and programming forever. It is what I do. I *love* helping people. I know many languages and methods. I've implemented many different things and I can usually find solutions to issues in a heartbeat. Let me help you , you will be glad you did.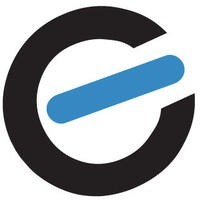 Hire Now
Freelance Php oo developer in Burnaby, Canada
Analista Desarrollador en Nest Systems
I am a creative and passionate programmer who is constantly looking for great challenges that lead me to meet the needs of my customers. During the last years I have successfully delivered my commitments, gaining a lot of knowledge and experience. The flexibility of my work enables me to provide a stylish and professional website to any industry. If you need a traditional web presence, a robust application, or artistic animation, I have the solution for you.
Hire Now
Freelance Php oo developer in Miami, United States
I'm a full time freelance developer based out of Miami, Florida, US. I own and operate my own web development company, Six Foot 3, where we provide a range of development services from web development to WordPress customization to hosting and API development. I have worked in Web Development for over 7 years creating WordPress plugins, themes, Magento eCommerce websites and web applications for clients all across the globe. I have worked on server architecture for many years and I am comfortable with the UNIX shell, Amazon AWS and Rackspace cloud.
Hire Now
Freelance Php oo developer in Bozeman, United States
PHP/Laravel 5 Full Stack Developer with 10+ Years Experience.
I've been working on and developing web applications using php and laravel over the past 7 years and programming for 10 years. I have a production application that I wrote and currently sell. For my app I do full stack from server admin to front end. While my production application keeps me busy, I really enjoy helping people learn and write code when I have free time. When I'm not programming I'm usually biking, skiing or rock climbing.
Hire Now
Freelance Php oo developer in Biella, Italy
Expert web and Android developer, willing to help people using the technologies I love most
I'm an italian web and Android developer. I'm a Mootools ninja and a PHP/MySQL expert. I started working at D-One Software House (Carpi, Italy) after my degree in computer engineering.
Hire Now
Freelance Php oo developer in Belgrade, Serbia
Senior Full Stack Developer, JS lover
I am Ivan, full stack developer currently working in Clevertech where we help people to change the world and make it even better! I've been in IT industry for more than 6 years and worked for many different companies and startups. I am able to work on frontend and backend part of web applications and I am also interested in iOS and Android native applications. In my everyday work, I use lot of JavaScript for frontend and backend, PHP, Angular, Less, Jade, Gulp.. I am also experienced in C and Java and many different and modern web frameworks. I love testing and automation, I want to automate all things in my life! In my career, I've increased my social skills and I am able to talk with clients and lead small teams. I am also interested in mentorships and sharing my knowledge. I am...
Hire Now
Freelance Php oo developer in Cairo, Egypt
Javascript Guru, Node.JS Advocate, Machine Learning Guru, 4 Startups.
I am Bahaa Galal. I am a true geek. I speak only one language, the language of zeros and ones. Every morning I consume a huge amount of caffeine and pizza to generate enough awesomeness of code. I am a Javascript / Node.JS expert. I can help you build almost anything with it including an app for your coffee machine. I would love to help you with your databases as well whether it is MySQL, Redis, MongoDB or anything in between. If you are looking for some difty-niffty machine learning algorithms to WOOOW your colleagues or your customers. I think you just stopped with the right guy.
Hire Now
Freelance Php oo developer in London, United Kingdom
I'm a Romanian Web Developer, based in London. I've been involved in Web Development since 2003. At the moment, I'm focused on PHP (WordPress, Joomla, eCommerce solutions), jQuery and HTML/CSS.
Hire Now
Freelance Php oo developer in Bucharest, Romania
WordPress developer with a big bag of tools and a breadth of experience. I solve problems!
Bogdan is a senior WordPress developer with 12 years of coding experience and a solid design background. He's a left brain - right brain person able to deal with advanced WordPress projects, always keeping an eye on the design. He believes in design simplicity and code perfection. Co-organizer of WordPress meetup
Are You a
Php oo
Developer?
Get paid while making an impact. Become a Codementor for the next wave of makers.
Apply Now