Freelance Php mvc Developers Available for Hire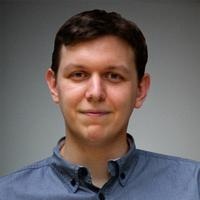 Hire Now
Freelance Php mvc developer in Budapest, Hungary
Coding can be an art!
I'm a full-stack developer with 15+ years of experience in web application development and code mentoring. Are you stuck? Let me help!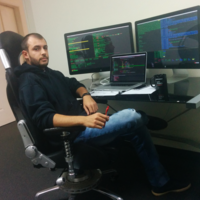 Hire Now
Freelance Php mvc developer in Beirut, Lebanon
Senior PHP Web Developer, Laravel Expert, Docker Enthusiast and Open Source Advocate.
Resourceful web developer with excellent back-end, front-end and operations skills. Has over 8 years of practical experience in developing solutions for the web, desktop, mobile and IoT platforms. His current programming stack includes PHP, Laravel, Symfony, PHPUnit, JavaScript, HTML, CSS, SQL, Neo4j, MongoDB, Redis, Linux, Docker, NGiNX & AWS. During his career he wrote code in JAVA SE, C#.NET, C++, Python, Shell & Batch scripting. He is an early adopter of the Laravel framework. Was listed among the top 10 Laravel developers to follow online by the 'Laravel daily' blog. Aside from designing modular software's and reusable components, building and integrating with third-party APIs, provisioning virtualized auto-scalable infrastructures, creating efficient continuous delivery pipelines...
Hire Now
Freelance Php mvc developer in London, United Kingdom
PHP developer and front-end wizz. Primarily working on WordPress sites at the moment, but also creating a lot of HMVC Codeigniter web-apps. Experienced in Facebook app development.
Hire Now
Freelance Php mvc developer in Markham, Canada
Experienced DevOps & PHP Professional
Certifications: Linux Administration, Server Administration, Windows Server 2008 Administration, Windows XP Desktop Administration, Microsoft Excel System Infrastructure & Administration: - Designed, Built & Implemented Server Architecture currently serving over 5 Million Unique Visitors/Mo - Implemented Virtualization Technologies including VMWare ESXi - Deployed Zimbra CE Mail Server - Worked with Oracle, inc. to purchase & implement MySQL Enterprise Server software - Developed MySQL Replication setup including hot backup - Deployed Multiple Firewall configurations (software and hardware) - Hardware Load Balancing - Deployed Microsoft SQL Server - XMPP (Messaging) server to allow for secure internal communication - Custom Built NAS (Network Accessable Storage) servers base...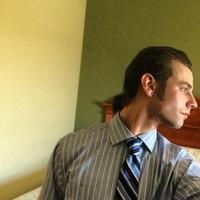 Hire Now
Freelance Php mvc developer in Ashburn, United States
Full Stack Web & Mobile Software Programmer, Consultant
I've been programming, developing, & exploring multiple facets of the web since '97. From HTML/CSS/JS to Visual Basic, PHP, and Objective-C, I've been around and back again. I'm currently focused on full stack web & mobile development, ideally building projects from the ground up and seeing them through to market. I'm seeking business opportunities for small start-ups or large companies on a passionate team with room for growth, creating a future one amazing service at a time. Specialties: Ruby (1.8.x - 2.x), Rails (2.3.x - 4.x), iOS, RubyMotion, PhoneGap, Drupal, Wordpress, PHP, Apache, HTML/HTML5, CSS/CSS3, Javascript, jQuery, JSON, AJAX, EmberJS, AngularJS, NodeJS, BackboneJS, CoffeeScript, Bootstrap, SASS, XHTML, XML, HAML, ERB, SCSS, RSS, MySQL, PostgreSQL, MongoDB, SQLite, Amazon ...
Hire Now
Freelance Php mvc developer in Carteret, United States
Senior Web Developer at IRIS CRM
I have been into programming since 2006. What started off as a Visual Basic applications and simple HTML/CSS pages, later it turned into a C++, Java & PHP. I used to program in C++ & Java earlier and still use Java when needed, but mostly now I use web development languages such as PHP. I am constantly following up on updates and learning latest technologies, there is always so much to learn.
Hire Now
Freelance Php mvc developer in Popayan, Colombia
Proeficient developer, DB designer/administrator and UX designer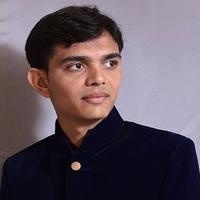 Hire Now
Freelance Php mvc developer in Vadodara, India
Smart - Quality Work At A Fair Price
I am an experienced Web Designer & Developer with a passion for converting client's concepts into reality. I enjoy working with clients and take note of every requirement they have through proper communication to ensure perfect results. I produce high quality work with fast turn around at a fair price. I am an expert in Wordpress, Woocommerce, Codeigniter, PHP, CSS3, Angularjs, Gulp, Grunt, Sass, HTML5, Drupal and Magento development. If my areas of focus are in line with your project requirements, send me a message. I'd love to hear your needs and see if I'm the best candidate for your project.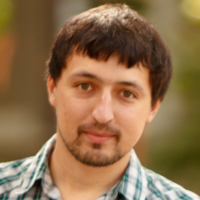 Hire Now
Freelance Php mvc developer in Ptuj, Slovenia
Full Stack Web Developer
Full Stack Web Developer, currently working remotely, interested in smart and interesting projects. I enjoy implementing new technologies and working closely with different teams. I like to find new ways to promote brands using various technologies. And also a big fan of Wordpress.
Are You a
Php mvc
Developer?
Get paid while making an impact. Become a Codementor for the next wave of makers.
Apply Now