Not looking for PHP 7 Developers? Find other types of developers:
View Profile
Alexandru Gabriel Gavrilov
Freelance PHP 7 developer in Constanța, Romania
Passionate Christian, family guy and full-stack web developer
Web project categories: portfolio, e-commerce, ERP, CMS, blogs.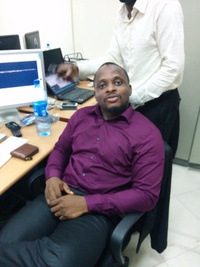 View Profile
Freelance PHP 7 developer in Lagos, Nigeria
Full stack PHP and Java developer
I've had years of experience coding in PHP, I've been coding PHP since before it started having frameworks and although I prefer mostly doing server side business logics, I'm also very good coding UI logics with the help of jQuery and ajax supports. And although I prefer to use CakePhp framework when working with PHP, I can also navigate my way around most other PHP frameworks out there.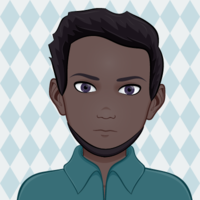 View Profile
Freelance PHP 7 developer in Lagos, Nigeria
Problem solver and all round general nice guy
I have worked extensively with PHP for the past 6+ years. I have built a bus ticketing system, school management system, loan management system, social media for education institutions, among many others.
View Profile
Freelance PHP 7 developer in Prague, Czechia
Software engineer
Most of the time my projects were written in PHP, I went through different stages of development, starting with bare implementation of without any frameworks, while getting smarter end up with Symfony3.
View Profile
Mario Alberto Legarreta Magallanes
Freelance PHP 7 developer in Chihuahua City, Mexico
I use php for all my big projects since 2004, for logistics companies, big volume image (scanning and process) and for food industry in companies that provides food for more than 10,000 employees daily
View Profile
Freelance PHP 7 developer in Cali, Colombia
Geek Candidate, Software developer, Husband, Father of 2 girls
I did a software for tv and internet services, invoicing, payment and services for the suscriptors to the company, this was done in php+codeigniter+MySQL I have done some phpwebservices, improvements to existing php pages.
View Profile
Freelance PHP 7 developer in Riga, Latvia
Leader, Software Architect, UX/UI Architect, CEO, CTO
Once just a back-end software engineer PHP4 was my main tool for the right job for many years. 12+ years later it still is my main choice for server-side thanks to PHP7 and Laravel. Expert in PHP and active Laravel community member. For DB using MySQL 5.7+ with MySQL Workbench.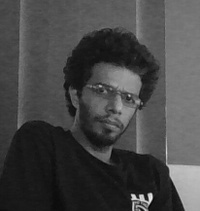 View Profile
Freelance PHP 7 developer in Colombo, Sri Lanka
Polyglot, Software architect, RDBMS expert.
Done a heck of a lot of programming and software design since I wrote my first on a Sinclair ZX spectrum in 1987. Not enough of it has been made open source.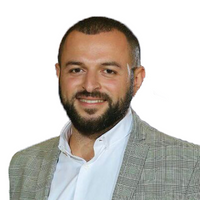 View Profile
Freelance PHP 7 developer in Poblacion, Philippines
Web, Mobile & Cloud Expert
Hi there, I'm product development & growth consultant with over 6 years of experience in taking projects from an idea stage to live product. Based on strong technology and product development and growth background, I'v helped many companies to build products customers love.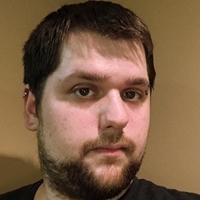 View Profile
Freelance PHP 7 developer in Cincinnati, United States
Full-stack developer with a focus on React, Redux, Vue, Node, and WordPress
I'm a software engineer at Losant and a freelance developer with over 8 years of experience building websites, web apps, and RESTful APIs. I previously worked at GE Aviation and I've worked with global brands and Fortune 500 companies like AllRecipes and PETA. My main areas of expertise are JavaScript & TypeScript, React & Redux, Node.js, functional programming, and WordPress.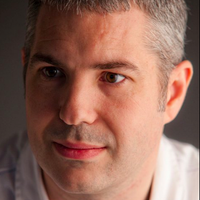 View Profile
Freelance PHP 7 developer in City of Victoria, Hong Kong
I enjoy making the seemingly impossible, possible. Coding for over 35 years!
I have a deep interest in technology and I am happiest when applying new learnings to solve real-world problems. I feed off change and innovation. I am motivated by the words "it can't be done". As CTO and Founder of a startup I have am deeply engaged in cloud architecture, CI testing and deployment automation, application development (almost exclusively Go on the back and Angular JS on the front and deploy the back with Kubernetes and Docker, with the front on s3 and Cloudfront), iOS and Android applications and even embedded firmware for Bluetooth beacons. Our platform is backed by Hyperledger Fabric and I have deep Blockchain domain expertise and am an active contributor to the Hyperledger Fabric project. Ours was the first production application to launch on v1.0.0.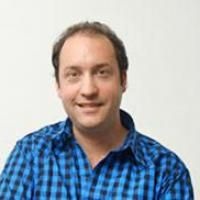 View Profile
Freelance PHP 7 developer in La Plata, Argentina
Full Stack Web Developer
Senior web developer with broad experience in LAMP stack and NodeJs. With almost 10 years experience in web development, I'm able to learn any new technology quickly which gives the ability to use the right tool for the right problem. Besides mentoring, I'm available for bigger projects for startups, agencies and individuals.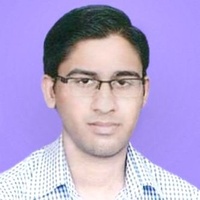 View Profile
Freelance PHP 7 developer in Mumbai, India
Full-Stack Developer
I have been working as a full stack developer for about 7+ years. I have experience of consulting for, designing and developing a number of websites and apps. I have experience of shipping products and scaling them.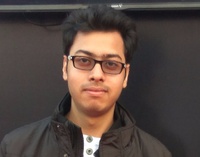 View Profile
Freelance PHP 7 developer in Delhi, India
Google Summer of Code 2016 Student. Google Codein Mentor. C++, JavaScript, Python, Qt Developer for over 3 years. Security Enthusiast.
I have an experience of over 3 years with web development, software development (Cross-platform mainly desktop [Qt]) and Online Security. I work with C++, JavaScript, Python, PHP, and it's related technologies and framework such as Slim. I have been a Google Summer of Code 2016 Student with WikiToLearn and a Google CodeIn Mentor too. http://jaygupta.me/home.html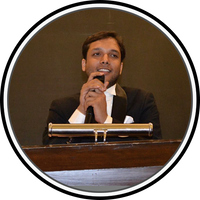 View Profile
Freelance PHP 7 developer in New Delhi, India
Android & Design Lead at MoldedBits Technologies Pvt. Ltd.
Android Ninja, Overall 5 years of product developement experience. Polyglot, have written production code in C++, Python, Kotlin and Java. All 5 star ratings till now, not even a single unsatisfied client. I give a FULL REFUND guarantee if I am not able to solve your problem. My personal products website http://rrapps.in Developer Story https://stackoverflow.com/users/story/1107755
Are You a
PHP 7
Developer?
Get paid while making an impact. Become a Codementor for the next wave of makers.
Apply Now