Not looking for Photoshop Developers? Find other types of developers: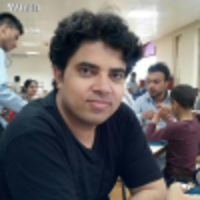 View Profile
Freelance Photoshop developer in Rawalpindi, Pakistan
Expert Visual Basic, C# and JavaScript Developer
I am good at working with Adobe Photoshop. This is one of first professional tools that I have seen related to image processing and even producing content for web.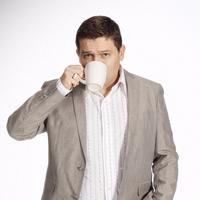 View Profile
Hosea Baker - Creative Problem Solver
Freelance Photoshop developer in Dallas, United States
Assess, Design, Build & Repeat. Data rules everything around me. UX research and design, analytics, SEO, and frontend development are my strong suits. Based out of Dallas, TX
Over 20 years ago,

Photoshop

was one of the first programs I picked up. I had fun with it first, photoshopping my friends faces into awkward scenarios. But soon I was learning how to mask, use blend modes, touch up photos, and overuse grunge effects. I use

Photoshop

on a daily basis, creating and modifying both web and print designs. My experience is in creating social media graphics, print advertisements, brochures, web designs, and touching up, manipulating, and modifying digital photos. If I could only have a single application on my computer, it would be Photoshop.
View Profile
Freelance Photoshop developer in Capalaba, Australia
Australian full-stack developer/designer with almost 20 years of experience: Learn: advanced JavaScript/Typescript, HTML/CSS, software architecture/design, functional/reactive programming with streams, Photoshop, UI/UX design, career guidance and more.
I've used

Photoshop

extensively throughout my career, both for user interface design and for photo retouching. I have a few popular

Photoshop

tutorials on Youtube as well, one of which has over a million views.
View Profile
Freelance Photoshop developer in Portland, United States
World-Recognized Guru Helps You with InDesign, Acrobat, Illustrator, InCopy, Photoshop, eBooks, ePublishing, More!
After a decade as a graphic designer I moved into training, first within Adobe, then into freelance. I've taught thousands of professionals working for some of the world's most recognizable brands to use

Photoshop

while also writing more than 150 articles and tutorials and authoring video courses on

Photoshop

for Adobe, Pluralsight, and other entities.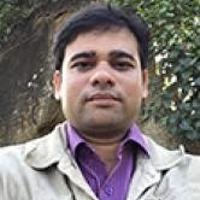 View Profile
Freelance Photoshop developer in Bengaluru, India
Sr Front End Developer | HTML | CSS | Javascript | JQuery | Bootstrap | Accessibility | Photoshop | WordPress Theming | SASS | Flexbox
An web professional with around 8years' rich experience in the areas of web development using HTML/XHTML, CSS 2, CSS 3, Bootstrap,Foundation Photoshop. Experience in creating rich UI development emphasizing on pixel-perfect implementations with modern programming methodologies and useful interaction design. & I will not charge you if I can't fix your issue :)
View Profile
Freelance Photoshop developer in Berlin, Germany
Full Stack JavaScript Developer / Designer
Started using

Photoshop

as a photo-retouching tool and then later more as ui tool to create great mockups and branding.
View Profile
Freelance Photoshop developer in San Diego, United States
Senior Frontend Developer
I have nearly 20 years experience as a production artist, digital print color separator, image compositor, and image enhancer and retoucher. I have worked with creative and production departments at ad agencies, major publishers, catalogues, and web sites.
View Profile
Freelance Photoshop developer in Minneapolis, United States
Product Strategist, UI/UX designer & FED 10+ yrs Exp in web tech, Google Expert, Certified Design Sprint Master
I'm a long time

Photoshop

user and a member of the Adobe Beta test team. I've suggested web centric features for

Photoshop

(that have actually been shipped) and used

Photoshop

exclusively for UI design for many years. I can teach you the ins and outs of Photoshop, how to export content for the web and how to replicate a mockup with CSS. I also have extensive experience with the rest of the Adobe's Creative Suite (I've taught several of them in a classroom settings) and many other visual design applications. There are many options for image, video and illustration; the key is picking the right tool for the job.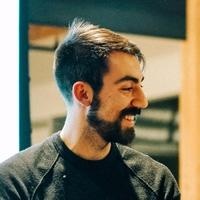 View Profile
Freelance Photoshop developer in San Francisco, United States
Expert and seasoned Designer in all fields. 12+ years of experience. Unicorn: Design + Code
I'm putting

Photoshop

here but I've been a designer since I was a teenager. I worked on several companies in Spain, moved to the Sillicon Vallye, joint a Startup and got Acquired by Yahoo. If you need design help, be it UI, UX, or even research. I'm your guy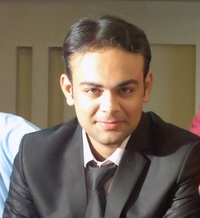 View Profile
Freelance Photoshop developer in Islamabad, Pakistan
UI/UX Designer | iOS Developer | MEAN Stack Developer
The tool which i used to start learning design and still use to do my design work. I can teach you

Photoshop

in best possible way.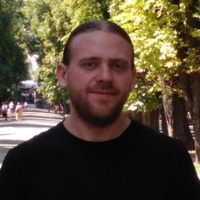 View Profile
Freelance Photoshop developer in Prague, Czechia
Senior HTML Developer / Interactive Designer
Skilled HTML Developer / Interactive Designer with 10+ years of experience. Developed thousands of web banners, micro websites, interactive mini-games. Organized and optimized digital online media production for a fast-paced corporate advertising environment. Helped in transitioning from Adobe Flash development to HTML5 production. Worked for many corporate clients including Ford, Lincoln, Microsoft, Huawei, Nescafe. Retouched hundreds of thousands of photos. Painted hundreds of pictures. Currently, I'm working at Wunderman Advertising Company based in Prague, Czech Republic as Senior HTML Developer / Interactive Designer. I am part of Online Media Production Team. I am development team leader. Designing and developing interactive media projects, look and feel of digital assets. Cre...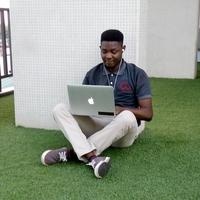 View Profile
Freelance Photoshop developer in Lagos, Nigeria
Software Enthusiast
I've worked across different teams to build useable and aesthetic interfaces for web and mobile apps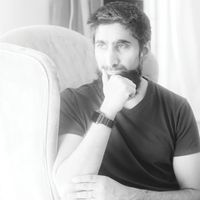 View Profile
Freelance Photoshop developer in Olney, United States
I help health & fitness companies craft engaging mobile experiences.
I help health & fitness companies keep their customers engaged with native mobile experiences that keep pace with the latest platform developments. I enjoy diving deep into business problems and finding solutions that truly benefit my clients, mentoring others and constantly educating myself. Here's what some of my clients have had to say about me: "Fuad and his team at Anaara took our mobile applications a huge step forward. They revived our Android app, rewrote our iOS app from the ground up, creating a truly responsive and intuitive experience for our users. Fuad's attention to detail, his professional conduct, and commitment to quality helped us to create a better product. Fuad and his team are very passionate about mobile and always keep themselves abreast of the latest platform d...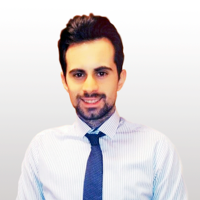 View Profile
Freelance Photoshop developer in Poznan, Poland
UX|UI Designer & Instructor / IT Specialist
using

photoshop

is a pleasure and in my experience of 8 years i have obtained strong skills on creating different graphic designs, photo retouching,manipulations,ux,ui,web design. So i can create and do many different things for you depending on your needs.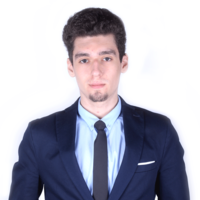 View Profile
Freelance Photoshop developer in Iași, Romania
Graphic Designer | Android & Web Developer | Programmer | Entrepreneur | Company Owner | Startup-er and Mentor | http://www.behance.net/razgraf
Graphic Design is my main field of expertise . I have been working as a graphic design in my own firm and as a freelancer. I'm ready to tackle any problem, project or idea with enthusiasm and professionalism. You can review part of my design portfolio at behance.net/razgraf !
Are You a
Photoshop
Developer?
Get paid while making an impact. Become a Codementor for the next wave of makers.
Apply Now