Freelance Photo editing Developers Available for Hire
Hire Now
Freelance Photo editing developer in Brussels, Belgium
Web Designer
I've been editing photos on Photoshop for as long as I remember, mainly from personal experience and friends' requests. I use lots of tools on Photoshop to change certain parts of a photo (for ex. change nose shapes, add background.. etc)
Hire Now
Freelance Photo editing developer in Los Angeles, United States
Freelance Senior Art Director
My 15 years of experience as a graphic designer have allowed me to develop robust photo retouching abilities. In addition to color correction and dynamic marketing graphics, I'm also an expert in removing backgrounds on product images for eCommerce.
Hire Now
Freelance Photo editing developer in Berlin, Germany
Full Stack JavaScript Developer / Designer
Making sure design & data tell the same story, create some pictures once a while.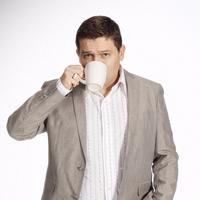 Hire Now
Freelance Photo editing developer in Ashburn, United States
Assess, Design, Build & Repeat. Data rules everything around me. UX research and design, analytics, SEO, and frontend development are my strong suits. Based out of Dallas, TX
Two decades worth of experience designing, building, and marketing online. I've helped individual artists, professional models, small to medium-sized businesses, startups, and non-profits improve their visibility, raise their conversion rates, and grow their online business. Shifting from design to development, my creative thinking leads to efficient solutions. I can speak programmer and creative, but my years of experience allow me to effectively communicate and translate to the proper audience.
Hire Now
Freelance Photo editing developer in Beaverton, United States
World-Recognized Guru Helps You with InDesign, Acrobat, Illustrator, InCopy, Photoshop, eBooks, ePublishing, More!
Pariah Burke is a creative professional trainer and a design, publishing, and digital publishing workflow expert and consultant whose passion is empowering, informing, and connecting creative professionals around the world (http://IamPariah.com). Pariah has over 20 years' experience as a graphic and publication designer, is an Adobe Community Professional, is an Evernote Certified Expert, and was the trainer and technical lead for Adobe's technical support teams for InDesign, InCopy, Illustrator, and Photoshop. A prolific author, Pariah literally wrote the book and the curriculum for learning and teaching digital publishing from InDesign, ePublishing with InDesign (http://iamPariah.com/books), wrote the first book for experienced InDesign users, Mastering InDesign for Print Design and Prod...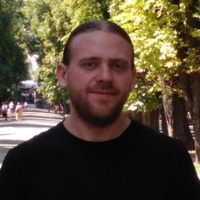 Hire Now
Freelance Photo editing developer in Ashburn, United States
Senior HTML Developer / Interactive Designer
Skilled HTML Developer / Interactive Designer with 10+ years of experience. Developed thousands of web banners, micro websites, interactive mini-games. Organized and optimized digital online media production for a fast-paced corporate advertising environment. Helped in transitioning from Adobe Flash development to HTML5 production. Worked for many corporate clients including Ford, Lincoln, Microsoft, Huawei, Nescafe. Retouched hundreds of thousands of photos. Painted hundreds of pictures. Currently, I'm working at Wunderman Advertising Company based in Prague, Czech Republic as Senior HTML Developer / Interactive Designer. I am part of Online Media Production Team. I am development team leader. Designing and developing interactive media projects, look and feel of digital assets. Cre...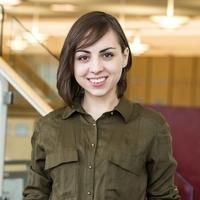 Hire Now
Freelance Photo editing developer in New York, United States
5+ years iOS Development & Design | iOS @ Rent the Runway | Writer @ raywenderlich.com | Instructor @ General Assembly
I'm a Product Designer and iOS Developer with 5+ years of experience in the industry. I teach iOS Development and UI/UX classes at General Assembly, write tutorials and articles at raywenderlich.com and hold workshops at NYU's ITP Camp. https://github.com/leamars/MobileDev101ITP2016 https://github.com/leamars/PrototypingWorkshopITP2016 Find out more at hellosunschein.com (: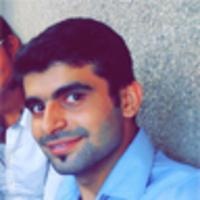 Hire Now
Freelance Photo editing developer in Delhi, India
Big Data and Data Science enthusiast, Google Student Ambassador, Designer
A Big Data Specialist, Developer and Designer from New Delhi, India who loves data and people. I enjoy taking complex problems and turning them into simple and elegant solutions. I also love the logic and structure of coding and always strive to write elegant and efficient code, whether it be C/C++, Java or Python. When I'm not coding or playing with data, you'll find me with my friends or on the court shooting some hoops.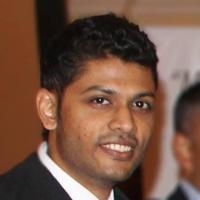 Hire Now
Freelance Photo editing developer in Colombo, Sri Lanka
Startup founder, Hybrid designer/developer, Geek-of-all-trades
Founder of a small mobile/web development lab. Co-creator of "Pages Admin Dashboard" (pages.revox.io/dashboard/) and "Pages Frontend" (pages.revox.io), two popular UI frameworks available on Themeforest. Loves sharing knowledge. Passionate about web technologies and design.
Hire Now
Freelance Photo editing developer in Sofia, Bulgaria
Very enthusiastic and creative Web/UX/Graphic designer
I do love my job and I do love challenges. Currently working as a freelancer and various personal projects. Every project is different and there is no single solution. I am able to research the needs of a project through clients perspective and clients so to be able to deliver the most appropriate solution. Adding a bit of unusual creativity to every task.
Hire Now
Freelance Photo editing developer in Kansas City, United States
Front End Developer at Cactus Software
Nerd is probably the simplest way to describe myself. I have always been passionate about art and computers so it made sense to get into the world of graphic design and website design.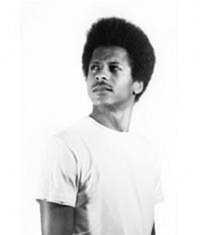 Hire Now
Freelance Photo editing developer in Long Beach, United States
Multimedia Artist
I inject projects with a special spark that every fresh idea needs to get things moving. I specialize in pinpointing the areas of a production pipeline, big or small, that need a charge and provide a fresh perspective along with a solid foundation in design and asset building.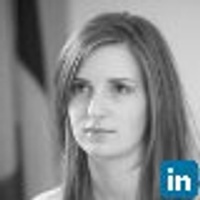 Hire Now
Freelance Photo editing developer in Antwerp, Belgium
Mobile developer with a lot of other interests
I have studied game development in college, and after graduation went into mobile development. This started with mobile 3D development, bringing CAD models for viewing in a mobile app, and went on to business apps. About 3 years ago, I worked on a game for a client that was for both android and iOS. From that point on, I developed more multi OS apps and worked mostly with react-native. Last year, I also got the opportunity to work on firmware, so I could create IoT apps from the actual hardware to the app that would support it. I am a big fan of automating the mundaine tasks and love working on automated build systems. Right now, I made automating my fulltime carreer working on tools and jenkins build systems to support other developers. For more information you can also check my site...
Hire Now
Freelance Photo editing developer in New Baltimore, United States
I'm a reliable, down to earth designer with an entrepreneurial spirit.
I am an experienced WordPress designer and developer. I enjoy creating custom websites by using HTML and CSS. I love solving problems, and creating amazing websites for my clients.
Hire Now
Freelance Photo editing developer in Alexandria, United States
iOS Developer
As an iOS Developer I Design and develop iOS applications with Swift, utilizing iOS frameworks and APIs for clients and personal projects. Until recently I was the director of photography/filmmaker and video editor at Shoulder 2 Shoulder Inc. In this position, I travel nationally to conceptualize, schedule, execute and edit documentary style instructional and inspirational videos to assist Explosive Ordinance Disposal and Special Operation Forces in combat, recovery and transitioning from the military. I utilize Sony professional camcorders, Canon 5DMIIIs, GoPros and iPhones to capture video, while using Sennheiser wireless lavs and boom mics for sound. I also use Adobe Premiere Pro for non-linear editing, After Effects for motion graphics and Adobe SpeedGrade for color grading. Since 2009...
Need to Hire a Senior
Photo editing
Developer?
Get Started
Are You a
Photo editing
Developer?
Get paid while making an impact. Become a Codementor for the next wave of makers.
Apply Now