Phil Harvey
Senior Web Developer, Application Architect, 15+ years experience
For every 15 minutes
I am a senior web developer, specializing in backend/API development. I strive to strike an appropriate balance in my work between production and perfection, the pragmatic and the ideal. I love design discussions, weighing trade offs and coming to practical decisions that move us forward to implementation on firm ground. Known among my peers for quickly finding application to everyday problems from theoretical/philosophical foundations, I am a go to person for things like REST/Hypermedia API design, HTTP, caching, testing strategies, program correctness/software verification, code reviews, code quality, and software architecture.
Average Rating
4.9
(15 ratings)
Phil's sharp thinking saved me hours of digging into an issue! I'm impressed.
Got me started with maven&git. Great introduction to them both, using a real problem i was having - thanks Phil!
Very efficient and helpful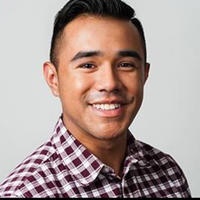 Phil was great! I originally put out a request for help creating my first single page app, but I ended up asking him several novice questions instead. Phil didn't mind at all and enthusiastically clarified several general programming concepts that have been confusing me for awhile.
He was a really big help. Solved my problem in under 5 minutes.
Phil is very easy to talk to, developer-to-developer, and helped me see what I was missing with the SSL issue. We also discussed Git and real world strategies and why to use them. Very helpful.
Awesome help! Clearly enjoys helping people!
Great job! Solved my semi-obscure PHP/CakePHP problem.