Freelance Pg Developers Available for Hire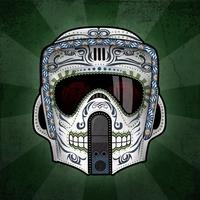 Hire Now
Freelance Pg developer in Boca del Rio, Mexico
Expert Programmer of 15+ Years - Rails to React, Webpack and beyond
I am now producing FREE ReactJS Screencasts: https://www.youtube.com/c/ReactUniversity I love to help people just starting out, or solving problems that have been stumping more experienced programmers for hours. I help Entrepreneurs design, plan, and build amazing things, sort of like a Ghostwriter. I placed 6th in the WORLD on this coding challenge using C++ and a genetic algorithm: https://www.codingame.com/multiplayer/bot-programming/fantastic-bits/leaderboard Functional Programming, Ruby, Rails, JavaScript, es6, Webpack, Gulp, Babel, Crypto, WebSockets, Node, and so much more, just ask!
Hire Now
Freelance Pg developer in Minsk, Belarus
Web-developer with 7+ years of experience.
Start doing web-development at the age of 16. Since that launched a lot of projects, mostly using Ruby on Rails. CEO of consulting company with 15+ people.
Hire Now
Freelance Pg developer in San Francisco, United States
Full Stack Rails Developer
I have over 10 years experience building web applications. I started with ASP, moved to PHP, and now do primarily Rails development.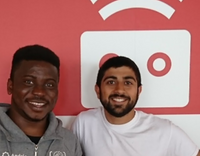 Hire Now
Freelance Pg developer in Lagos, Nigeria
Software Developer
I love to cook, and if you've watched some of my tutorials, I like using cooking as an example. I also like to cook good and quality code that are easily maintainable and scalable in the long run. Aside coding, I write fictional stories, love swimming and trying out risky things. Life is short so I live on the edge. I am also a good teacher and an obedient student, I love to pair program with anyone willing to. I so much believe that knowledge is not found in one place or one individual, you can find knowledge in anywhere even in places where you list expect.
Hire Now
Freelance Pg developer in San Francisco, United States
I work at (paren), a software consultancy that specializes in web and mobile apps with React and React Native respectively. These days I primarily work with Clojure[Script]. I have mentored at Dev Bootcamp and Hack Reactor and really enjoy teaching and helping people reach their goals.
Hire Now
Freelance Pg developer in Minsk, Belarus
Founder of https://asoft.co – Chatbots, Shopify Apps and World-class Web Projects
Hey! I'm an experienced Ruby on Rails developer and a founder of ASoft LLC. I give speeches, contribute to open source and write blog posts. I completed my Bachelor of Computer Science degree during my study with exceptional software programmers. I developed my first Rails application more than 4 years ago. Since that time I learned a lot and I continue learning something new every day. I like to share my experience. In 2013 I taught a Ruby on Rails course in the university to about 70 students. Codementor is a great way to help people and learn something new as well. Recently I gave 2 speeches about remote pair programming https://www.youtube.com/watch?v=1sklY800ous & https://www.youtube.com/watch?v=vq_q1ml39RQ. Full CV can be found on ➡ http://asoft.co/people/sergey-alekseev. ...
Hire Now
Freelance Pg developer in Atlanta, United States
Building the web since 1999; maker and breaker of things.
I've created and/or maintain a number of Ruby Gems (Grocer, GitTracker, DumbDelegator, pg_search, minimagick) and share a lot of side-project code on GitHub. I've been building the web since the early 2000's and first started using Ruby in 2007. I've helped a number of teams move from SVN/CVS/TFS to Git. I enjoy helping people along the road from "Testing to Test-First to Test-Driven" (http://stevenharman.net/from-testing-to-test-first-to-test-driven).
Hire Now
Freelance Pg developer in Rychnov nad Kneznou, Czechia
Full-stack (React + Redux) web developer
Making all kind of software with edge technologies since 2000. My path to javascript was long. I'm starting with Pascal, hacking bits in assembler, then going to C++, switched to Linux, then learning other languages (SQL, LISP, Simula), when .NET arrives C# for a year. I also studied parsers and grammars of many and many other programming languages and figured out that most universal and well known is javascript. I discover node.js when was in 0.6 version. Now I'm interested in React client and server applications.
Are You a
Pg
Developer?
Get paid while making an impact. Become a Codementor for the next wave of makers.
Apply Now