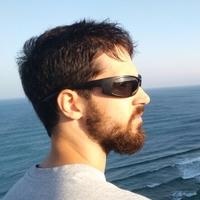 Pedro Costa
$30.00
For every 15 minutes
Average Rating
5.0
(49 ratings)
Pedro is a super smart and helpful mentor
Another great session...Pedro runs through a list of bugs / tasks & is able to quickly pinpoint the problem/solution every time. Highly recommended.
Pedro went through my list of issues again and helped me knock them out one by one...providing solid explanation that I could understand along the way. highly recommended.
Great session...quick and easy. Pedro pinpointed the trouble area in my code right away and was able to debug the issue really quickly. Definitely recommend him.
Excellent job & understanding
See previous review. Oscar doesn't disappoint. Given his teaching skills, he is a true mentor
Wow! Oscar gets an A++ for knowing GitHub, Eclipse, and Java. His is not only brilliant in his facility with these, but he's a phenomenal teacher and communicator.