Not looking for Performance turning Developers? Find other types of developers:
View Profile
Freelance Performance turning developer in Gaithersburg, United States
Senior Backend Developer with 9 years of experience
I am a Web Developer with expertise in Django, Rails and many more technologies. I love challenging projects and learning new things. Last year, I was the Lead Developer for a realtime Django project with Pythonic implementations of socket.io, postgresql, and angular.js. I am currently working as a Full Stack Ruby Developer at Ginza Markets Inc. Our main product is an innovative SEO and SEM application. www.ginzametrics.com I also have experience with other tools like fabric, capistrano, chef and all system administration tasks.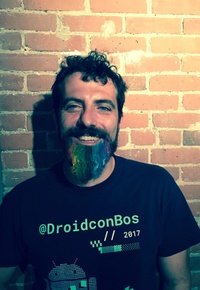 View Profile
Freelance Performance turning developer in Boston, United States
JavaScript, iOS, Android developer with more than 13 years of experience
On paper, Giorgio Natili is an engineering lead at Akamai Technologies where he spearheads the implementation of the new web apps for the security product line of Akamai, and the solution architect of several high tech startups where he leads the implementation of innovative solutions on mobile. On the job, Giorgio is a strong proponent of agile development practices whose passion for usable, maintainable and testable code is only surpassed by his determination to make things work. In addition to web-standards-based application development Android and iOS, Giorgio's areas of expertise include real-time communication and surfing off the coast of his native Italy. His previous speaking engagements include Adobe Max, 360|Flex, FITC, Codemotion, Mobile Web Dev Conference, Mobile Tea, and many...
View Profile
Freelance Performance turning developer in Studio City, United States
Director, Engineering at Ranker
Expertise in Java, Spring Framework, NoSQL, Automation, Rackspace, Monitoring and Optimization, DevOps, Ansible, etc
View Profile
Freelance Performance turning developer in Willesden, United Kingdom
Head of Design & Senior Frontend Developer with experience in WordPress and PHP
I have 7 years of advanced front-end development experience as well as skills in development with WordPress and other PHP frameworks such as CodeIgniter. As Head of Design of the company I work with, I can also offer design critique and feedback for 60% of the standard rate. Please let me know if you wish to find out more.
View Profile
Freelance Performance turning developer in Singapore, Singapore
Experienced SRE and Java / Python Developer
DevOps engineer who love to ensure things are fast and automate everything I can. Love Python for all sorts of scripting needs but also enjoy writing Java services for high performance, low latency backend.
View Profile
Freelance Performance turning developer in Yaqum, Israel
Hi! My name is Elad Meidar and i have been working in the web industry since 2005. I have been a part of some major projects like seekingalpha.com and fiverr.com. I have a lot of experience when it comes to ruby on rails, scaling, nosql and overall constructing a stable (but still fast) web app.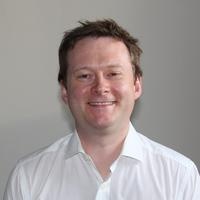 View Profile
Freelance Performance turning developer in Sevenoaks, United Kingdom
Experienced technical lead, full stack web developer and low level server side engineer
I've had a wide range of experiences, and been involved in pretty much every aspect of software delivery. I'm a pretty strong all rounder, but have some specialisms based on previous projects: * High performance server-side systems * Distributed systems and messaging * Multi-threaded and fully asynchronous programming and associated frameworks * Financial services related technologies - for example FIX * Automated testing - from TDD through to full system integration testing * Performance and non-functional testing One of the reasons I started programming was that I love solving problems - codementor looks like a brilliant way of helping people get to the bottom of whatever is holding them up. I pride myself on being the goto person when a problem has gone beyond stubborn - I'...
View Profile
Freelance Performance turning developer in Rzeszów, Poland
Expert Full Stack Developer
I have no idea what the word "impossible" means. My role is to help you reach scheduled goals fast, increase your profits, decrease expenses, automate routinely tasks and configure the environment for easy extending in the future. About me: - Fast adaptative skills - Strong communication and social skills - Able to work with existing code solutions - Able to work as part of a team or independently - Reliable, highly organised, uses best practices - Able to work under pressure - Security and optimization techniques experience
Need to Hire a Senior
Performance turning
Developer?
Get Started
Are You a
Performance turning
Developer?
Get paid while making an impact. Become a Codementor for the next wave of makers.
Apply Now