Freelance Pdf generation Developers Available for Hire
Hire Now
Freelance Pdf generation developer in Chennai, India
15+ years experience as employee/consultant for US/Indian firms; Python, C, Linux, SQL, Web, REST, open source. Made a PDF creation toolkit for Python; Fellow at Python Software Foundation; tech article writer.
I've worked on programmatic

PDF generation

for some years. Not an expert on the PDF format internals, but have done a good amount of programmed PDF creation. Created xtopdf, a Python toolkit for PDF creation, which is in production use by Packt Publishing (UK), the Software Freedom Law Center (USA), and ESRI (NL), among others. xtopdf is both a Python PDF library and a set of end-user tools built using the library. There are tools for command-line, GUI (wxPython), and Web (Flask, Bottle, CherryPy). xtopdf runs on Linux, Mac OS X and Windows. It can be used to create both business reports and simple PDF ebooks. Good overview of xtopdf: http://slid.es/vasudevram/xtopdf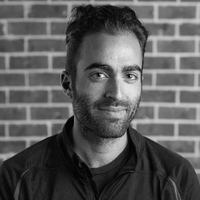 Hire Now
Freelance Pdf generation developer in New York, United States
rails/js hacker
Helping you fix your rails problems
Hire Now
Freelance Pdf generation developer in Akron, United States
Professional Problem Solver
I am an expert in front-end design and development. I can manipulate css can javascript to do my bidding no matter the situation. My real skill lies in my ability to find and fix strange bugs and 10/10 times figuring out why something in css/html/php/javascript is doing whatever it is doing.
Hire Now
Freelance Pdf generation developer in Beaverton, United States
World-Recognized Guru Helps You with InDesign, Acrobat, Illustrator, InCopy, Photoshop, eBooks, ePublishing, More!
Pariah Burke is a creative professional trainer and a design, publishing, and digital publishing workflow expert and consultant whose passion is empowering, informing, and connecting creative professionals around the world (http://IamPariah.com). Pariah has over 20 years' experience as a graphic and publication designer, is an Adobe Community Professional, is an Evernote Certified Expert, and was the trainer and technical lead for Adobe's technical support teams for InDesign, InCopy, Illustrator, and Photoshop. A prolific author, Pariah literally wrote the book and the curriculum for learning and teaching digital publishing from InDesign, ePublishing with InDesign (http://iamPariah.com/books), wrote the first book for experienced InDesign users, Mastering InDesign for Print Design and Prod...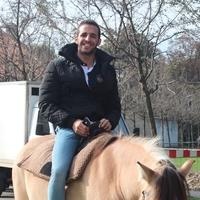 Hire Now
Freelance Pdf generation developer in Cairo, Egypt
Passionate Software Engineer
I am a technology-loving geek. I love problem solving and programming. I have been programming for over 5 years and have experience in many fields including web, mobile, game development and also data science and finally virtual reality and augmented reality applications.
Hire Now
Freelance Pdf generation developer in Quito, Ecuador
Front-End Developer with most than 7 years of experience
Front-End Senior Interface Designer and Developer I am a freelance webdesigner and front-end developer. My web development studio is named Kooltivate. My work is focused in the design and development of websites for small and intermediate bussines in Ecuador, Spain and United States since 2005. Always interested in web trends part of my work is focused in Responsive Design using HTML5, CSS3. My graphic design skills are related with Adobe applications: Photoshop, Illustrator, InDesign and others. In my work I using frameworks like Joomla (expert) and Wordpress to create projects for business firms and non-profit organizations.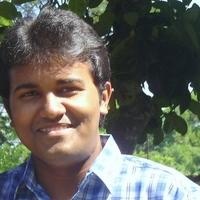 Hire Now
Freelance Pdf generation developer in London, Canada
Geek & freak about computer
Doing research as part of my Master's Thesis in collaboration with IBM @ Western University. I am also teaching undergrad students @ Western University. My key programming languages of choice node.js, java, python, php. I am equally sound in computer science theory and applications.
Hire Now
Freelance Pdf generation developer in Ashburn, United States
Lead mobile app developer
Hello. I am a pragmatic developer with experience in working on countless projects of different kinds, from huge projects for Governments to tight ad campaigns for major brands. In my role as lead developer, I am responsible to design, develop and maintain software with high quality standards, as well as meeting deadlines, smoothly. As an agile enthusiast, I truly believe in flexible development, with quick iterations. Since my Scrum Master certification, I am working partially as Scrum Master on the projects. I have always worked in international environments and distributed teams, which makes me very comfortable working remotely and proves my communication skills. I keep myself updated attending to workshops, talks and working on tons of personal projects, which gives me the...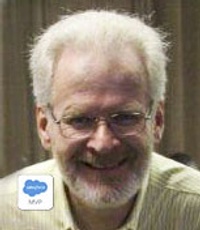 Hire Now
Freelance Pdf generation developer in Dallas, United States
Salesforce MVP, Senior Developer & Technical Architect
I'm a Salesforce MVP and Certified Salesforce Developer who primarily does contract programming and development. You'll frequently find me on Salesforce.StackExchange as crmprogdev helping others with questions about Salesforce. I'm active in the Dallas Salesforce Developer User Group and it's Leadership Team. I also co-lead our Developer I/II Study Group. Recently, I've added to my Salesforce technical skills, attending Salesforce University classes on Web Services (DEV-502) and Lightning Components (DEV-601) . I've also learned more design patterns beyond those specific to Apex/Salesforce as I've transitioned into a Technical Architect Role. I've headed down the Domain Certification track in the Salesforce Architect Academy. Like other developers, I continue to learn new features and ...
Hire Now
Freelance Pdf generation developer in Hamburg, Germany
Java Software Developer
Hi, ia am a Java Developer from Germany.At my full time job i create web applications with Wicket,JSF,Play! and Spring MVC. I hav also Experience with PHP Applications
Hire Now
Freelance Pdf generation developer in Spring Valley, United States
Sr. Android Engineer at Processing Point Inc.
I am Senior Software Engineer with expertise in Android development. I focus on creating high-performance business applications that can process millions of transactions daily.
Need to Hire a Senior
Pdf generation
Developer?
Get Started
Are You a
Pdf generation
Developer?
Get paid while making an impact. Become a Codementor for the next wave of makers.
Apply Now