Not looking for Paypal Developers? Find other types of developers: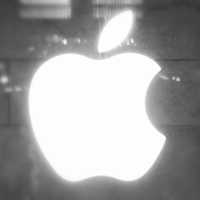 View Profile
Freelance Paypal developer in Eatonton, United States
Software Developer with 15+ years of experience
I have been integrating

PayPal

into many websites and applications for over a decade. Using everything from basic form setups to sophisticated API integrations.
View Profile
Freelance Paypal developer in Lisbon, Portugal
Professionalism and high standards builds trust and long term working relationships
I am a software engineer with over 10 years of experience in developing enterprise solutions. I work with my clients from the concept to delivery, including requirement analysis, solution architecture, implementation, quality assurance, delivery, deployment and maintenance. All the lifecycle of an application is closely followed to guarantee an high quality product. I have experience in working with clients from around the globe, from Macau to the United States, Portugal, Spain, Netherlands and others, in business areas ranging from Financial Markets to Health and Insurance, Technological Startup and others.
View Profile
Freelance Paypal developer in Hyderabad, India
Passionate software developer
I am a very passionate programmer and have been building software for almost 10 years. I love building robust and easily usable software.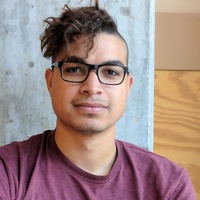 View Profile
Freelance Paypal developer in San Francisco, United States
Creative coder. JS and game dev | Love Chillwave and Longboarding
Web developer with advanced experience working on large-scale Javascript apps and PHP backends. Specialized in rendering and DOM performance. Personal site - http://likethemammal.com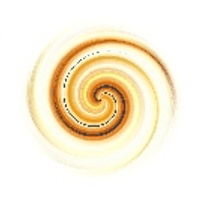 View Profile
Freelance Paypal developer in Veszprém, Hungary
Web Developer
I am a programmer who creates and develops cutting edge websites and web applications powered by HTML5. I have experience working with many arcade webmasters to improve their websites. I also developed and still keeping up to date my very own game portal solution. 8:00 – 13:00 CST ⚡ Usually you can schedule a session with me for this timeframe (on working days).
View Profile
Freelance Paypal developer in Segovia, Spain
Senior Full Stack web developer | Sysadmin
I am a Senior Full stack web developer and SysAdmin. I have dedicated my past years in CMS platforms, extending and improving them. I am an expert in Wordpress custom development, Shopify, magento, drupal and Craft. I am an expert in PHP, HTML5, CSS3, JAVASCRIPT, AJAX, JSON, API's. I am a web security specialist and speed optimizer. In addition to everything mentioned above I have great visual assets do design and customize responsive and fluid designs. My ultimate goal is exceeding customers expectations, and I don't stop until I reach that.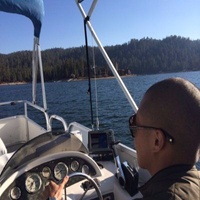 View Profile
Freelance Paypal developer in Burbank, United States
Experienced Visionary Tech Leader
Are you searching for a Senior hands on tech leader with a proven ability to develop high-performance applications and technical innovations? If so, please consider getting in touch. Since 2007, I have served as a software engineer in automotive, banking and entertainment sector, where I have been repeatedly recognized for developing innovative solutions for multimillion-dollar, globally deployed software and systems. I am responsible for full lifecycle development of next-generation software, from initial requirement gathering to design, coding, testing, documentation and implementation. Known for excellent client-facing skills, I have participated in proposals and presentations that have landed six-figure contracts. I also excel in merging business and user needs into high-quality, cost-...
View Profile
Freelance Paypal developer in Chennai, India
Full Stack PHP and Rails and Mobile App Developer
Hi I have over 10 years of experience in building web and mobile applications. I have built over 200 websites (using PHP, Java & Rails) and over 25 mobile applications using Titanium and PhoneGap. Here is a list of websites and apps I've built. http://www.crowdwatch.co http://www.lendvious.com http://www.audichyabrahmansamaj.in http://www.senseihub.com http://www.kolau.com http://dashwink-staging-fe.herokuapp.com Also built a few crowdfunding portals, but are dufunct unfortunately. www.helpersunite.com (inactive) www.greenunite.com (inactive) www.sparkmarket.com (inactive) www.hyperfund.com (inactive) Though some of these sites are down right now, you should be able to see glimpses of these sites here http://web.archive.org/web/20141125064929/https://sparkmarket.co...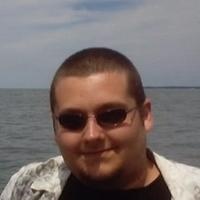 View Profile
Freelance Paypal developer in Hot Springs, United States
Web and Software Developer with several long term projects under my belt
Hello! With over 15 years of experience programming in over 14 languages, I'd be happy to mentor, help, and be available for freelance work. I design websites and software solutions for my many clients and I enjoy helping others learn the joys of programming. Not all my expertise are listed, only the ones I feel comfortable helping anyone with. My rates are low because I want you to get more bang for your buck and consider calling on me whenever you need help.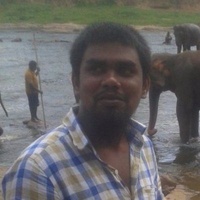 View Profile
Freelance Paypal developer in Colombo, Sri Lanka
Senior PHP and WordPress Developer | Zend Certified Engineer
An accomplished individual with a strong background in WordPress, PHP, JavaScript, HTML and CSS With 5 years of Working Experience in only as a WordPress Developer. Mohamed Misyaath strongly believes in the power of the Internet, and has an intense desire to learn how to improve the web's core functionality, and to also be involved in its future development. He has a good understanding of programming, can come up with plenty of innovative ideas and possesses superb communication skills. Right now He is looking for a suitable position with a company that offers a unique work environment within which its staff can thrive and grow.
View Profile
Freelance Paypal developer in Pune, India
Full-stack software engineer
A passionate full-stack developer.
View Profile
Freelance Paypal developer in Hyderabad, India
Ruby/Rails developer
I'm a developer who cares about writing reliable, readable and maintainable code. I've worked with Ruby the most, but have also worked in Python and Go. I'm one of the lead developers for Gratipay.com. Previously worked for Kayako.com.
View Profile
Freelance Paypal developer in Bountiful, United States
Energetic Front End Developer
I have been working in Front End (and dabbled in some back end) development for 9 years. I have built solutions for all types of web sites, and apps. I love teaching and working with future developers, have trained quite a slew of people in my office!
View Profile
Freelance Paypal developer in Brisbane, Australia
Friendly, Pragmatic Programmer - here to help you deliver software that delivers value
I'm a friendly, pragmatic programmer with more than 15 years' professional experience and an excellent track record in delivering quality, maintainable code in a range of sectors. An expert in Java, Ruby and Javascript languages, I'm also an agile specialist, coach and mentor with a huge amount of pair programming experience. I love pairing with developers who I can impart some of my experience to and learn from as well! My preferred approach is test-driven and I'm able to start quickly and help you and your team deliver real value from the first session. I've built busy online shops, international job boards, public sector applications and back-end-only apps for companies in the UK, Canada, the US, Europe and Australia. I also contribute regularly to open source projects.
View Profile
Freelance Paypal developer in Ahmedabad, India
Android Developer
 Have 6+ Years of core Mobile software development experience with a high degree of technical proficiency  Experience with variety of development roles, both in leadership and non-leadership positions  Experience in designing and developing mobile application using Android Technological  Good knowledge in designing and developing adaptive UI components, Widget for Android phones with different screen resolutions  Excellent ability to implement end-to-end Android Mobile Applications  Ability to perform in a fast-paced agile environment  Ability to work as both a team member and independently  Domain experience in Travels, Art and Geo fence and exposure to Game domain  Proficient in working experience with variety of operating systems like Windows, Linux and Macintosh...
Are You a
Paypal
Developer?
Get paid while making an impact. Become a Codementor for the next wave of makers.
Apply Now