Freelance Payment Developers Available for Hire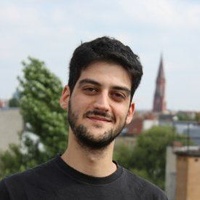 Hire Now
Freelance Payment developer in Munich, Germany
Backend engineer with several years of experience. Currently leading a team in Berlin.
Integration with Adyen

Payment

Solutions.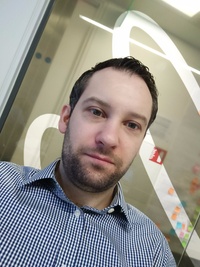 Hire Now
Freelance Payment developer in Balham, United Kingdom
FinTech / Payment Service Consultant
Hi, I am Conor, a London (UK) based Software Engineer and Design Consultant On CodeMentor my objective is to help users discover the true viability of a project, discuss requirements and build a specification that can then be delivered to developers to build. In my experience it is not always a good idea to assign architecture work to the develop. Another set of eyes is always useful. I am available for consultation, architecture design documents, and also Proof of Concept / MVP development. I am capable of delivery production grade software but do not currently have that bandwidth available. Having worked in all elements of the

Payment

Processing lifecycle, I am familiar with terminal / card technology and also the backend acquiring / authorisation platforms, along with everything in b...
Hire Now
Freelance Payment developer in Hyderabad, India
Ruby/Rails developer
I've worked extensively with

payment

providers like Stripe and Braintree. I'm one of the lead developers for Gratipay.com, a company that aims to solve the funding problem in open source. We've processed $1m+ over the last 5 years. I've worked on the core payments infrastructure for Gratipay, including moving from Balanced Payments to Braintree. I've also worked on a lot of custom

payment

implementations for clients - including ones that include variable billing, gift cards/credits, referral programs etc.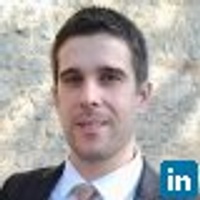 Hire Now
Freelance Payment developer in Lisbon, Portugal
Professionalism and high standards builds trust and long term working relationships
I am a software engineer with over 10 years of experience in developing enterprise solutions. I work with my clients from the concept to delivery, including requirement analysis, solution architecture, implementation, quality assurance, delivery, deployment and maintenance. All the lifecycle of an application is closely followed to guarantee an high quality product. I have experience in working with clients from around the globe, from Macau to the United States, Portugal, Spain, Netherlands and others, in business areas ranging from Financial Markets to Health and Insurance, Technological Startup and others.
Hire Now
Freelance Payment developer in Thane, India
CTO at Urbanity | Enterprise Web & Mobile Application Consultant | Ex-Wikipedia, Google | Amongst NY Observer's Top 20 Technologists Globally
I create strategic solutions for complex technology products and challenging business problems. I am an innovative technologist with 10+ years of experience in delivering outstanding results for an illustrious clientele. I was recently honoured to be featured amongst the Top 20 Technologists Globally by The New York Observer. Specialties: E-Commerce, CMS, API Integration, Technology Strategy, Mobile markets, Agile Development
Hire Now
Freelance Payment developer in Lagos, Nigeria
Android Developer at Truppr
I am a mobile applications developer with expertise in hybrid and native development. I have experience building systems with Python, Java, PHP, Visual Prolog, JavaScript, NodeJS, C and Visual Basic.Net. I am also an Information Security professional with experience building and analyzing secure systems. I have a Masters Degree in Information Security and have studied anonymity systems at length.
Hire Now
Freelance Payment developer in Delhi, India
Go to person for PHP, Go, MySQL, Database design, Payments tech . Payments tech lead at Zomato
Payments tech lead for Zomato . Apart from payments tech i have had experience in designing and scaling systems to support large amount of traffic. Technology and problem solving are the two things that always fascinate me which brings me here to both share and learn.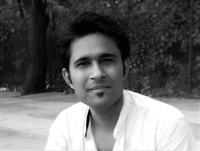 Hire Now
Freelance Payment developer in Shahdol, India
Wordpress Developer
I am a PHP Developer and Wordpress Expert. I have 5+ years working experiance and Specialist in: - PHP , Wordpress, Codeigniter, Opencart , Prestashop, Typo3, Joomla CMS. Detailed Scope of Work: 1. Web API Development and Integration: - Facebook / Twitter / other Social Media App Development - Paypal API Integration - Stripe Integration 2 Websites: - PHP, WordPress, Codeigniter, Joomla, Opencart , Prestashop, Typo3, MYSQL, Custom CMS applications, PHPBB, Ajax, Javascript, Jquery, URL Rewrite SEO, Paypal API, & much more. 3 Wordpress: - Plugin and Theme Creation - Template Integration. - Customization
Hire Now
Freelance Payment developer in Auckland, New Zealand
Web Startup Tech Lead - Full Stack Help - Tips & Tricks to Share!
Hi! I'm a polyglot technologist with decades of experience in startups and industry, and one of the most active Github users worldwide. Want insights, guidance or help? Get in touch!
Hire Now
Freelance Payment developer in Seattle, United States
Certified AWS Solutions Architect & PHP Developer
I am a programmer, sysadmin, and entrepreneur. I have 8+ years of programming experience with PHP. I also have experience with C#, Ruby, and a few other languages. I'm an AWS Certified Solutions Architect. Specialties: Programming, DevOps, Management
Hire Now
Freelance Payment developer in Buenos Aires, Argentina
Full-Stack Web Developer
Web developer since 2000 with extensive experience in PHP and frameworks like Symfony, Zend and Silex. Also I have knowledge of JavaScript, jQuery, CSS frameworks like AngularJS and bootstrap, foundation, UIKit, etc. Knowledge of database like MySQL, PostgreSQL, Oracle, etc.
Hire Now
Freelance Payment developer in Lancaster, United Kingdom
UI Engineer
My name is Nathaniel Blackburn, i am a full stack developer from the United Kingdom who is entirely self taught. From a young age i have always had a passion for computers and have been building my skills since.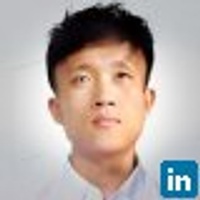 Hire Now
Freelance Payment developer in Ashburn, United States
Senior Web/Blockchain/Mobile Developer
Thank you for visiting my profile. I have been working as a web developer for 10 years. I am a full-stack web software engineer .I'm a professional who is easy to talk to and easy to work with. Sometimes I make jokes and people say they are funny. Not only that, but my code is clean, robust, readable, maintainable and highly tested. Testing is the key point in developing any app that's is going to be larger than a basic ToDo list app. I'll be happy to provide you with the best solutions tailored specifically to your business needs. It doesn't matter if you're technical or not, I can communicate the features that your business needs on all levels. I constantly improve my technical skills by following the latest news, watching screencasts, attending conferences. Availability is the key. ...
Hire Now
Freelance Payment developer in Ashburn, United States
Freelance Philosopher, Full-time Coder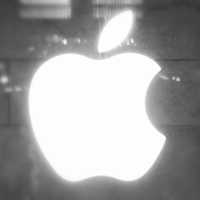 Hire Now
Freelance Payment developer in Eatonton, United States
Software Developer with 15+ years of experience
I am strongest in JavaScript and PHP but have completed projects that used several other languages. I love to help developers get through tough spots by sharing my knowledge. I am also known for creating video screencasts that explain challenging concepts, software and platforms.
Are You a
Payment
Developer?
Get paid while making an impact. Become a Codementor for the next wave of makers.
Apply Now