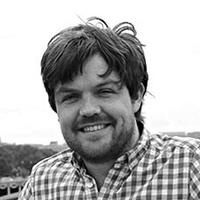 Paul Wroe
★ 15+ Years Professional Web Developer, here to help you!
$15.00
For every 15 minutes
Hi there! My name's Paul. I've worked in the field of web development for over 15 years. I've worked extensively in the .NET framework (web, desktop and services) from the early days of .NET 2.0. I also develop in client side technologies such as Javascript and frameworks such as jQuery. I'm friendly, easy to work with and can help you with your project.
Average Rating
5.0
(6 ratings)
Paul was able to help me out with a few architectural and technical questions on my project very easily. Thanks!
Paul was great help, really quick to respond, hand held me through the code and set me up to move forward. would highly recommend and use again
Paul was great. Very knowledgeable, personable and professional. He was easy to work with and readily answered questions, even from a new coder such as myself. I'd highly recommend him to those in need of C# assistance!
Received a good starting point. Thanks!
Paul, know his stuff. I watched him do magic as he helped me narrow down an issue with missing data. He is great at debugging issues.
Paul is a really good mentor. He takes time to review your issues and explains things very clearly. You can tell he really wants to help.