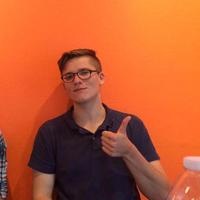 Paul Knittel
Front-end web developer with over 1yr of Ember.js experience.
I love JavaScript and love helping people debug their problems :) If you got a question on D3.js, definitely ask me!
Need help with debugging some simple jQuery all the way to creating your own jQuery plugins I can help you with no problems.
Average Rating
5.0
(8 ratings)
Paul is great mentor: knowledgable and thorough!
I've had about 5 or 6 session with Paul by now & it's been great! We always end up solving the problem or at least get close enough to it, so that I can finish it after the session. It's always fun learning from Paul also.
Highly knowledgeable, helpful, and great at explaining best practices.