Freelance Passport Developers Available for Hire
Hire Now
Freelance Passport developer in Ashburn, United States
Java, spring, FX8/Swing, Android, Php, Laravel, PL/SQL, VueJS2, Javascript, jQuery, Html/Css, Senior Developer, Project Manager, 16+ years
Java, JEE, Spring, FX8, Swing, Android, REST, Php, SQL, jQuery, Javascript, Html/Css. Mysql, Oracle, PL/SQL. 16+ years Senior Developer, Team Lead, Technical Project Manager and Consultant/Tutor for major companies(T-Systems, myToys.de, Jamba AG, Virtual Identity, OXID eSales). CakePhp, Magento, xtCommerce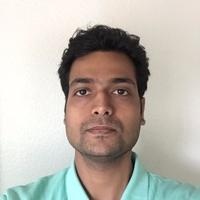 Hire Now
Freelance Passport developer in Jaipur, India
Consultant | Technical Speaker | Startup Founder | Full Stack Developer | Chatbots | AI | Machine Learning | JavaScript | jQuery | NodeJS | AngularJS | MongoDB | MeteorJS | ElasticSearch | Firebase | Android | Ionic | Mocha | Digitalocean | MySQL
I have build login module using oauth as well as

passport

for nodejs apps. I can help you with this technology. Facebook oAuth, Google plus oAuth, Firebase Authorization, User Local Strategy, Facebook, Google Strategy.
Hire Now
Freelance Passport developer in Ashburn, United States
Full Stack JavaScript Engineer with a passion for teaching
My name is Steve and I am interested in helping others navigate the fast paced field of web development. I have been developing websites since the 90s and have 3 years experience teaching at the collegiate level from teaching at General Assembly, Marymount College, and Syracuse University. I am currently the lead on a project at Symantec Corporation, where I oversee and develop UI components for enterprise web applications using AngularJS. My expertise stretches beyond this framework into ES6, Node Express, CSS architectures, and I am particularly strong in the area of computer graphics. Hire me today and you will find a passionate teacher who wants to help the next generation of engineers build performant web experiences.
Hire Now
Freelance Passport developer in Cairo, Egypt
I'm a senior front end engineer who work at Vodafone Egypt I have almost 4 years of experience and I always love to help :)
Hire Now
Freelance Passport developer in Raleigh, United States
Accomplished Software Architect and Developer, Team Mentor
I have been programming and mentoring teams for over 10 years. I have experience at many layers of the technology stack. I also have experience as an agile coach. I can help you with your software and your process. I focus on scalable web technologies, specifically React, Node.js, MongoDB, Redis. I have extensive experience deploying to Heroku and AWS. I also have extensive knowledge of many third party APIs, such as: Twilio, SendGrid, Mandrill, PubNub, Facebook, etc. I have worked with startups and large enterprises. I have designed many large software systems. I can help you improve the quality of your code through simplicity and a test-first mentality.
Hire Now
Freelance Passport developer in Noida, India
Author, ExGoogler and Expert on AngularJS & Web
CEO & Founder of Fundoo Solutions, Author of multiple books on AngularJS for O'Reilly, and in the mix of everything web and mobile in India, Shyam thrives on web and mobile, and provides expert consultancy and training on ANgularJS, NodeJS and much more.
Hire Now
Freelance Passport developer in Gateshead, United Kingdom
PHP / Web / Application Developer with 6+ years experience.
Results-oriented lead architect with a focus on delivering high-quality code and products in high traffic environments. Enthusiastic about building new products and services.
Hire Now
Freelance Passport developer in Goiânia, Brazil
Senior Software Engineer at Toptal
Experienced Software Engineer, worked on projects ranging from mobile apps to enterprise search solutions, proven experience with PHP, ASP, ASP.NET, Apache SOLR, FAST ESP, Java, C#, Objective-C, Swift, Golang, Rails and its libraries/frameworks.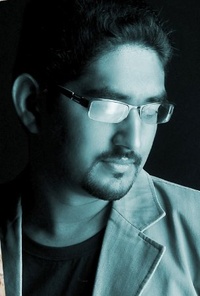 Hire Now
Freelance Passport developer in Thiruvananthapuram, India
CTO & Product Manager at Laimoon.com | e-Entrepreneur
I am a highly motivated technology person and entreprenourial thinker. With over 10 years of solid and hardworking experience I can put value on tech products. Working with Honeybee Tech Ventures I am doing Laimoon.com career service with lot of technology innovation in it. It has been a great success so far and is making lot of buzz in the internet space in middle east. Working for about 5 years in Flip Media, including more than 3 years Dubai, I have created applications that will make life of clients easy and make business and development in company for long time. My strong learning and teaching skills helped me to get leading roles and made team more productive. My Goal is working with a team, using my skills and knowledge to motivate and guide them, on developing successful p...
Hire Now
Freelance Passport developer in Manchester, United Kingdom
JavaScript Developer and Tech Enthusiast
I taught myself to do web development, became a full stack developer and now work as a software engineer building chatbots. I love to learn and I love to teach. I write articles on Medium and have more than 1000 followers.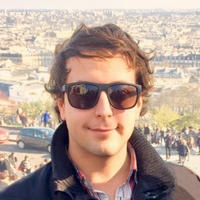 Hire Now
Freelance Passport developer in Ashburn, United States
Web developer expert
I am a full stack developer fully capable both on the client side and in the server side. I have been working remotely for over 1 year with big and small companies alike, with known companies such as Sequoia Capital and Andreessen Horowitz. About my personal projects I created few well received projects such as https://picnicss.com/ , a well received front-end CSS library and https://serverjs.io/ , a express + middleware + socket.io library to make Node.js development easier. See more of my projects at https://github.com/franciscop/ or in my website: https://francisco.io/
Hire Now
Freelance Passport developer in Bangkok, Thailand
Node.js & Android contractor in the Bitcoin space
Currently living in Asia (Taiwan), I work as a mobile¹ mobile² freelance developer. I have extensive backend experience and a passion for [Material] Design. ¹ - as in moving freely - traveling, ² - as in handheld device - Android.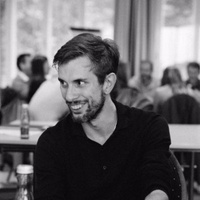 Hire Now
Freelance Passport developer in Vienna, Austria
Founder of TPM Games / Former - JavaScript Frontend Development Lead and Inventor of the Online Banking George
I am a freelancer and entrepreneur with 18 years of experience working in different environments from startups to big enterprises. Always looking for new challenges i have built multiple projects from the ground up. These were portals, online games and currently one of the most modern online bankings in Europe.
Are You a
Passport
Developer?
Get paid while making an impact. Become a Codementor for the next wave of makers.
Apply Now