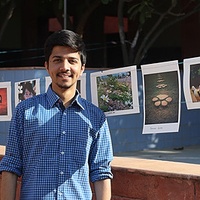 Parth Shandilya
I am an experienced Full Stack software developer and Machine Learning enthusiast. I'm a Python programmer with 2+ years of experience, specializing in web scraping. I have also done significant work involving various algorithms. Apart from these, I've built games in Python. I have also made an API which shows your similar traits matching with your favorite celebrity using Watson and Twitter API. I've explored many programming arenas with Python. I'll do my best guiding you in areas of front-end development as well as back-end development using Python, different Python libraries, open source development, Version Control System (Git), best practices, and tiny hacks to be more productive. I've been to a lot of hackathons, won some of them nationally and internationally. For more, check my LinkedIN.
Badgeyay-A simple Badge Geneartor
Badgeyay is a simple badge generator that generates Badges for meetups and conferences. It is an extension project to EventYay, where people can maintain and organize events with backend as Python Flask based REST API and frontend made of Ember JS to add data and generate printable badges in a pdf. The user can: Choose size of badges. Choose background of badges and upload logo and background image. Upload a CSV file or manually enter CSV data as: name, type of attendee, designation, nick/handle, organization/project.
Here is how it works Both Twitter usernames (handles) are checked to make sure they're valid. A call to the Twitter API retrieves the first 200 tweets from your Twitter feed (excluding any retweets). A call to the Twitter API retrieves the first 200 tweets from the celebrity's Twitter feed (excluding retweets). Your 200 tweets are sent as a single body of text to the Watson Personality Insights (PI) API to be analyzed. The celebrity's 200 tweets are sent as a single body of text to the Watson Personality Insights (PI) API to be analyzed. The Watson PI API runs a sorting & matching algorithm to find the most common attributes between both bodies of text. The application prints the results to the user. The application does the following: Accepts two Twitter usernames as variables. Retrieves the last 200 Tweets from each Twitter username. Sends the text of the 200 Tweets to the Personality Insights (PI) API to gain insights on the two users. Compares the users to one another. Displays the results of the comparison. The final results displayed will be the top 5 traits shared between the two Twitter users (for example: you and a celebrity of your choice).
This project aims to create an android application which will provide information to farmers,researchers and consumers, which will help in increasing agricultural output and will keep them up to date with recent research, Government plans and statistics. The application will provide existing data obtained from given reference source and other trustworthy sources(available off-line ) and recent news will be provided in form of notification with appropriate link. We have created a dedicated, predefined, updatable tab of various already existing farming problems and it's respective solutions. Guide pages for farmers and general users to follow for solving their problems, which already has solution in text, audio and video format with download option. The complete app is made in Hindi. Call facility to connect farmers to Kisan Seva Helpline and talk to service officers and technical experts. A separate page for collecting solutions and new techniques from local farmers and checked by agricultural technical crew and use it in solutions tab. A link to governmental websites and other research facilities all over the world. Feedback of services and improvements to be made. We have integrated a chat-bot with this application using SUSI.ai and made a custom skill for SUSI.ai from which farmers can ask their queries. Also we are using LOKLAK to show the farmers tweets from around the world so they can be informed about any mis-happening in advance using Push Notifications. We are an all in one solution for farmers. We want to help them by using intelligent technology SUSI.AI ,loklak etc. Using Open data APIs we are also showing them market rates and yield data so that they do not undersell their product.
Github repositories
first-program
sum of two numbers
urlshortner
A simple URL Shortner made with help of Django Framework
Integrating Travis CI and Codecov into a Python-based Project
A walkthrough of code coverage using Codecov and TravisCI.
Parallelizing Builds In Travis CI
Learn how to parallelize builds in Travis CI.
Writing Unit Tests for REST APIs in Python
Learn how to write unit tests for REST APIs using Python.