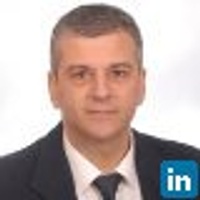 PANOS MATSINOPOULOS
Average Rating
5.0
(7 ratings)
Feb 2018
As always I get more than I ask for in terms of solutions and ideas on how to improve my code. Thank you again Panos for your great help and patience.
I cannot recommend Panos enough. I wish there were 10 stars as he surely deserves them. He is patient, knowledgeable and efficient. Those are the most important factors I look for when working with a mentor. I feel so much more confident moving forward with my project knowing that if I get stuck I can count on getting help from Panos.
Jan 2018
On a whim I needed help with an Rspec test for my Ruby on Rails project and after a lot of searching online for an answer I couldn't find anything. A few minutes with Panos and he solved the problem, and gave me some more knowledge.
Panos was very good. He described the changes he made to my code in a way that I could understand and helped answer lingering questions that I had.
Received help multiple times now. My fave mentor.
Great communication skills. Personable. knowledgable and efficient. Would highly recommend.
Dec 2017
Excellent mentor, he succeed where 5 other mentors failed. It seems that he has a deep understanding of the RoR ecosystem. He is also very friendly and easy going person.