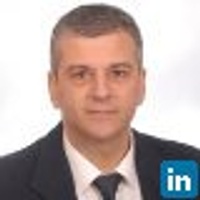 PANOS MATSINOPOULOS
$15.00
For every 15 minutes
I love software engineering. I am passionate about my job. I find it the most creative job that one could have. After a long software engineering life that started with C/C++, then went to Java and then to .NET Visual Basic/ C#, the last 6.5 years, I have been developing web applications using Ruby on Rails. But this does not mean that I am all Ruby and nothing else. I keep myself in shape for C/C++, Java and Python. And I shouldn't forget my JavaScript skills or my other backend skills like database design, SQL and NoSQL. Nevertheless, while I am putting my hands onto many technical tasks, every day, I am also managing my team with trust, simplicity, honesty, authenticity, learning and empowerment. I am always willing to take new challenges on big projects. My biggest reward is not the money that I get, but the software that I create when it makes their users happy to use it. "Test is my friend" and "Customer has always something useful to say when making a comment about my software." It is my task to turn it into something valuable that will render my final work even better. "The enemy of good is the better one." Nevertheless, I never go without planning and I like working on specific non-moving targets. Focus, Focus and Focus. Agile estimating and planning (by Mike Cohn) is one of my best books on that and I come back to read it again and again. And nothing is finished if not tested and if not customers says done.
3
Ruby on Rails
I have been developing Ruby on Rails projects the last 7 years. Mostly for backoffice, but also for some consumer facing Web applications. I have used various database technologies, both RDBMS and NoSQL.
A Sinatra appilcation that works like CMS and allows users to edit and publish pages.
A marketplace for tutors and students getting prepared to take exams for College admissions.
Insurance Management Application
The application that allows customers to tailor an insurance policy.
Github repositories
matlab_ruby
Gem to interface with the MATLAB engine API
mutants
Professor Xavier groups mutants into groups and assigns them tasks
Have the Values, have the Guts
Read on to learn how to be a consultant with good ethics, values, and principles.
Average Rating
5.0
(7 ratings)
As always I get more than I ask for in terms of solutions and ideas on how to improve my code. Thank you again Panos for your great help and patience.
I cannot recommend Panos enough. I wish there were 10 stars as he surely deserves them. He is patient, knowledgeable and efficient. Those are the most important factors I look for when working with a mentor. I feel so much more confident moving forward with my project knowing that if I get stuck I can count on getting help from Panos.
On a whim I needed help with an Rspec test for my Ruby on Rails project and after a lot of searching online for an answer I couldn't find anything. A few minutes with Panos and he solved the problem, and gave me some more knowledge.
Panos was very good. He described the changes he made to my code in a way that I could understand and helped answer lingering questions that I had.
Received help multiple times now. My fave mentor.
Great communication skills. Personable. knowledgable and efficient. Would highly recommend.
Excellent mentor, he succeed where 5 other mentors failed. It seems that he has a deep understanding of the RoR ecosystem. He is also very friendly and easy going person.