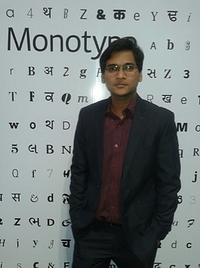 Pankaj Bansal
Senior Member of Technical Staff at Oracle India
$15.00
For every 15 minutes
A technology enthusiast with hands on experience in product development and design, cross platform development, embedded devices, computer graphics, augmented reality, and virtual reality. I have worked on many enterprise projects in C, C++, Java and I have completed industry standard certifications like OCA, OCP in Java SE 8. I am an active contributor and an official "Committer" in OpenJDK with alias "pbansal" and my work in OpenJDK can be seen at http://hg.openjdk.java.net/jdk/jdk/log?revcount=1000&rev=author(%22pbansal%22) I give a full refund gaurantee if I am not able to solve your problem.
I am an OCA and OCP in Java SE 8. I am working in OpenJDK Open Source project, which is basically Java language platform. I am contributing significantly to open source community and I am an official "Committer" in OpenJDK with alias "pbansal". I have very deep understanding of OpenJDK client-libs code base and I work in Swing, AWT, JavaFX library development team. My work in OpenJDK can be seen at this link http://hg.openjdk.java.net/jdk/jdk/log?revcount=1000&rev=author(%22pbansal%22)
I have worked extensively on C++ from the beginning of my career. I have handled many large scale enterprise C++ projects in different domains like Computer Graphics, Font Technologies, Augmented Reality etc.
Computer Graphics is one of my favorite fields and I have worked on 3D graphics for more than 5 years. I have good hands-on experience in OpenGL, OpenGL ES, GLSL Shading language, CG shading language. Some of the OpenGL work I have done during college time can be found here https://www.youtube.com/user/pankajbansal100/videos
Embedded Systems is one of the most difficult fields, I have worked on becuase of huge amount of time spent in debugging and optimizing the code, . I have worked on various projects which are targeted to low end, memory constraint devices with RAM usage capped as low as 5KB. I have handled project for Single board machines like arduino board etc.
Augmented reality has always fascinated me from my college time and I did lots of experiments in AR. I have worked in AR/VR domain professionally as well. and have hands-on experience in creating AR VR project using Unity 3D with help of libraries like vuforia, AR toolkit etc. Here are some videos of my college life experiments with AR https://www.youtube.com/user/pankajbansal100/videos
Though fonts look very simple, but fonts have very complex way of rendering glyphs, shaping the text for different kinds of scripts. I have worked on Font technologies for about 2.5 years and have good knowledge about font rendering engines like freetype, shaping engines like harfbuzz and different layout engines.
I have worked on python for development of a industry project. I wrote ~15000 lines of code from scratch.
I worked on Unity 3D to develop some applications for Augmented reality and Virtual reality using libraries like Vuforia, AR Toolkit. Moreover, I have experience of adding some plugins to Unity and I also created a space shooter game using Unity. This is one of the games I made in Unity https://www.youtube.com/watch?v=j2PwPIX88TA
I am very well versed with functional programming and currently working on a small project in React.
I learnt image processing as a hobby in college and did many experiments and projects in same field. I also did a couple of small projects professionally while working in my first job.
As a contributor in OpenJDK, I worked on a few issues ,which are MacOS specific. I have specially worked on JNI part of code which acts as glue code between Objective-C and Java. I also worked on some small applications in IOS during early days of my career.
OpenJDK or Java is the OpenSource project, which is also the Java langauge platform used by billions of people around the world. It is most widely used programming language.
2018
Client: All the Java developers out thre use the OpenJDK. Almost all the big companies are using Java in their server side.
Average Rating
5.0
(26 ratings)
Awesome help with Generics, thank you! He is my new "Java guy"
Once again, was very quick to fix the issue. Definitely recommended.
Great job and very fast help.
was able to fix the issue very quickly and has great communication. Will definitely recommend him.
This is my third job with him and as usual he was very good.
Again did a very good job
was able to explain the issue well and solve it quickly
Was very capable of fixing the issue
Was able to solve issue within minutes. Highly recommended
He is the only one who understand my project and supports me really well to complete this. I recommend him for anyone with big project.
VIEW MORE REVIEWS