Freelance Pandas Developers Available for Hire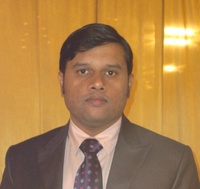 Hire Now
Freelance Pandas developer in Bengaluru, India
Senior Software Developer | Corporate Trainer(Open Source Technologies)
Pandas is my preffered technology when it comes analysis of data. I try to make maximum use of it in most of my projects.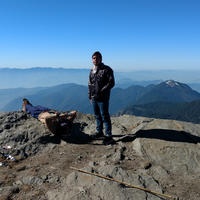 Hire Now
Freelance Pandas developer in Varanasi, India
An enthusiastic programmer and a data scientist.
Pandas is a python package that provides powerful data structures for working with structured and time-series data. It is used for real world data analysis in python. My projects in the field of machine learning have well prepared me for working with the

pandas

library available in python. This library is used to read the data in the dataframe and manipulate the dataframe according to the requirements. It is an important tool for machine learning.
Hire Now
Freelance Pandas developer in Newark, United States
Deep Learning Engineer
I am an Machine Learning Engineer with experience building and deploying Deep Learning models in TensorFlow, Keras and PyTorch. I have used AWS Cloud computing extensively in training and deploying these models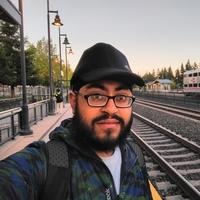 Hire Now
Freelance Pandas developer in Varanasi, India
All things python
I have used

pandas

for various data related tasks. Most common use case being to prepare data to be used for Machine Learning applications.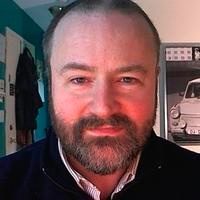 Hire Now
Freelance Pandas developer in Pepperell, United States
full-stack Python & JavaScript ● IT architect & strategist ● DevOps ● smokejumper
• Expert full-stack Python & JavaScript developer • Full DevOps: project architecture to production deployment at scale • Outstanding trouble-shooter and "OMG! Everything is on fire! HALP!!" first responder • Strong web app, data structures, data science, and visualization skills • Enjoy complex integration and automation challenges • Love mentoring. Half-price rate ($60/hr) for all genuine students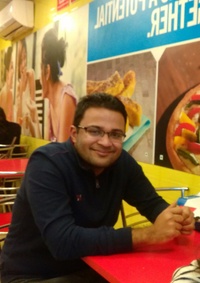 Hire Now
Freelance Pandas developer in Allahabad, India
Python C++ R Matlab Programmer with expertise in Machine Learning and Data Science with experience of 2+ years
I have complete expertise in

Pandas

as I got a lots of exposure during my time in Accenture as Digital Analyst .Also since most of the data science and Machine Learning needs Data Handling ,I have using

Pandas

from more than 2 years now.
Hire Now
Freelance Pandas developer in Utrecht, Netherlands
Self-taught programmer with over 25 years experience — including 8+ years with Python. Uses Python for data science and app development.
Data handling, management, transformation and processing using the Python

Pandas

library.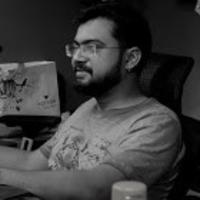 Hire Now
Freelance Pandas developer in Berchem, Belgium
Data Scientist/NLP Researcher
I am: * A Developer with zest to excel * Platform Lead responsible for end to end Development and delivery of project. * Quiet enthusiast with Development ,Problem Solving,Machine Learning * Work Methodology - Problem Solving - Optimising the solution - Debug the solution - Implement the solution * Speciality: Machine Learning,Databases,Back-end Development,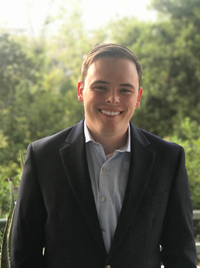 Hire Now
Freelance Pandas developer in Los Angeles, United States
Let me help solve your toughest problems.
I pride myself on my ability to write solid, well documented and fully tested software. With the projects that I have worked on, my software has not only needed to hold up to use by its users, it has also needed to be able to withstand scrutiny in court. As a result, I take writing quality code very seriously. Over the last few years I have worked on creating a platform to revolutionize the way that investigators (of all kinds) explore unstructured data, primarily text documents. I did this by taking advantage of the latest technologies and techniques in information retrieval and natural language processing. I also created a simple yet powerful language that allows investigators to ask deeper questions of the data. The end result of all of that effort is a system that allowed a forensic ...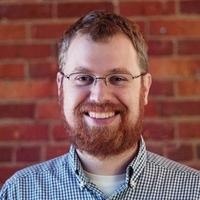 Hire Now
Freelance Pandas developer in Greenville, United States
Full-Stack Software Engineer
I am an experienced full-stack software developer, primarily in Django development for web applications. I lead a team at a custom software agency in the South East of the US.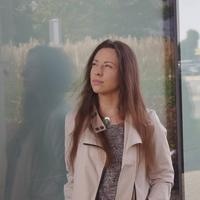 Hire Now
Freelance Pandas developer in Gdańsk, Poland
Software Development Engineer @ Amazon
I'm a Master student of Software Engineering and SDE at Amazon (Alexa Language Technologies). I've done a couple of internships during my studies, including ones at Nvidia (Linux graphics drivers), Microsoft (Office, primarily worked on projects related to MS Word and MS Sway) and Amazon (I work on Text-to-Speech framework for Amazon Polly and Alexa). I've been programming for around 10 years now. I also used to be a Student Teaching Assistant and I find teaching/mentoring extremely motivating - sometimes I'd get introduced to new interesting topics that I'd probably never think of finding out about on my own if it wasn't for the purpose of explaining it to someone else. Sometimes I'd get a completely new perspective on subjects I thought I knew when trying to find a way to present it to ...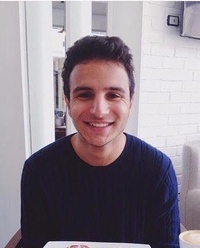 Hire Now
Freelance Pandas developer in Amsterdam, Netherlands
Machine Learning enthusiast and Engineer.
B.Sc in Computer Science, and M.Sc. in Natural Language Processing. Experienced in Machine Learning & Natural Language Processing applications, those are my true passion as well. Also focused on Software Engineering and shipping production-level software. Have both inustry and research experience.
Hire Now
Freelance Pandas developer in Lisbon, Portugal
Software Developer and Data Scientist
My name is Nuno Bras. I am a freelance data scientist and full stack software developer. I have strong, PhD level, skills in both math and programming. I also hold an assistant professor position at Universidade Autónoma de Lisboa in programming and machine learning related courses. I am a interested in the startup world, namely for the early product market fit process and seed growth hacking techniques. In the past I was researcher, software consultant and manager. Then, I became CEO and co-founder of LMIT, the software and hardware startup that built WiseMetering. The company grew from € 80k to a multi-country, 800 k€ turnover with sales in Portugal, Brasil and UK. I also co-started 2ndHandler in 2016, a startup to trade 2nd hand mobiles and computers, where I was responsible for...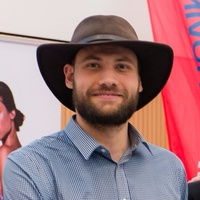 Hire Now
Freelance Pandas developer in Utrecht, Netherlands
Test-driven developer, data scientist and engineer
Developer by day, programmer by night. I obtained a master of science in civil engineering (computer science) and participated - together with several teams - in programming contests and hackathlons. I answer questions on StackOverflow on a daily basis and wrote courses on Artificial Intelligence and Digital Electronics. I worked as a researcher in the field of hyperheuristics (artificial intelligence), a teaching assistant in computer science and as a data scientist and technical lead developer in an AI startup. During my spare time I developed small (and larger) projects to help with daily routine. For me, a computer should aim to automate everything that is boring, such that one can pay more attention to what is interesting in life. After each session, I aim to write a document (usu...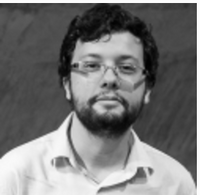 Hire Now
Freelance Pandas developer in Montreal, Canada
Researcher - Operations Research applied to Electricity Sector
I am an experienced developer in Python and Matlab with more than 5 years of experience. My main interest is working with operations research applied to the electricity sector. As such I have already developed several optimization models to solve real world problems, such as power grid expansion planning and power grid operation.
Are You a
Pandas
Developer?
Get paid while making an impact. Become a Codementor for the next wave of makers.
Apply Now