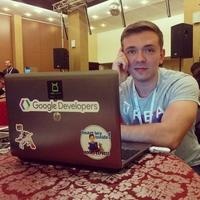 Pal Levente
$10.00
For every 15 minutes
I like programming, this is my hobby. In my spare time I'm making Android apps and video tutorials on YouTube.
Bucharest (+02:00)
Hungarian, Romanian, English
3
Android
3
Java
At the beginning I started Android software development in Eclipse ADT, but now I'm working only in Android Studio. Currently I'm working in a company as an Android Software Developer, but in my spare time I've made my own Android apps, which are available on the Google's Play Store with over 500.000 downloads and over 4+ rating. I like programming, this is my hobby. I like to get positive feedback from my users. Currently, I'm looking for something new, so that's why I started doing YouTube video tutorials about Android programming. Also, I had the opportunity to teach at the University about Android programming.
Average Rating
5.0
(6 ratings)
He has the complete knowledge on the subject. I recommend him to every android dev
The explanation is excellent!
Brilliant mentoring and patience.
Pal is awesome. I recommend him for anyone, if you want something done and done well Pal is the guy. He solved my problem with ease, and explained the problem nicely. I had a wonderful session with him