Freelance Packages Developers Available for Hire
Hire Now
Freelance Packages developer in Panama City Beach, United States
Experienced web applications developer of 10 years
I'll be able to identify quickly whether I can help you. I work full time at a startup and am versed in many languages and paradigms of development. I have lots of server side experience from dev-ops all the way to the frontend. I may even be able to help with WordPress.
Hire Now
Freelance Packages developer in Greenville, United States
Software Architect and Entrepreneur.
More than twenty years of full-time, hands-on experience in software development and architecture Seven years of full-time, hands-on experience with XP/Agile/SCRUM software development methodologies Proven track record of envisioning tactical solutions that balance technical quality with delivering functionality on aggressive timelines Expert implementation of computer-adaptive scoring and selection Frequently selected by upper management to lead and implement business-critical initiatives
Hire Now
Freelance Packages developer in Lake Elsinore, United States
Mentor and Professor for Android, Node.js, and Angular
I was the Co-Founder / CTO at CardBlanc, Inc for 4 years before joining Bloc, Inc as a full time Android and Frontend Development mentor. I love teaching and mentoring - it's the most rewarding thing I've done in my career. Assistant Professor of Computer Science at Norco College, 15 years of experience and author of node.js development frameworks.
Hire Now
Freelance Packages developer in Redding, United States
startup advisor, speaker, CEO. More than mildly obsessed in seeing founders succeed. I only use my powers for good.
Every day, I get to work with startup founders as passionate as I am about building great products. I'm the CEO of Mindbox Studios, a custom software development shop and innovation lab, where I work with a diverse group of creatives, strategists, investors, and engineers to help founders take their ideas to market. I am a big fan of rapid iteration and hypothesis testing, and bring an intense desire for lovable interactions and a laser-sharp focus on measurement to every project. I believe creating a great product means embracing failure. If one has never had a bad idea, how would she know if she had a good one? Click here to set up a time to chat to see if we're a good fit: https://calendly.com/joshdmiller/hello
Hire Now
Freelance Packages developer in Miami, United States
Solutions Architect
Passionate about software from DevOPS to Quality Assurance, from Developer to Architect with the right amount of business skills, marketing and sales. Specialties: Distributed Application Design, Object Orientated Programming, AngularJS, REST API Design, PHP, MySQL, PhalconPHP, MongoDB, Python, Flask, Zend Framework, Linux Administration, Symfony, Quick Test Professional, WatiN/R, Magento, Wordpress, Adobe & Microsoft Suite, MacOs, Amazon Web Services, Google Cloud, VMWare and more. Large Scale Software Development Strategies, Center for Disease Control regulations and reporting guidelines. Health Information Exchanges, Direct Secure Messaging, HIPAA Regulations and Meaningful Use guidelines. Experienced in successfully negotiating and implementing new technologies in change-advers...
Hire Now
Freelance Packages developer in Tweed Heads, Australia
Australian full-stack developer/designer with almost 20 years of experience: Learn: advanced JavaScript/Typescript, HTML/CSS, software architecture/design, functional/reactive programming with streams, Photoshop, UI/UX design, career guidance and more.
Note: I am often in "away" mode when I am working. I work for myself though, so if you're reading this and would like a session with me, disregard my "away" status and shoot me a message anyway. I'll do my best to accommodate you. I also let my regulars add me on Skype, in order to message me more easily. We'll then tend to jump into Codementor for a session. "TEACH A PERSON TO FISH AND YOU'LL FEED THEM FOR A LIFETIME" My strength is helping you learn to code, debug, structure your application, and in general, how to be a good developer. If you want to develop the skills to build anything you can dream up- to switch easily from one language to another, to implement existing algorithms and data structures, design your own algorithms and data structures, analyse any codebase, debug any pro...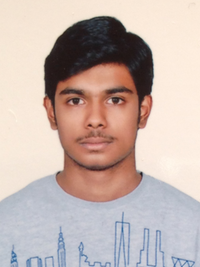 Hire Now
Freelance Packages developer in Los Angeles, United States
Javascript Web App Developer, Android developer
My primary focus has always been web technologies. I have worked extensively with AngularJS, ReactJS, NodeJS, Android, ExpressJS. I am open to developing any web app, if that makes the life of humans any better.
Hire Now
Freelance Packages developer in Chatswood, Australia
Full Stack Javascript/Nodejs Designer/Developer with Enterprise-scale API/Data Architecture experience
Hi, thanks for looking me up. I'm a hands-on Software Designer, Architect and Developer with deep experience in front-end design/development and systems engineering, with a strong focus on coaching teams to learn, adapt and innovate. Most of my work for customers is around solving complex business problems through people and technology. I'm technology agnostic, with the exception that there are only a given number of technologies one can truly master in a lifetime (as listed above). My experience ranges from designing and building to managing, leading, coaching mostly in medium to very large enterprises. These days I spend more time working with scale-ups and a couple of start-ups. I'm also an agile coach, though I prefer to focus on building stuff and technology coaching. Feel free t...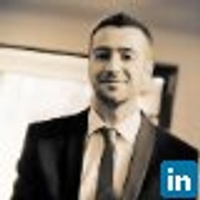 Hire Now
Freelance Packages developer in Gdansk, Poland
Professional backend and frontend developer. Javascript enthusiast with solid .NET background. Focused on details. Interested in design and development of clean and well designed solutions.
Hire Now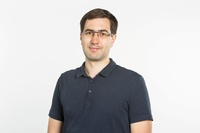 Hire Now
Freelance Packages developer in Budapest, Hungary
Natural Language Processing Engineer
Machine Learning / Natural Language Processing engineer, Pythonista, husband, proud father. Working as a Machine Learning Engineer at LogMeIn structuring noisy textual data.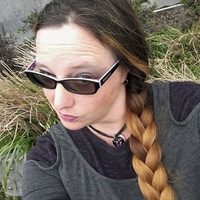 Hire Now
Freelance Packages developer in Ashburn, United States
tekGoddess - Founder, Owner, Software & Analytics Engineer
Continuous Process and Systems Improvement Specialist seeking creative projects within the non-profit, Open Source, small business and LC3 communities. Fifteen years experience with IT Service and Software Development, primarily within the private Education Industry. Intimately familiar with both Proprietary and Open Source Application & Reporting environments bolstered by a strong background in Network, Server & Security administration. Proven knowledge leader and detailed Systems Design Analyst. Unique project proposal and management techniques with significant performance and efficiency improvement gains. Provides collaborative tailor designed solutions from concept to launch. ​Artfully applies industry Best Practices to boost innovation, facilitating Organic Collaboration and Ideat...
Hire Now
Freelance Packages developer in Killeen, United States
React / React Native / Node
I work with Node, React, React Native, KOA, and all things Javascript. My focus is on front-end, mobile, and user experience design. My background came from C# MVC plus many other paths over the last 20 something years. You may recognize my name from my previous speaking arrangements with Microsoft or from Larry Roof's books (WROX). I was awarded the "Best of Miercomm" award for my design and implementation of NEC's unified communication client, and all those loyalty kiosks in GameStop stores were designed and written by me :) You can find me hanging out on my open source projects: Defunctr, and ThunderFlurry. I am also a contributing member to Keystone, React Native, and a few others.
Hire Now
Freelance Packages developer in Kellyville, Australia
Software Developer with ~20 years experience.
I can assist you with your Meteor / JavaScript / MongoDB / Node and other enquiries. About 20 years of software development experience and consultant designing many in-house and large scale management apps as well as full stack websites and eCommerce solutions. Enjoy finding out of the box simple solutions to software problems.
Hire Now
Freelance Packages developer in Milan, Italy
Founder at NinjaBit
Software engineer with strong experience in platforms integration, mobile and web development with client-server real-time techniques, distributed architectures, scalable software patterns and always on the edge of innovation. Contributor on many opensource softwares and enthusiast founder and creator of some brand new startups. Committed to software development since childhood for passion, then for work, now for a living. Researching new ways and paradigms to solve old and new problems and pushing the limits on what can be possible on man-machine interaction. Competencies: - Full SDLC (Software Development Life Cycle) from concept to delivery. - Enterprise, mobile, desktop and web applications. - Object Oriented, Test Driven Development and Aspect Oriented Development - Full ...
Are You a
Packages
Developer?
Get paid while making an impact. Become a Codementor for the next wave of makers.
Apply Now