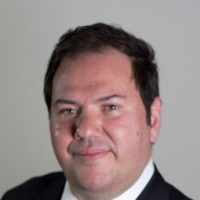 Pablo M.
Hands on CTO, architect, lead engineer | 15+ years of experience in web, backend & mobile
$10.00
For every 15 minutes
I learned my first programming language at six on an Apple ][ and sold my first commercial application at sixteen. I though myself C including pointers when I was a teenager by reading the K&R book. These days I code mostly in Javascript, Swift, Java and some Python but in the past I have written programs in Assembler, all C flavors including Objective-C, Scheme, Perl, bash and PL/SQL among others. In short, I have been around the block and I can help you understand and share insights that only many years of experience bring.
I'm currently building a web app with React for my startup. You can see the beta at cupqake.com.
I have worked on multiple applications using swift.
I have written 500 line sql queries full of outer joins unions and other fun stuff
Average Rating
5.0
(4 ratings)
Great mentor. Easy to talk to and taught me a lot about Node
Pablo is great! Friendly and patient. Can't recommend him enough and will be looking forward to more sessions with him in the future.