Freelance Paas Developers Available for Hire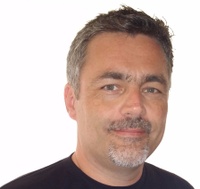 Hire Now
Freelance Paas developer in Boca Raton, United States
Enterprise Architect and Microsoft Azure MVP
I am a Microsoft MVP on the Azure platform, and have held many architecture roles in organizations that need enterprise integration solutions. I keep my technical skills up to date and can easily switch from architecture design to .NET development. I can help organizations that have complex architecture requirements, specific integration needs, cloud computing design questions or simpler development needs.
Hire Now
Freelance Paas developer in Johannesburg, South Africa
Professional programmer; hobbyist teacher; patient zealot for depth of understanding in both
I have spent some time exploring options for deploying or testing web applications in PaaS/Cloud environments. I wouldn't call myself an expert, but I could help people who are completely new to the field to acquaint themselves and get set up much more quickly than they might on their own.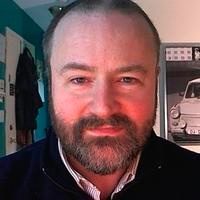 Hire Now
Freelance Paas developer in Pepperell, United States
full-stack Python & JavaScript ● IT architect & strategist ● DevOps ● smokejumper
• Expert full-stack Python & JavaScript developer • Full DevOps: project architecture to production deployment at scale • Outstanding trouble-shooter and "OMG! Everything is on fire! HALP!!" first responder • Strong web app, data structures, data science, and visualization skills • Enjoy complex integration and automation challenges • Love mentoring. Half-price rate ($60/hr) for all genuine students
Hire Now
Freelance Paas developer in Montevideo, Uruguay
Software Architect and Developer for 8+ years
Strong expertise in Web and API design and architecture. Deep knowledge of Groovy and Java.
Hire Now
Freelance Paas developer in Pasadena, United States
Ruby on Rails developer, 15+ years web dev. experience, Heroku for production apps
Creator of the "Become a Heroku Rails Ninja" course at Udemy: https://www.udemy.com/become-a-heroku-rails-ninja/ Co-Founder at Icoms Technologies (http://icoms.co) and Lead Platform Architect for Kamio (http://kam.io), the platform that powers photo manipulation mobile apps such as The Walking Dead Dead Yourself app, which has been the #1 app on the iTunes AppStore and has surpassed 8 million downloads. The platform runs completely on Heroku and has been able to support intense traffic and load spikes. Over the last 15 years I have worked on a variety of projects as a consultant, developing web applications for large companies and small startups. I also have developed several personal projects and prototypes for startup ideas of my own, most of which I host on Heroku as well. I ha...
Hire Now
Freelance Paas developer in Memphis, United States
eCommerce / BI Lead at Railsdog
Web applications large and small from small businesses to Fortune 500 companies. Community leadership for Memphis technology interest groups.
Hire Now
Freelance Paas developer in Tizi Ouzou, Algeria
Mentor at Thinkful | Telerik Developer Expert | GDG Lead
Telerik Developer Expert, GDG Lead, and NG/JS Algeria ( North Africa ) meetup founder, I always was a community lover and supporter, i made everything from Technical writing to youtube video recording to showcase how things works in modern web/mobile. You can catchup with me in my blog : https://medium.com/@houssemyahiaoui/ and follow me via social media networks.
Hire Now
Freelance Paas developer in Teddington, United Kingdom
Hybrid Cloud and Big Data Expert
I am helping public/private sector clients to identify and build efficient Cloud and Big data capabilities.
Hire Now
Freelance Paas developer in Sydney, Australia
Full Stack Developer & All-Round I.T. Nerd
I am a long term computer artisan starting at a very young age. Throughout my schooling years I always excelled at computer-centric subjects, often coming first in my class. At university I found myself on the Deans Merit list for 3 years and attained numerous certificates. I specialise mostly within the full web development as it is the most dynamic, challenging and rewarding compared to other IT disciplines that I have worked with in the past.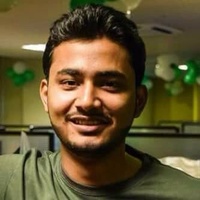 Hire Now
Freelance Paas developer in Karachi, Pakistan
Full Stack JavaScript Developer
I am a Full Stack JavaScript developer with three years experience who is crazy about building highly scalable & secure mission critical systems preferably using Python and JavaScript (Node, Express, Angular, React). Have also one managed 16 Junior and Senior web developers.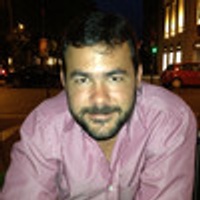 Hire Now
Freelance Paas developer in Charlotte, United States
Senior Software and Database Developer
Resourceful senior software developer with 10+ years' experience in C# and SQL Server. Knowledgeable in numerous other languages, including Java and Python. Strong skills in agile framework, Application Lifecycle Management (ALM), DevOps, and cloud technologies. Experience managing multiple teams and projects. Achievements include data modeling and optimization, cloud migration, and system conversions, all resulting in improved efficiency and cost savings. Continuous learner who applies new technologies effectively; recently completed advanced SQL and Java courses. Fully fluent in Portuguese and English.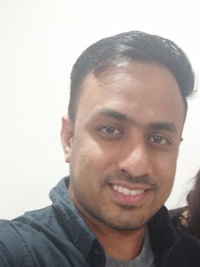 Hire Now
Freelance Paas developer in Hyderabad, India
Full stack Java developer
Full stack Java developer inclined towards server-side programming seasoned with a bit of UI More than 8 years of experience in Core Java applying it for a Telecom domain project for 4 years followed by working on a cloud based aPaaS platform that uses Java for server-side and JavaScript/jQuery/kendoUI for front-end. Proficient in javascript and experienced in designing hacks to get things working. Being a mentor and freelancing is a result of passion for coding.
Are You a
Paas
Developer?
Get paid while making an impact. Become a Codementor for the next wave of makers.
Apply Now