Find a mentor

Web Programming

Mobile App Programming

Programming Languages

Data Science /Engineering

Database /Operations

Others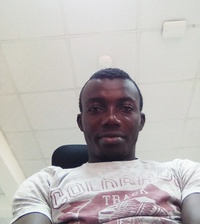 Oyebanji Jacob
Determined, focused and fun.
Locust.io: Load-testing using vagrant
Learn how to perform load testing on your system to determine it's behavior under both normal and anticipated peak load conditions.
Creating Your First Artisan Command in Lumen 5.5
Learn how to create your first Artisan command in Lumen5.5 and about models, routes, controllers, migrations, and seeders along the way.
Managing Data in Golang Using Gorm - Part 1
We have been using [gorm](jinzhu.me/gorm/) as a primary tool to interact with [PostgreSQL](https://www.PostgreSQL.org) from [golang](https://golang.org) for almost a year now. Gorm does an excellent ...