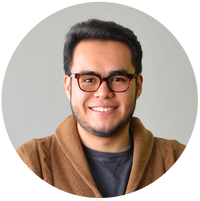 Omar Trejo
Data and Software Engineer
Average Rating
5.0
(36 ratings)
Mar 2018
Omar is an exceptional programmer and developer with a multitude of skills. Omar helped me build from scratch a blockchain prototype in less than a week by coding the logic in Python, setting up a docker environment and working with Hyperledger Sawtooth. He was quick to provide updates and message throughout the entire process. Highly recommend!
Jan 2018
A couple of unanticipated bumps, but we worked through them. Patient and thorough. Recommended.
Excellent communication. Built a solid web scraper that I can easily extend. Recommended.
May 2017
Helped me figure out some code and answered my questions about how it worked. Even delivered the code in multiple formats to help with understanding.
Apr 2017
Omar is very professional and trustworthy. All codes provided were clear and well-justified. Finished the job on time. Will definitely recommend to all
Dec 2016
Excellent! Very knowledgeable. Good suggestions.
Nov 2016
I had a 4 model CRUD project in Django and wanted it rewritten in Angular2 + Django. - The code is clear and concise - Commits are broken into easy understand segments - He is a good communicator - He took liberties with the design of the comment system that I really enjoyed. Overall great experience! Will hire again in the future.
Oct 2016
He is brilliant in terms of solving problems.
Glad that he is able to provide solution to the problem instantly.
Sep 2016
Omar did a greqt job of writing functions for my problem.He clarified all the points and made sure that I understood every single step of his coding.
Always clear and concise. True professional.
Omar was very fast and very thorough. He answered all my questions. Excellent.
Aug 2016
Omar was well versed in the subjects and explained things well.