Find a mentor

Web Programming

Mobile App Programming

Programming Languages

Data Science /Engineering

Database /Operations

Others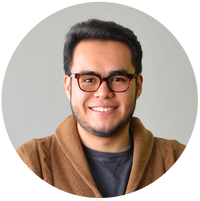 Omar Trejo
Data and Software Engineer
For every 15 minutes
Hello! I'm a Data and Software Engineer with degrees in Mathematics and Economics. I co-founded Datata to help organizations be data-driven, and I was National Data Science Co-Champion for a contest organized by Mexico's Presidential Office in 2014. I wrote "R Programming by Example", I'm currently working on CVEST, a platform for cryptocurrency investing, and I'm interested in Distributed Machine Learning and Blockchains. You can contact me through my personal website. Personal website: https://otrenav.com CVEST, cryptocurrency investing platform: https://cvest.tech Datata, consulting and development firm: https://datata.mx "R Programming by Example" book: http://links.otrenav.com/r-programming-by-example
6
Python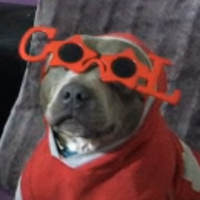 Github repositories
twitter-geo-search
Twitter search for specified keywords within a geographic zone using R
bootstrap-confidence-intervals
Confidence intervals analysis using Matlab
Basic Performance Optimization Techniques for R
This post will show you how to use basic performance optimization techniques for R, like vectorization for arithmetic operations and iterations.
Average Rating
5.0
(35 ratings)
A couple of unanticipated bumps, but we worked through them. Patient and thorough. Recommended.
Excellent communication. Built a solid web scraper that I can easily extend. Recommended.
Helped me figure out some code and answered my questions about how it worked. Even delivered the code in multiple formats to help with understanding.
Omar is very professional and trustworthy. All codes provided were clear and well-justified. Finished the job on time. Will definitely recommend to all
Excellent! Very knowledgeable. Good suggestions.
I had a 4 model CRUD project in Django and wanted it rewritten in Angular2 + Django. - The code is clear and concise - Commits are broken into easy understand segments - He is a good communicator - He took liberties with the design of the comment system that I really enjoyed. Overall great experience! Will hire again in the future.
He is brilliant in terms of solving problems.
Glad that he is able to provide solution to the problem instantly.
VIEW MORE REVIEWS