Freelance Oss Developers Available for Hire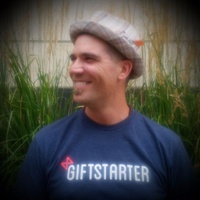 Hire Now
Freelance Oss developer in Vancouver, Canada
Internaut explorer.
I only work with open source technology. I am a speaker and writer who advocates for all software to be in the commons, where it belongs. Proprietary software should be less than 20 of all software on planet Earth, and available for research.
Hire Now
Freelance Oss developer in Buenos Aires, Argentina
Seasoned Full Stack Web App Engineer & Architect. Lean Agile Project & Team Mentor.
Been evangelizing, recommending and using Open Source and Free Software projects and components for over ten years, both in an enterprise context as well on small and medium projects.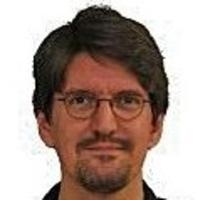 Hire Now
Freelance Oss developer in Seattle, United States
Senior Performance Developer at NuData Security
Have an open source project on github and know a little about the differences in licensing.
Hire Now
Freelance Oss developer in Bellevue, United States
Senior Backend Engineer
I have been doing open source work for over a year now. I was able experience different aspects of open sourcing.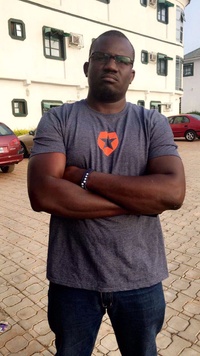 Hire Now
Freelance Oss developer in Lagos, Nigeria
Full Stack Web Developer | Server Administrator | Software Developer | Technopreneur | Evangelist | The Tech Judge | Startupreneur
Run a web hosting company that support opensource applications, can advice, installation, provide support, tweaks, customization, etc for popular open source applications.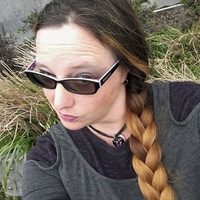 Hire Now
Freelance Oss developer in Portland, United States
tekGoddess - Founder, Owner, Software & Analytics Engineer
Continuous Process and Systems Improvement Specialist seeking creative projects within the non-profit, Open Source, small business and LC3 communities. Fifteen years experience with IT Service and Software Development, primarily within the private Education Industry. Intimately familiar with both Proprietary and Open Source Application & Reporting environments bolstered by a strong background in Network, Server & Security administration. Proven knowledge leader and detailed Systems Design Analyst. Unique project proposal and management techniques with significant performance and efficiency improvement gains. Provides collaborative tailor designed solutions from concept to launch. ​Artfully applies industry Best Practices to boost innovation, facilitating Organic Collaboration and Ideat...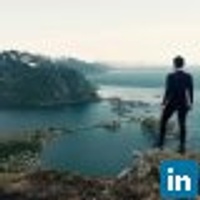 Hire Now
Freelance Oss developer in Wrocław, Poland
(freelance developer ∪ consultant ∪ trainer) ∩ Python
I spend my days coding, learning news stuff and try to get things done, sometimes I fail but is a part of the process. I like to share my knowledge and passion for the things that I love to do, so whether you want to be a programmer or a better programmer I am here to help. I believe there is nothing more important than persistence to achieve your goals, if you have it your are halfway there.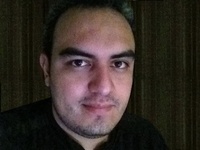 Hire Now
Freelance Oss developer in Tilburg, Netherlands
Senior Software Engineer with all round experience
Senior Software Engineer with international experience in web and software engineering, DevOps and Digital Transformation.
Hire Now
Freelance Oss developer in Bogazici, Turkey
5+ years, software developer with expertise in full stack web development. 2017 Summer SWE Intern @Google. Working @Pisano. Development Team Leader @Bogazici University Entrepreneurship Center.
I am a confident, self-motivated and self-taught software developer with 5 years of experience in back-end and front-end web development. Skills: - Full-Stack Web Development - Object-Oriented Analysis, Design, Programming (OOA/OOD/OOP) - Algorithm Design and Analysis - Behavior / Test Driven Development - Unit, Integration, System Testing - Agile Methodologies - Scrum, Kanban - Fluent in Ruby, Ruby on Rails, PHP, JavaScript (ES5 & ES6), CoffeeScript, AngularJS, HTML5, CSS3, LESS/SASS - Fluent in Full OO Languages - Java, C# - Familiar with Go, Scala, Haskell, C, C++ and technologies like Node.js, React/Redux, AWS - Experience in RDBMS and ORM - MySQL, PostgreSQL, Active Record - Proficient in Linux Server Configuration & Administration
Hire Now
Freelance Oss developer in San Francisco, United States
Professor of computer science with industry experience at Google and Microsoft
I am a full professor of computer science at Mills College, highly experienced in teaching and mentoring. I worked 11 years (concurrently with being a professor) at Google as a software engineer and research scientist. I have also worked at Microsoft and on open source projects.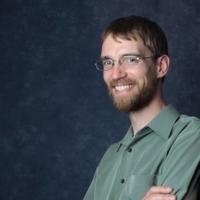 Hire Now
Freelance Oss developer in Hinterkappelen, Switzerland
There are no stupid questions. Coding most of my life. I love it when the UX has computers serving people, not the other way around.
My primary motivation is to be useful, usually by getting computers to do what they're good at: the tedious stuff. When we do this as much as is reasonable to implement, we leave us humans more time to enjoy life. I got my real start in software development by proving myself doing exactly that: I took a very boring and error-prone business process, and automated most of it away, leaving a UI that even the most computer-averse users found intuitive. The direct and side benefits of this system are still felt at that business, 13 years later. Freelancer and @toptal talent; open to remote jobs. Tweet me at https://twitter.com/codingthat
Hire Now
Freelance Oss developer in Hornsey, United Kingdom
Full Stack developer and architect, 10+ years of experience with Java/JVM eco-system.
Coder, Mentor, Tech freak, Open Source contributor, Passionate about Clean Code and true Agile. Would love to share my knowledge!
Hire Now
Freelance Oss developer in Cambridge, United Kingdom
Independent Software Developer: Mobile, Web, Backend
Ambitious and resourceful software engineer with interests in web design & development, mobile design & development, graphic design and product design. Prefers to sacrifice features for good UX, try simplicity over complexity and tailor solutions to each client. There is rarely "one size fits all"​. Experience with JavaScript, NodeJS, HTML5, CSS & SASS, Objective-C/iOS, MongoDB, MySQL, PHP, C#, .NET, Java, and tools including Photoshop, Illustrator and Sketch. Favourites: JavaScript, NodeJS, HTML, CSS, Objective-C/iOS, C#, Illustrator, Sketch, Photoshop. Other useful tidbits: Ran a Code Club for 10-12 year olds, enjoys public speaking about technology and other interests at meetups. Keen boulderer, runner and guitarist. Open-source contributor on GitHub: https://github.com/basicallydan.
Hire Now
Freelance Oss developer in Tel Aviv, Israel
Senior Software Engineer at Wix.com
Full of enthusiasm for innovation, and passionate about the way technology and creativity can provide a solution for complex business problems. Possess an extensive, in-depth knowledge and experience with proven achievements in developing, designing, managing, and leading large scale enterprise application software projects. Able to take any idea from a coffee shop napkin sketch to a product. * Energetic and out of the box thinker. * Capable of quick self-instruction in technologies, programming languages, and applications. Specialties: Proven experience in designing, implementing, and leading - robust, scalable, high-frequency, high-throughput, low-latency enterprise server applications. Skills ● Full stack web development. Familiarity with a variety of opensource framework...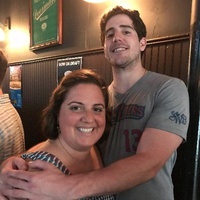 Hire Now
Freelance Oss developer in Scranton, United States
Web Application Developer, Teacher
Passionate about modern-day web development. Spend a lot of time working with different technologies, and teaching people how to use them. Focuses include Sass CSS, Responsive Design, JavaScript Application Development, AngularJS & Angular 2.0, EmberJS, and more!
Are You an
Oss
Developer?
Get paid while making an impact. Become a Codementor for the next wave of makers.
Apply Now