Find a mentor

Web Programming

Mobile App Programming

Programming Languages

Data Science /Engineering

Database /Operations

Others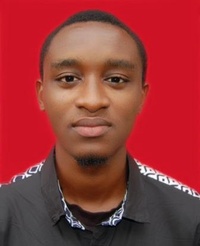 Friendly, patient coach for Ruby, Rails, Golang with 4+ experience. Microservices enthusiast with 2yrs experience using Docker, Kubernetes, Kafka, GRPC
Nginx: Setting Up a Simple Proxy Server Using Docker and Python/Django...
Ever wondered what Nginx is all about and how it works? This tutorial gives you more insight into why you would need to use Nginx in your production environment and what it does conceptually.
Build a Business, not an App
It took me several years to learn the importance of building a business vs an app. And it's made all the difference.
Creating a Boggle Game using React: Part 1
The tutorial explains how to create a Boggle game using React, HTML, and CSS.
Dependency Injection Explained in Plain English
Learn more about Dependency Injections, explained in simple English
2
A Look into NASA's Coding Philosophy
A first-hand story of Kennedy Space Center's programming philosophy when writing launch control software.